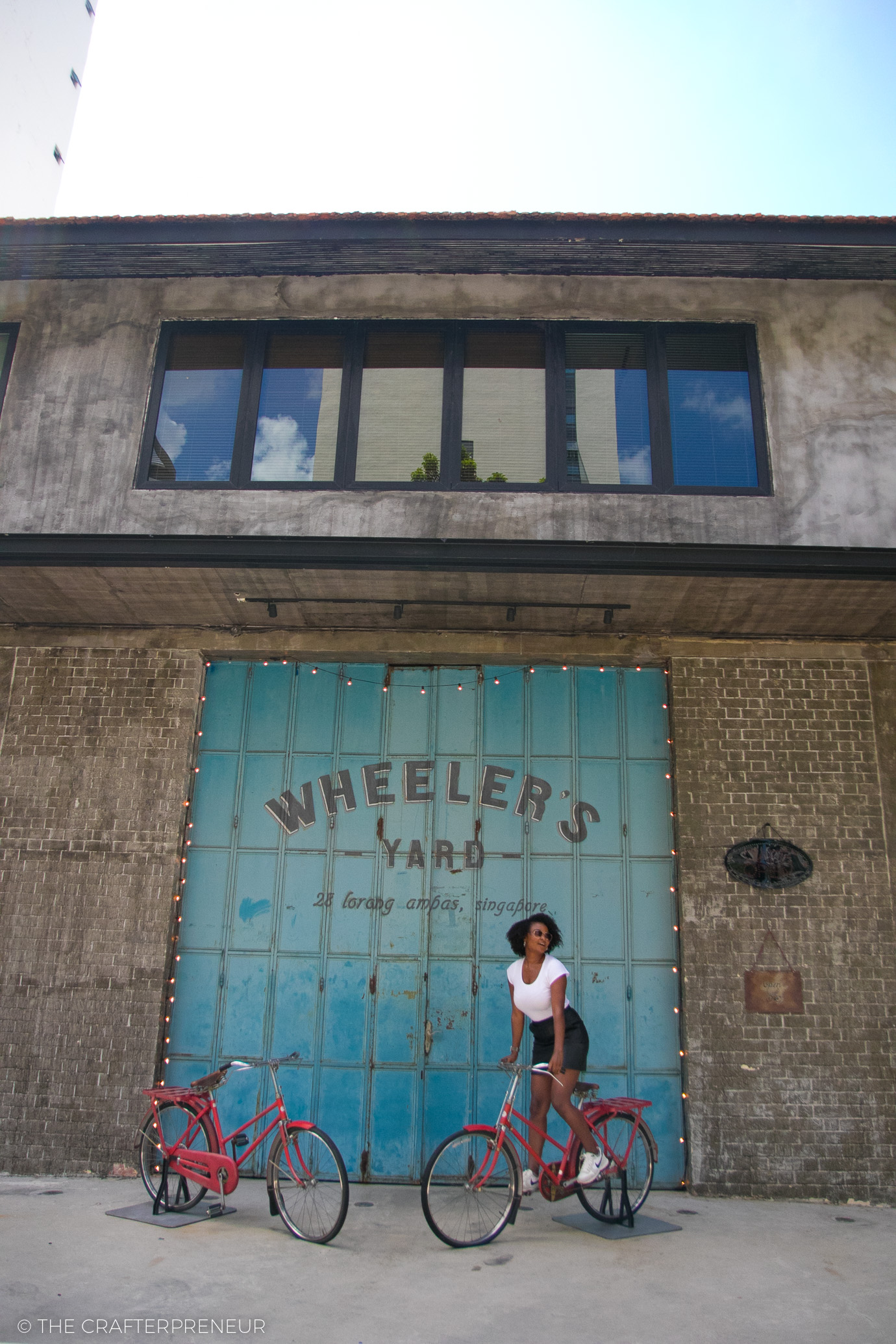 It's always good to make new friends, especially over brunch!
I went to meet up with fellow YouTuber Brianna from Global Fashion Gal whilst on my recent trip to Singapore. She is an expat from the US living in Singapore so I reached out to her to see if she wanted to meet whilst I was visiting. We met at Wheelers Yard Cafe, a cycle themed cafe in an awesome warehouse. This place was a treat!. They have a cycle theme and also have a working bike shop filled to the brim with cycle goodies. This place was a instagrammers dream! There were so many little gems to look at and take pictures of (that blue door! 😍) But my fave place by far was THOSE BARBER CHAIRS. I saw them and immediately thought I needed them in my home. I love the aesthetic of them.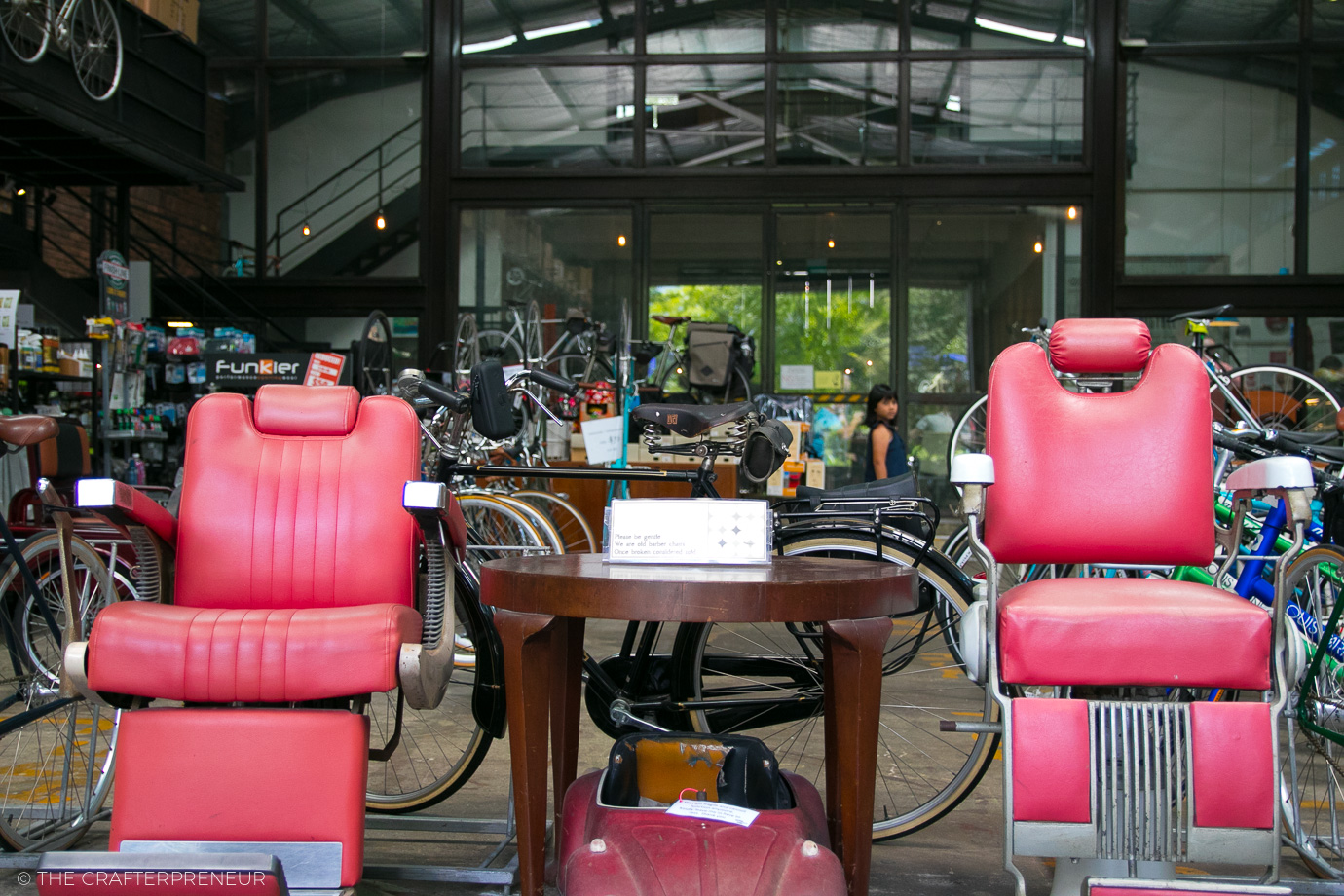 Anyways, Briana and I got on like a house on fire, which is what I thought would happen. Watching her vlogs made me think we would get on very well since we are basically the same!! We didn't have much time together but I'll be back in Singapore soon so watch this space for more meet ups with her. You can catch Brianna on Youtube or her Blog or get inspired by her travel shots on Instagram.
Watch below for my vlog!