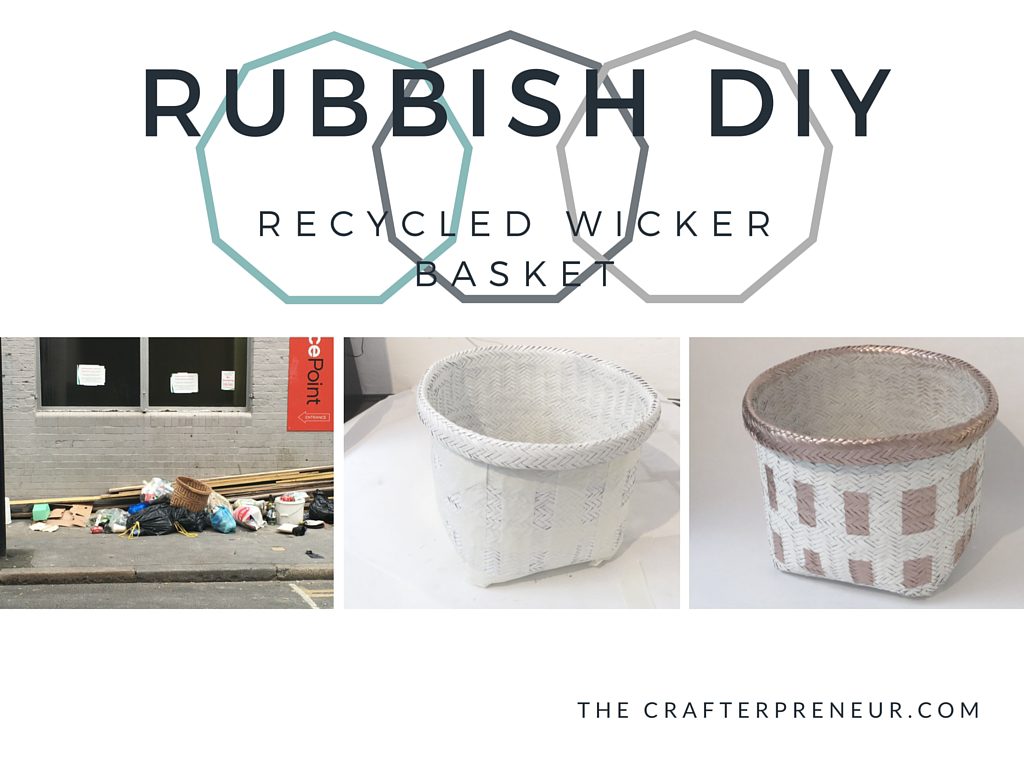 "One man's trash is another man's treasure"As an over enthusiastic crafter and DIY'er I couldn't agree more with this idiom. I am constantly on the lookout for materials and things I can use to DIY with. Basically, I love a bit of rubbish me 😉
I would call myself more of a cool collector than dumpster diver. I usually find my treasures close to the studio (there are 2 building sites nearby) or close to my apartment.
There is also a wall opposite my studio where people put unwanted items. I have a little snoop every week to see if there is anything there I can make use of.
*if in doubt, ALWAYS ask before taking. You don't want to be accused of stealing!!
With that in mind I bring you… RUBBISH DIY. A regular DIY feature made from something I found out in the trash. Today's post is how I turned this sorry-looking wicker basket into much-needed basket for fabric scraps.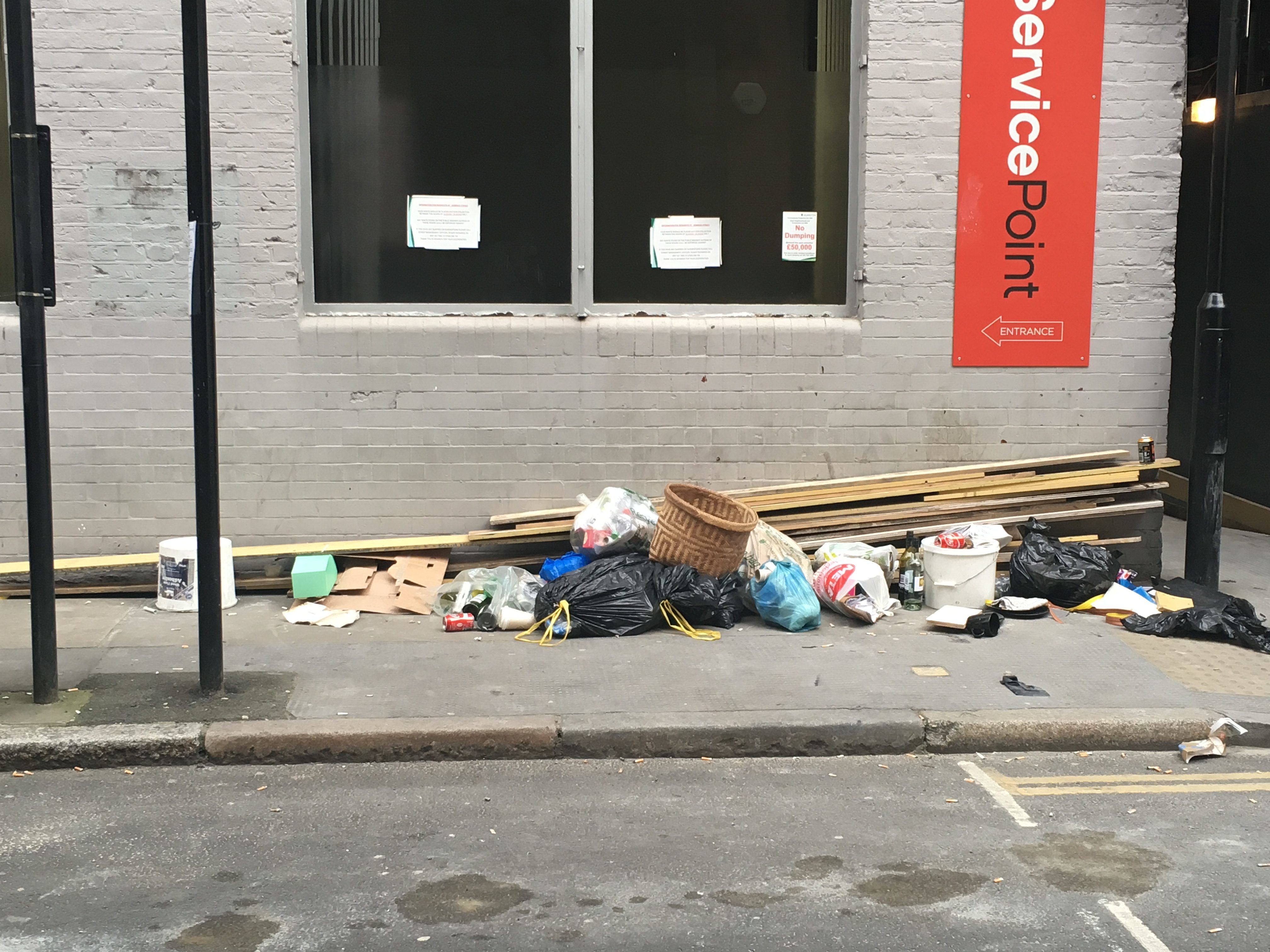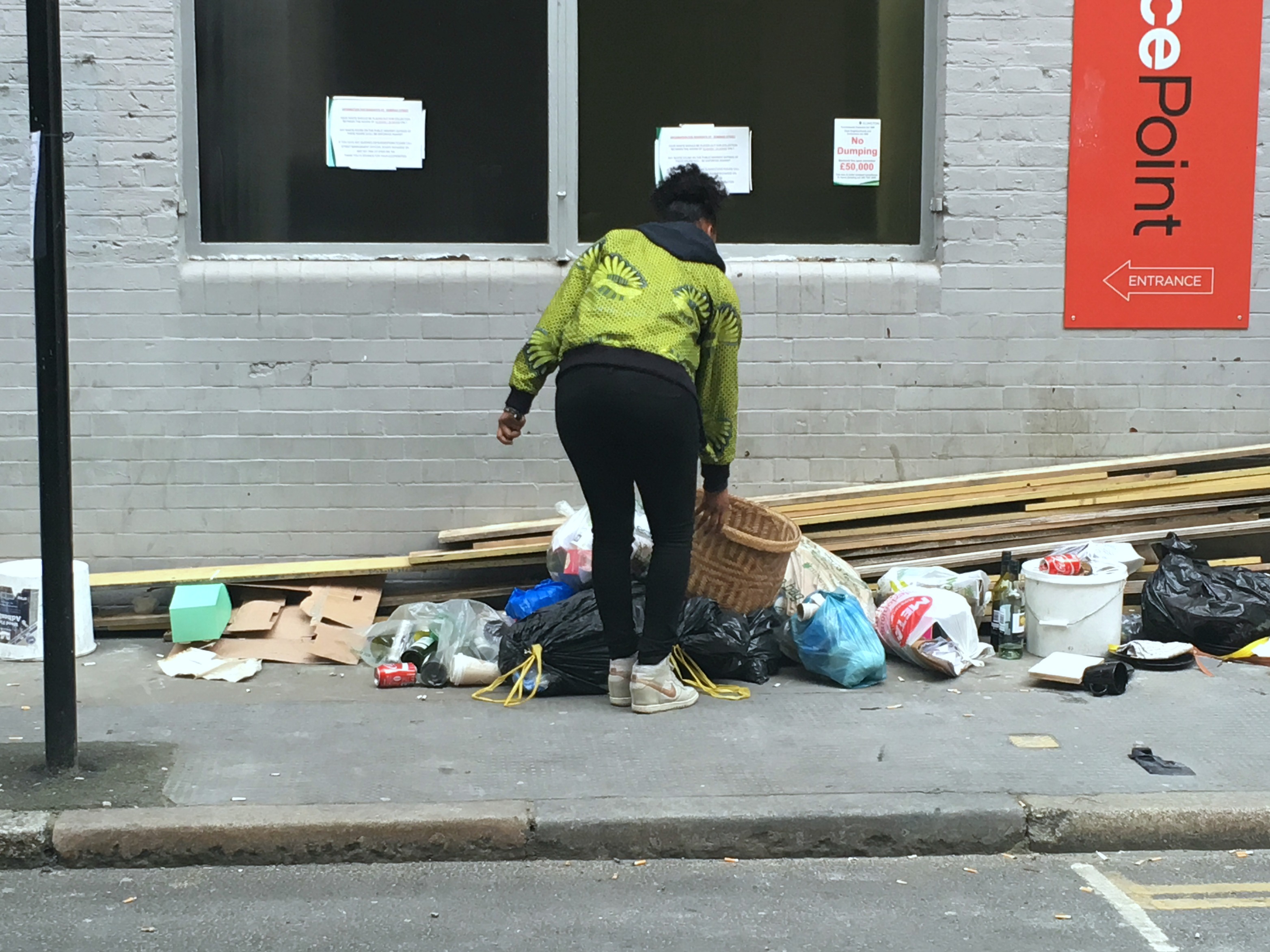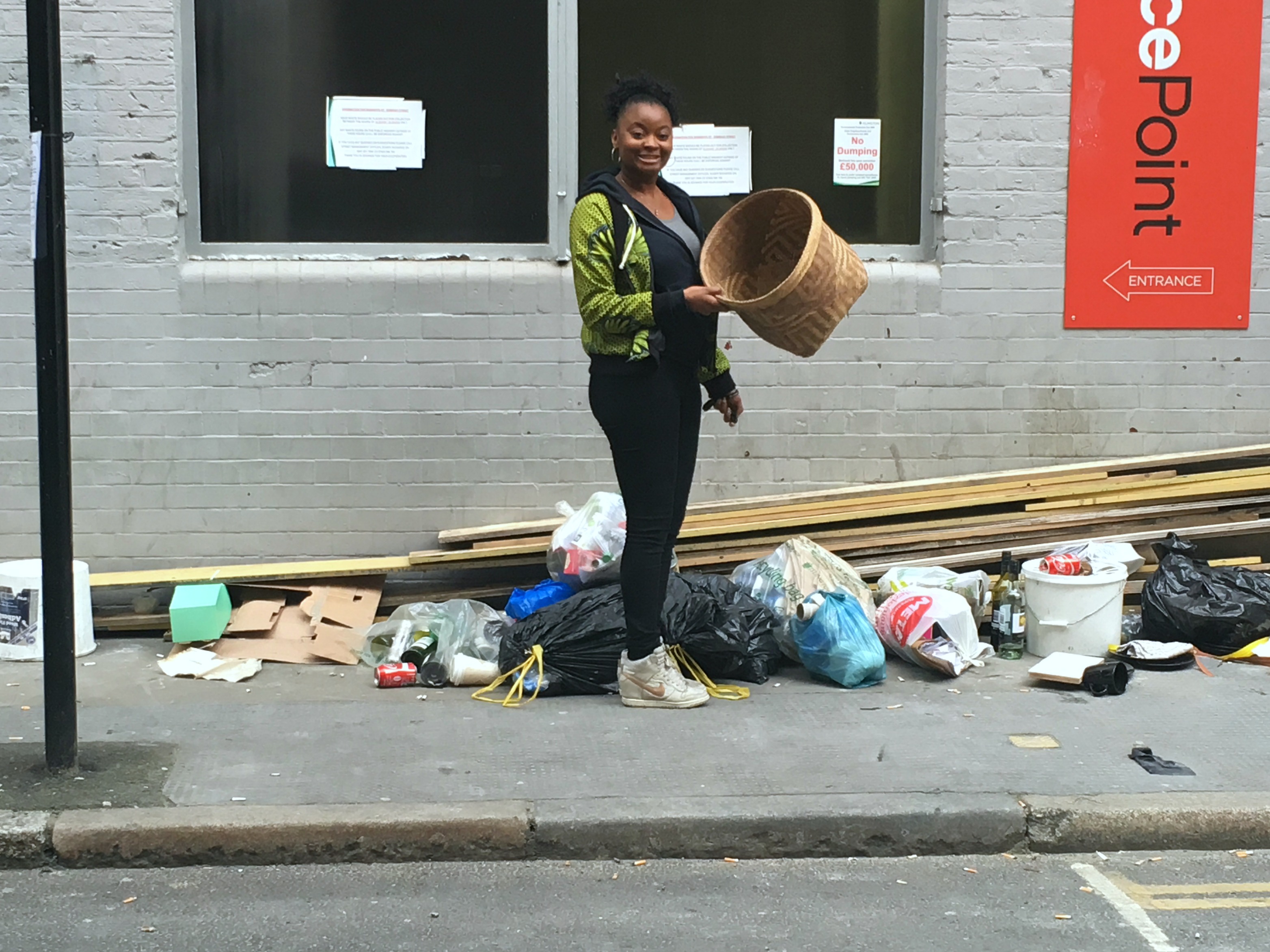 First of all… can you just see the excitement on my face? Borderline creepy.
OK, first I gave the basket a good scrub. This thing was filthy. It looks as though it may have been sitting in water for a little while. It had caked-on dirt from years of use. Gross.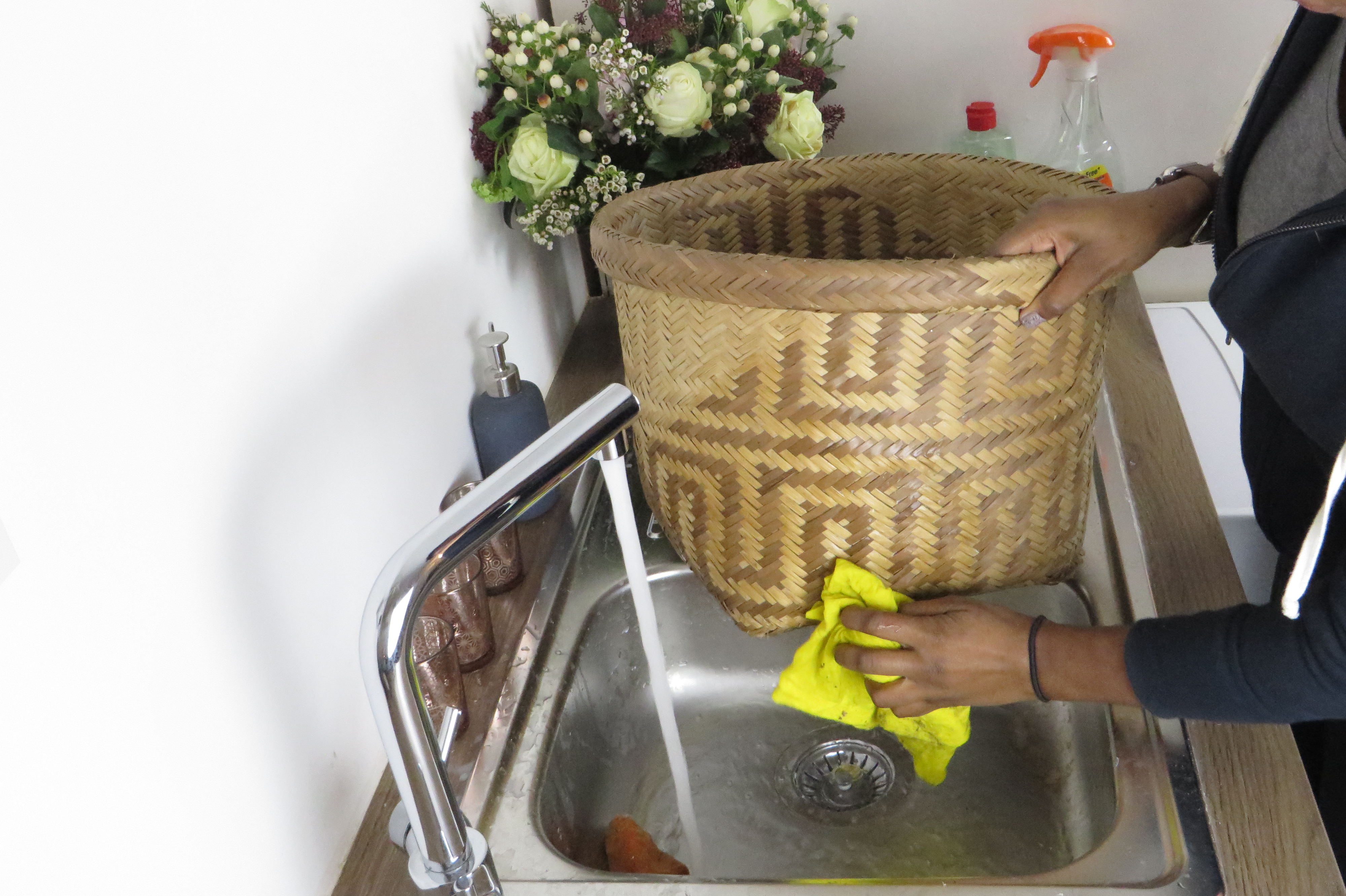 So fresh and soo clean. It's already looking better. It's got a few scraggy corners but I'm not too fussed with that as it will add to the charm once it's painted.
After deciding on colours, I went with a spray paint. It's quick and fast drying. And it's also fun. Bringing out my inner Graffiti artist , I set up a WELL VENTILATED* spraying area and coated the basket outside and inside with white spray paint.
*use a face mask. you can thank me later.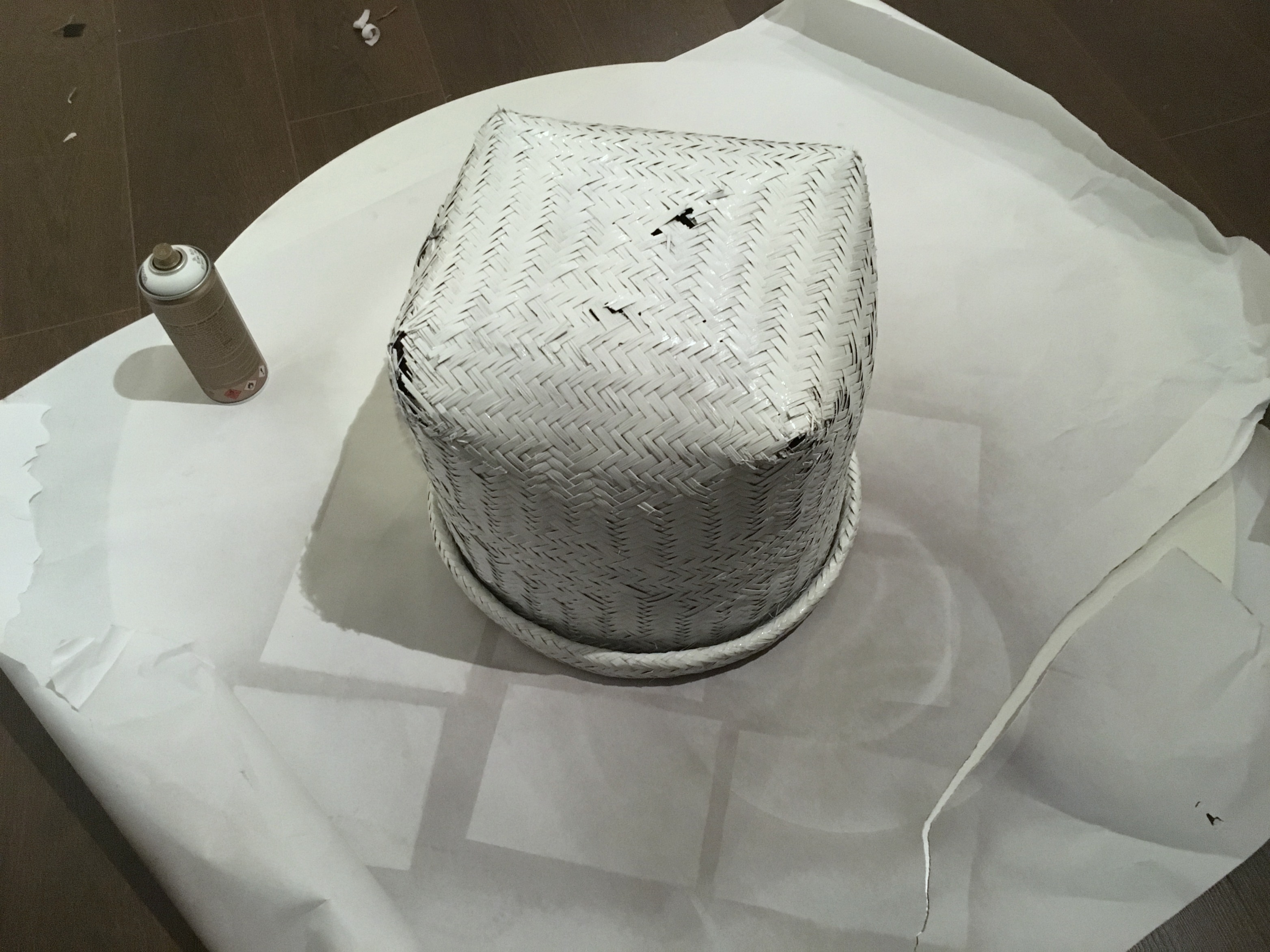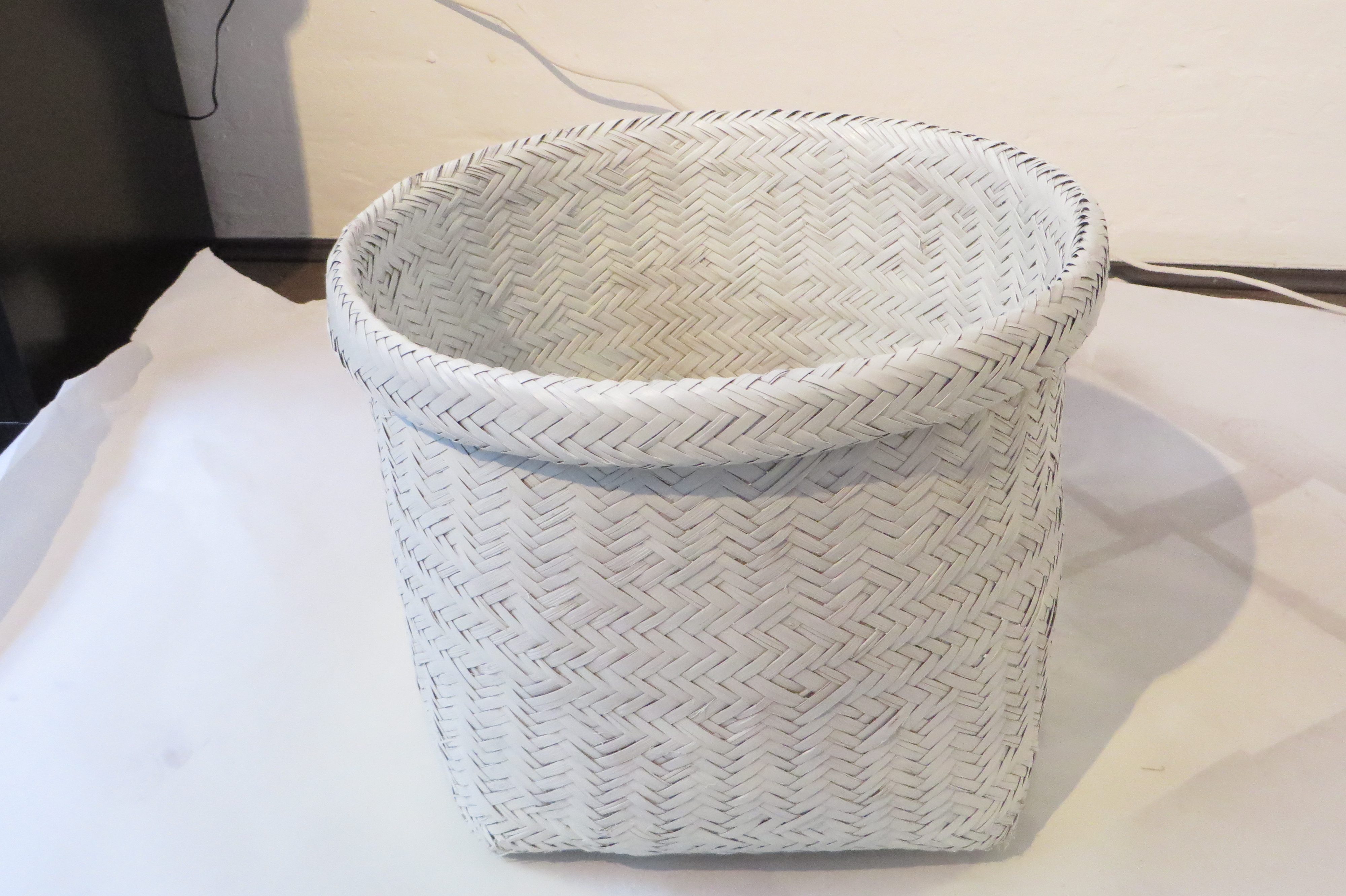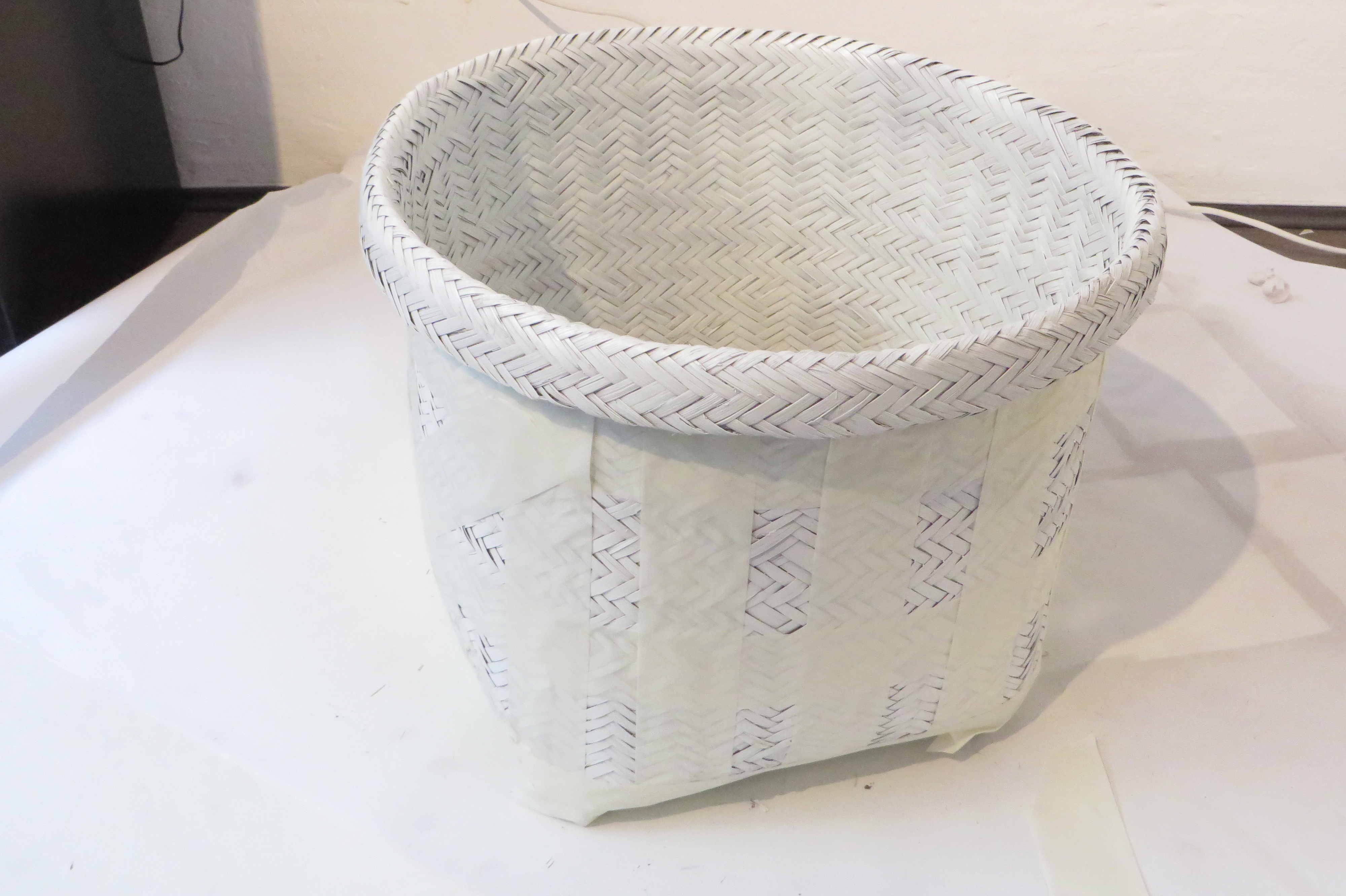 Once that was dry (30 min) I masked off a nice little design on the side and then sprayed in a metallic copper colour. 30 mins later I had a brand new basket ready to go. Just to make sure the paint doesn't mark anything I leave it  to dry for another 2 hours.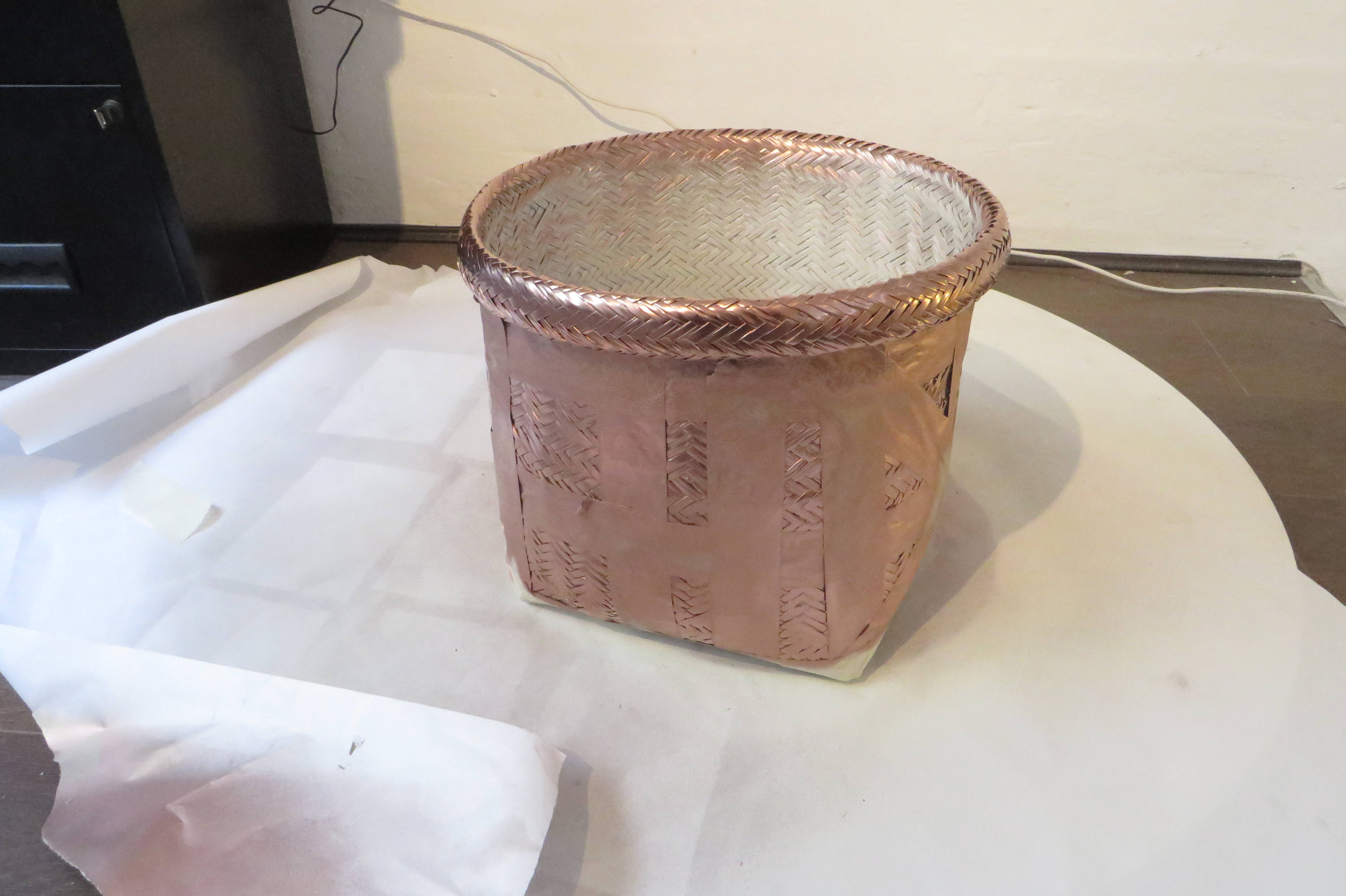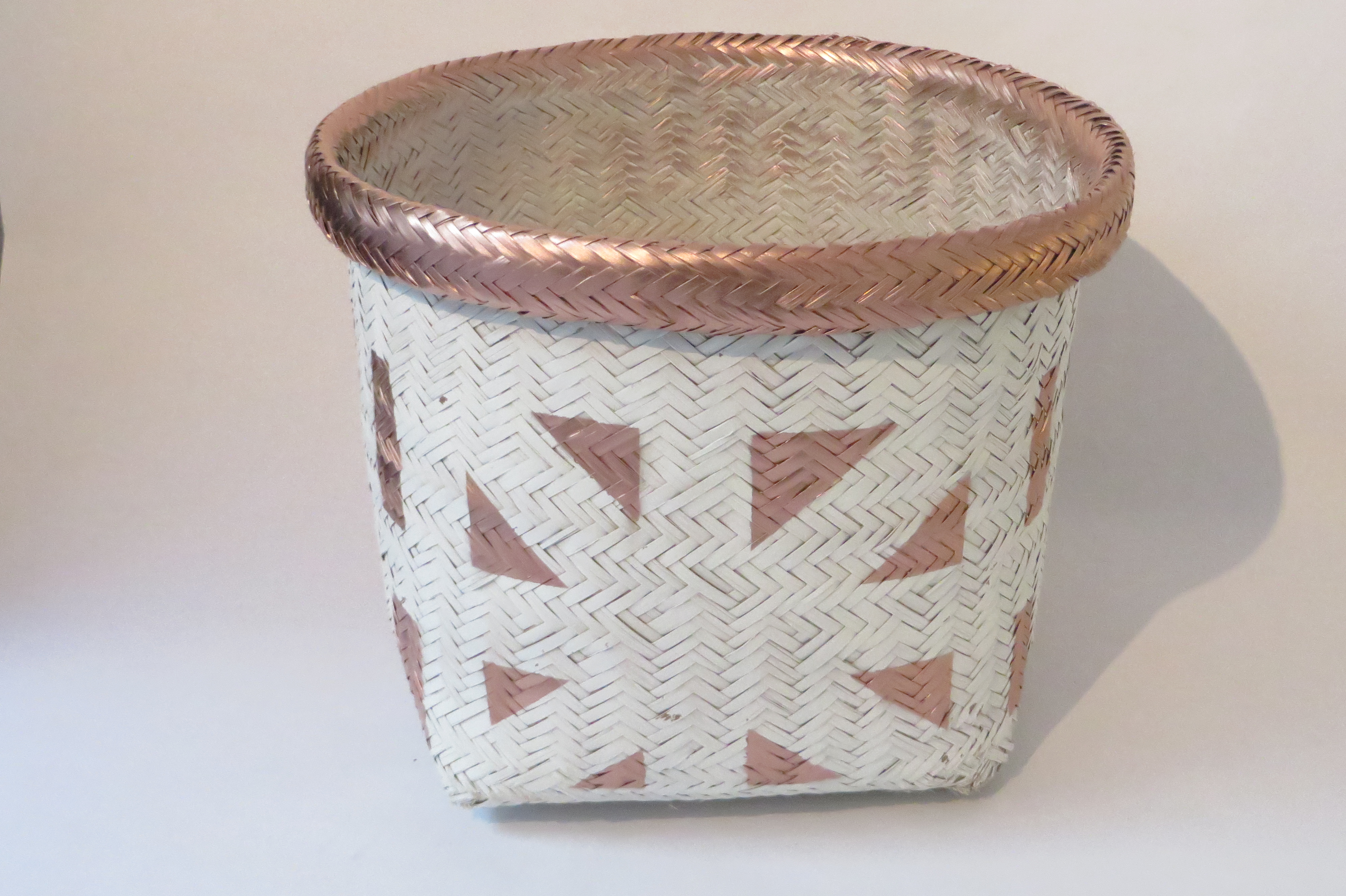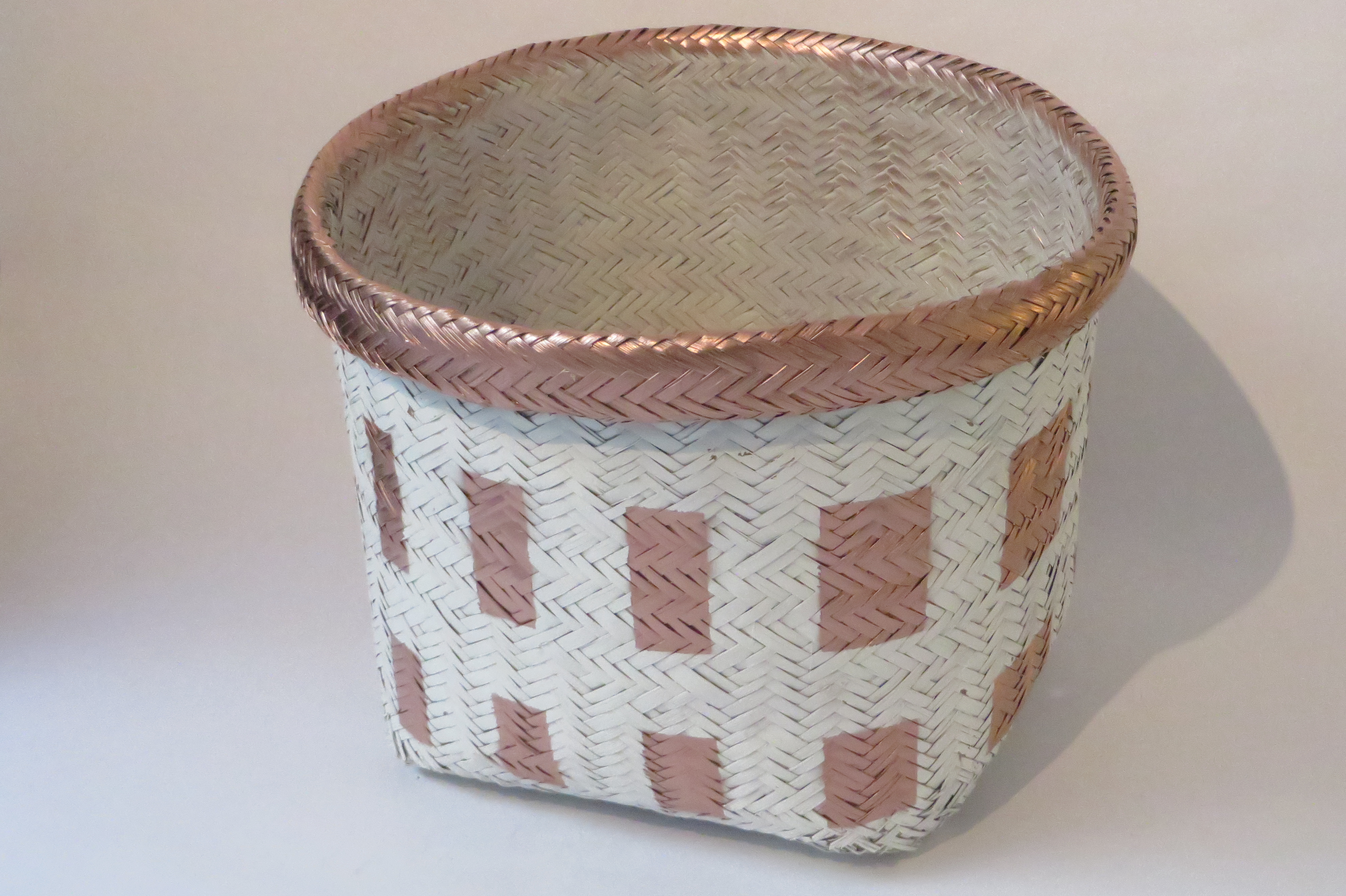 Then plopped it in the sewing area and stuffed it with scraps.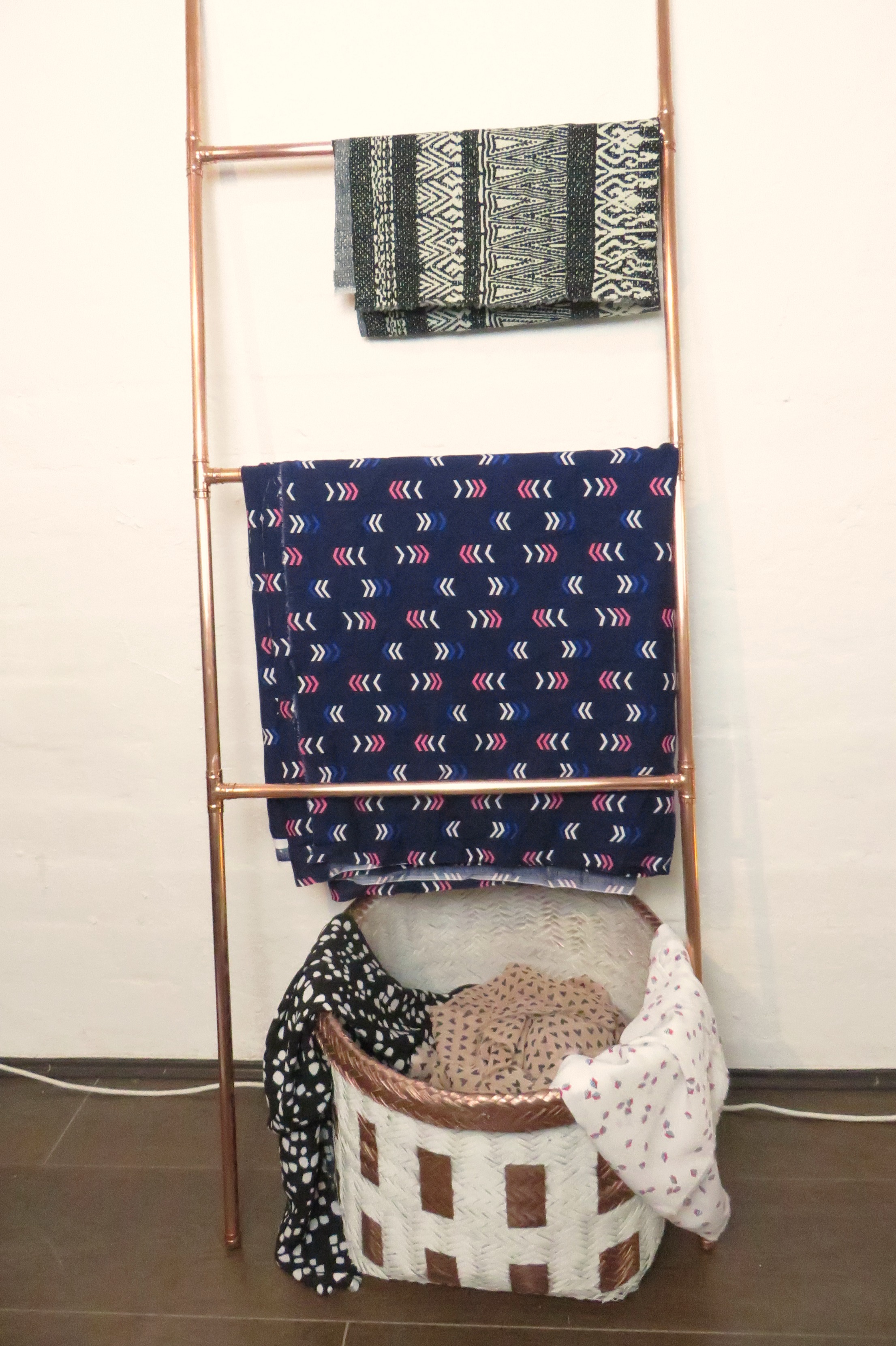 Quite a Transformation huh? I actually like the slightly dishevelled look. Looks authentic.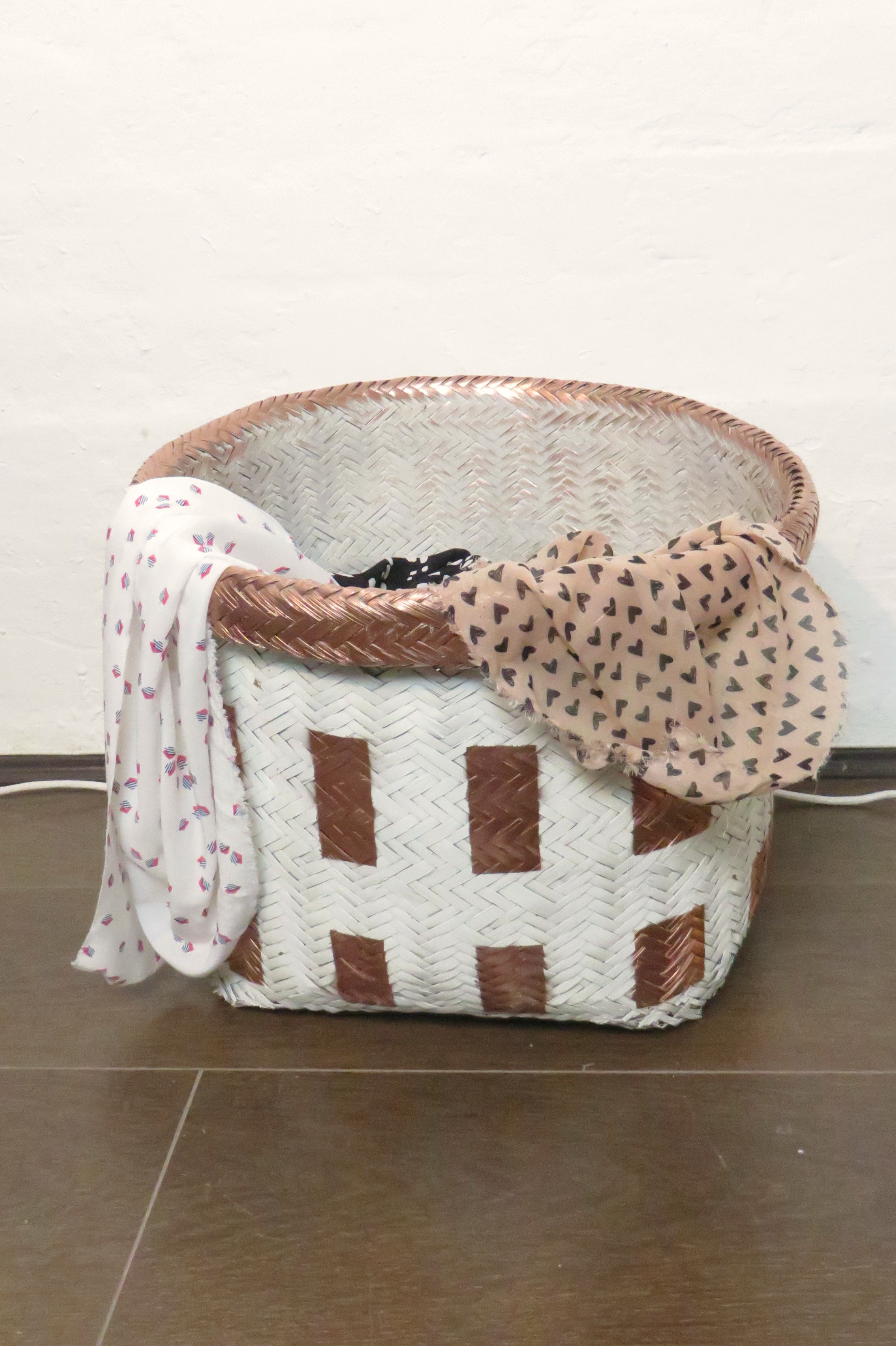 And this cost me a grand total of …. Nothing. I already had a bunch of spray paints and the basket was freeeeeeeeeee.
The best DIY's are the ones where you don't spend any money at all.
What are the best recycled bits you have found and what did you do with them?