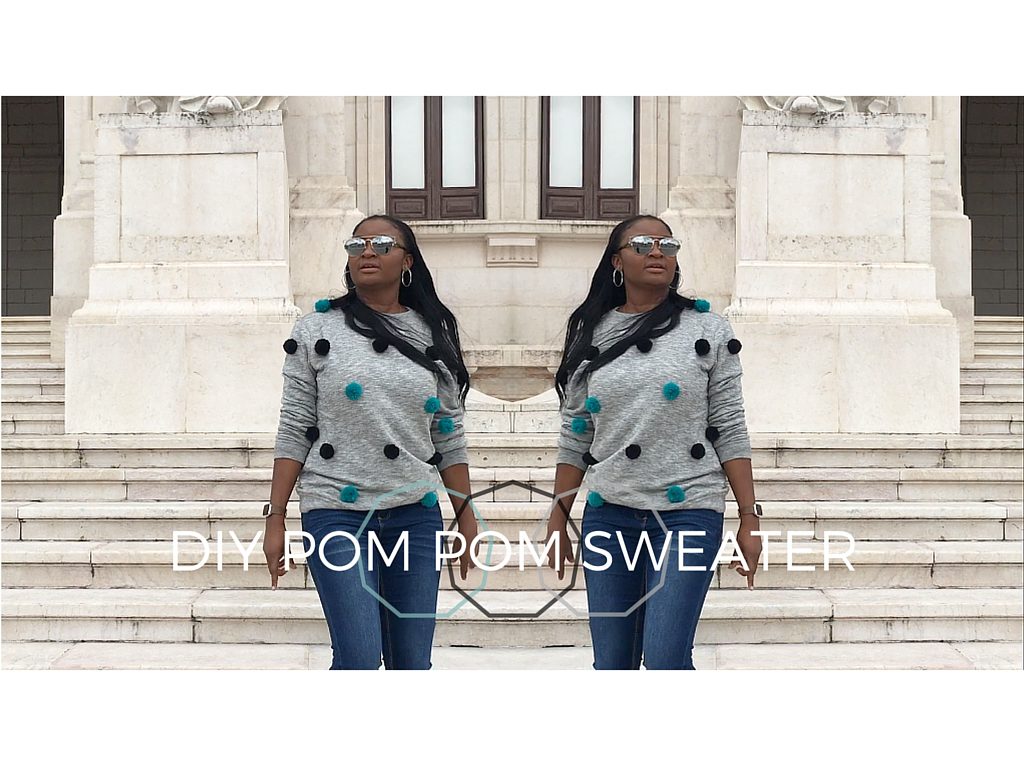 "Surely she cannot have another Pom Pom tutorial…?"  SHE DOES.I still have 100 pom poms left over from my last tutorial. If you are anything like me, then you went pom-pom crazy and made waaaay to many. So in a bid to use up some of my stash, I have come up with another easy peasy tutorial for you guys!!
I present to you..  The Pom Pom Sweater!!!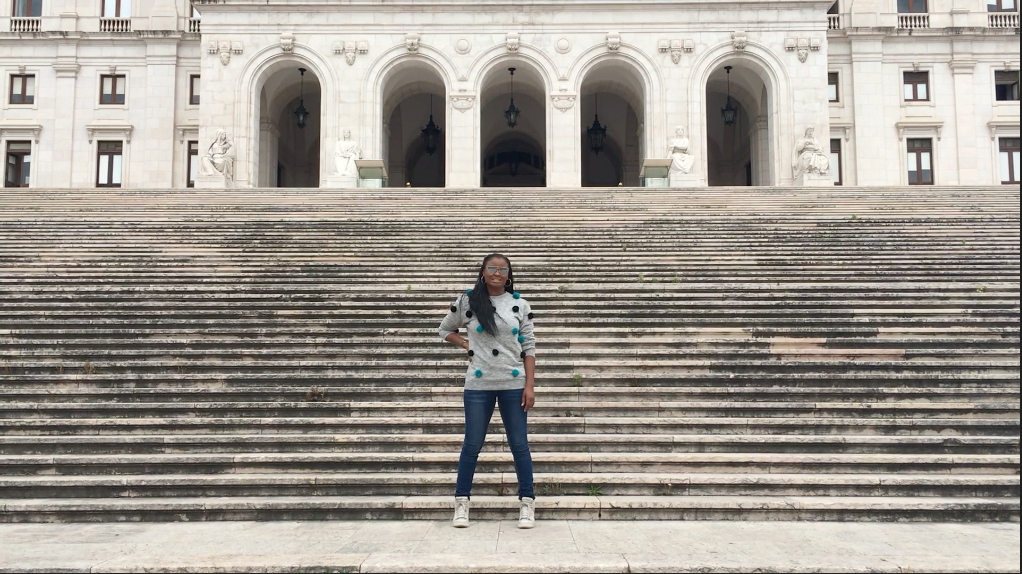 I am IN LOVE with this sweater. After seeing this photo, I knew that making a Pom Pom Sweater was going to be fun and easy and most of all… TOTALLY WEARABLE. It was the perfect item to pack with me on my recent trip to Lisbon.
Here is what you need to make one of these amaze pieces.
Materials:
Pom poms (learn how to make them here)
Needle and Thread
Scissors
Jumper/Sweater (I got mine from the men's dept *way cheaper*)
Marker or pins
Lay down your jumper/sweater flat and start to arrange your pom poms. Chose whatever design you like.. It's all you!
Use the marker or pins to show where each pom-pom needs to be sewn down. This way you can sew them without worrying about the others falling off or moving from its position. It helps to take picture on your phone to refer back to.
Thread your needle and make knot at the end. Starting from the inside of the sweater. Make your first stitch through the front side of the jumper and thread on a Pom pom. Keep sewing through the fabric via the pom-pom to make sure it is fully secure. About 5-6 stitches should do the trick.
Finish on the inside with another knot and cut close to the edge.
Repeat for all your pom poms until complete.
That's it!!!
This can be done is less than 30 mins and is one of those projects that you can really go mad with colour, pom pom size and quantity.
I would love to see your makes (if you decide to make one-why wouldn't you?) so be sure to tag me in on Instagram, Twitter and Facebook.