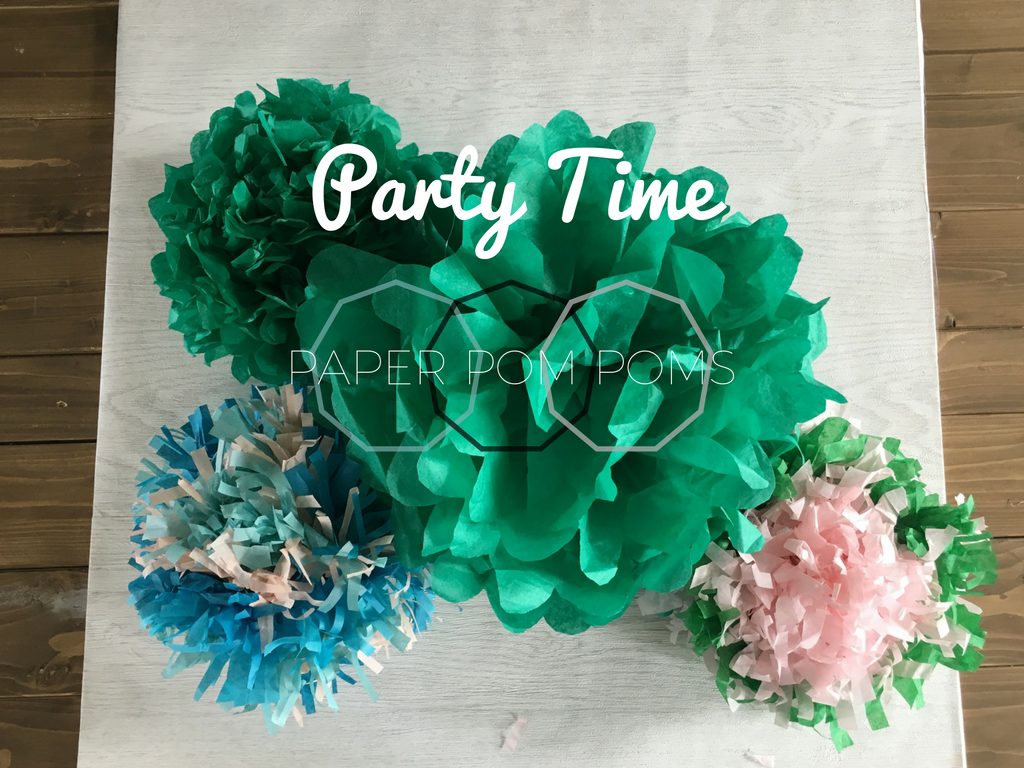 This DIY is by far one of the easiest ways to decorate any occasion.
Birthdays, Weddings, Baby showers and in this case… a hen party. All you need is some tissue paper, scissors, a ruler, some string/ribbon, a bit of time and Voilá! Paper Pom Poms  
In case you don't want to read on for instructions, I made a handy video for you!! YAY!
Paper Pom Poms 
Materials:
5-10 sheets of tissue paper.  Size A3 is what I used, but you can use any size.
Invisible thread or wire
Scissors
Ruler
Steps:
1. Place your tissue paper on top of each other so they are aligned in a pile. You can use one colour or multiple colours. Just place them in the order you want the colours to show.
2. Starting at one of the short ends. Fold all layers of tissue paper together using the accordion method.  (think like how you would fold a fan) Use the ruler to keep your folds at about 1.5 inches. Keep folding until you have a long strip.
3. Take some string, and tie it round the centre of the strip. Make sure it's secure but not too tight.
4. Now is the time to decide what you want your ends to look like. You can choose anything you like but my favourite are a curve (fluffy poms) fringe (fringe pom) zig zag (zany pom) and pointed (pointy pom) Make sure you cut all the tissue ends the same. If you can't cut through all at the same time then you can cut each side bit by bit by separating the sheets, cutting and carefully putting back together.
5. Fan out both side of the strip and spread out the folds.
6. Here comes the fun part. Take each sheet of tissue paper and carefully separate them from each other. Start with one on one side then pull one from the other side. Be careful not the tear them as this is a single layer of tissue paper and very easily torn. As you are working side to side you will need to fluff the paper into a ball shape.
7. Once you have separated all the tissue layers out, fluff it out to make sure it's even on both sides and has a nice pom pom shape.
8. That's it!! If you want to hang it you can tie some ribbon or invisible thread around the middle part or you can place on a table, glue to a backdrop or tack to a wall. The options are endless.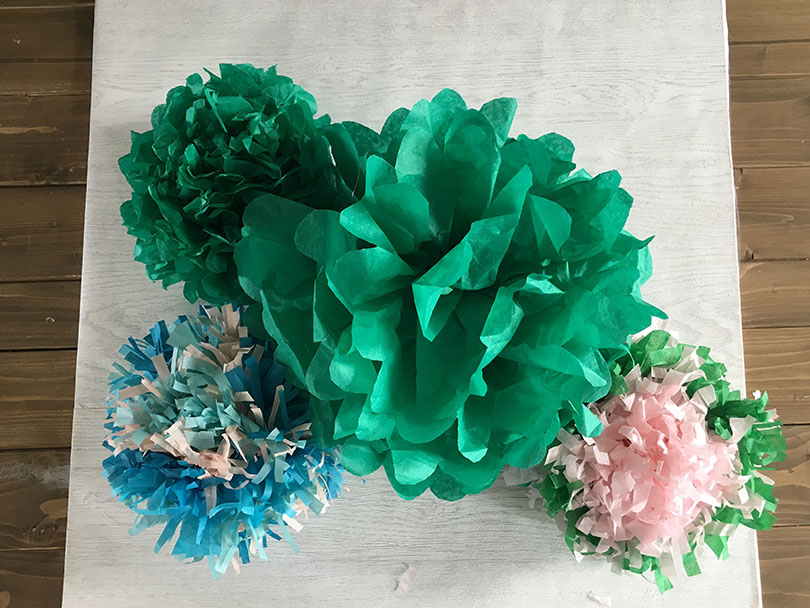 This is so easy and looks just gorgeous. I made quite a few for my friend's hen party and put them on the walls and on the display table.  I chose her fave colours and I think the end result was so pretty.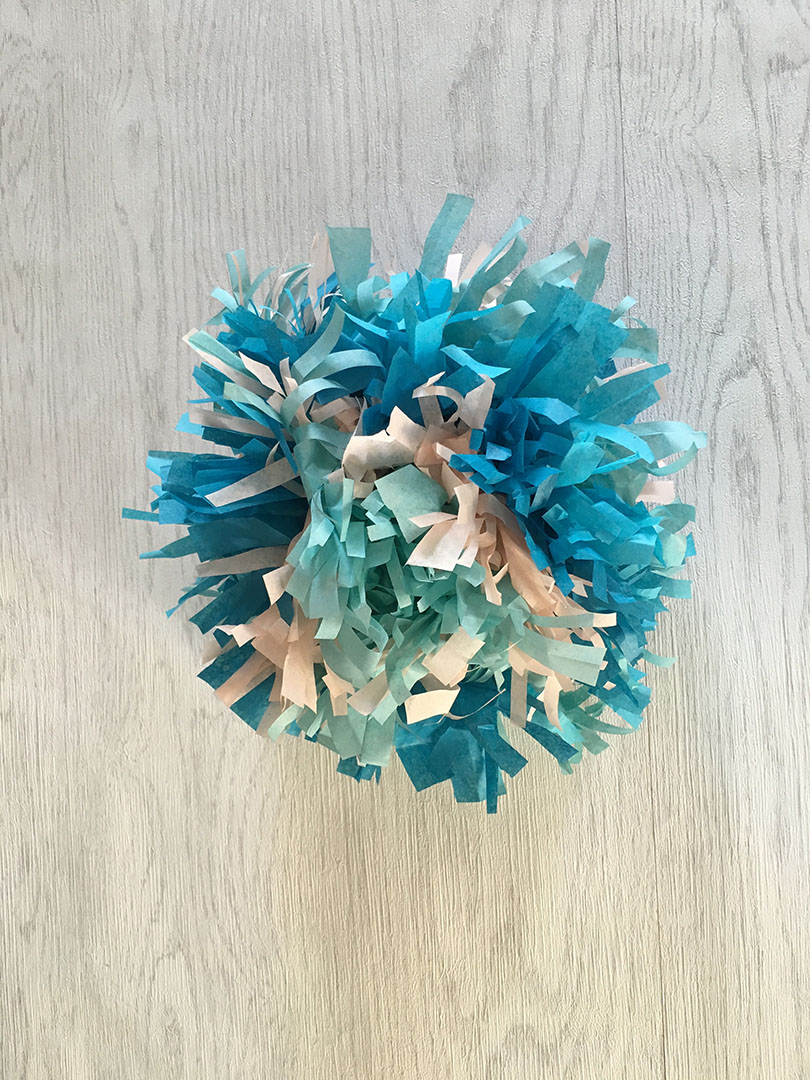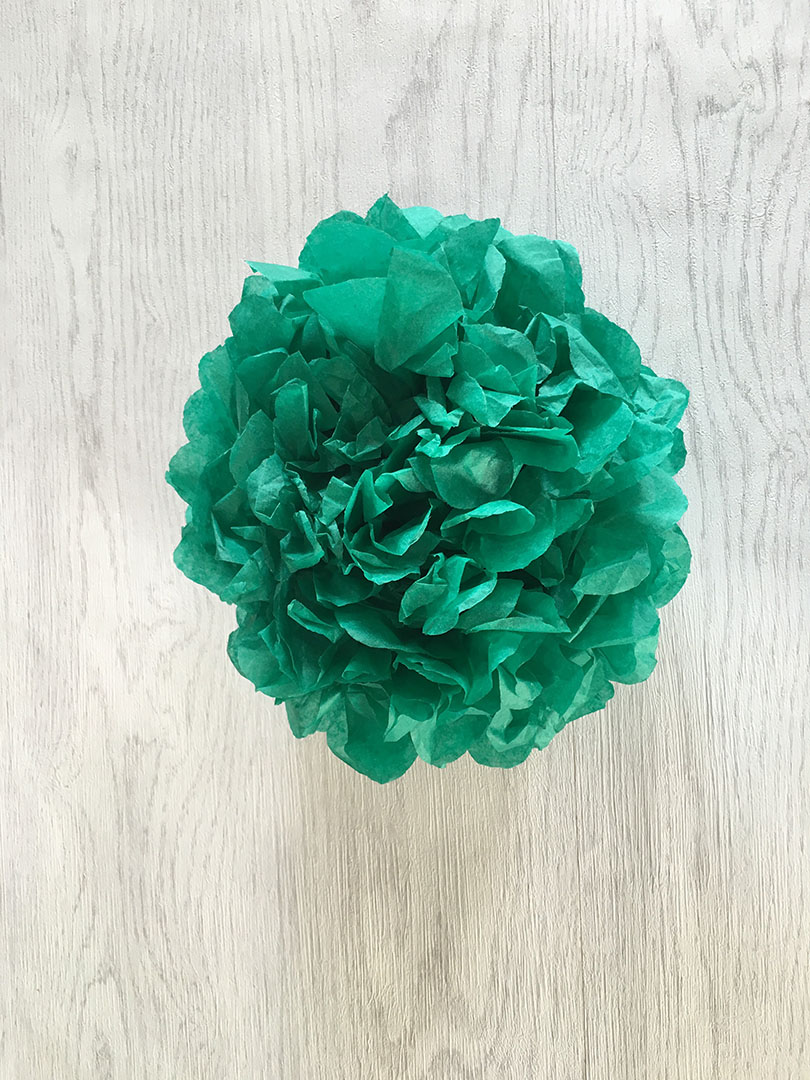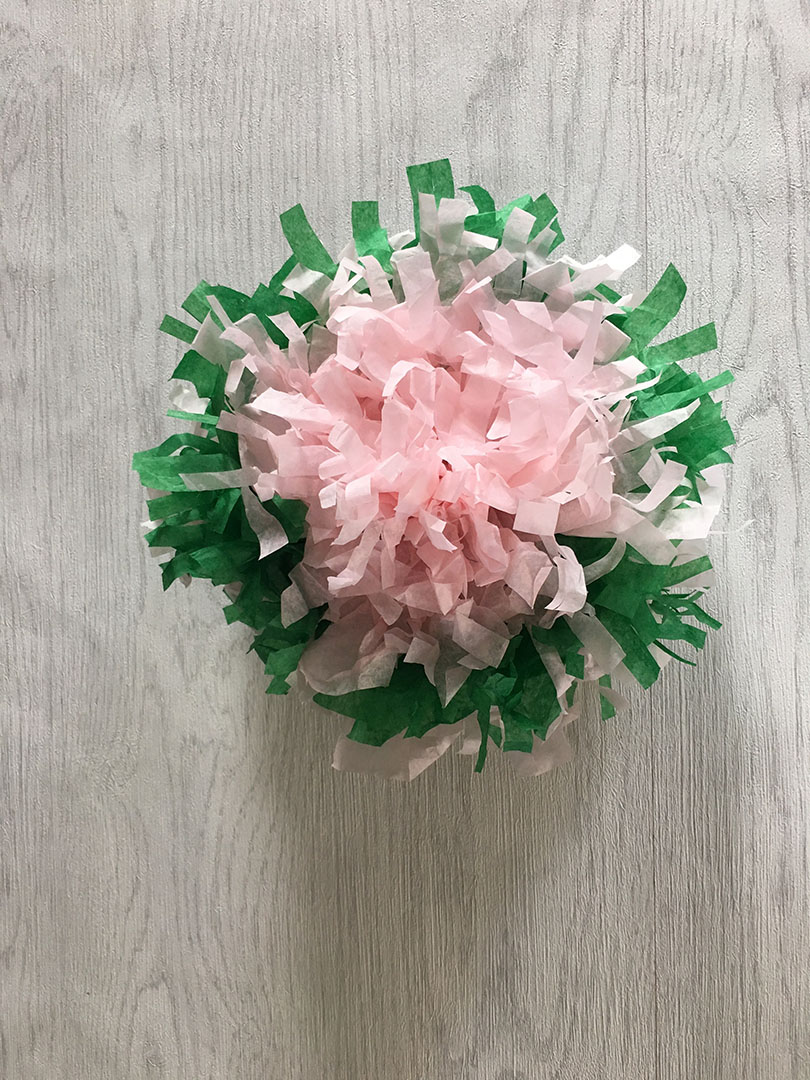 Unfortunately.. I don't have a lot of pictures to show off the final look. Everyone arrived before I was able to get some shots of the place empty. *sad face, then we were having too much fun with the Karaoke 😉
What do you think?
Stay tuned for wall fans and a DIY Photobooth with props. I had so much fun make all these decorations. I'm just waiting for the next party so I can get my tissue paper out !!!!!
Till next time… xxx