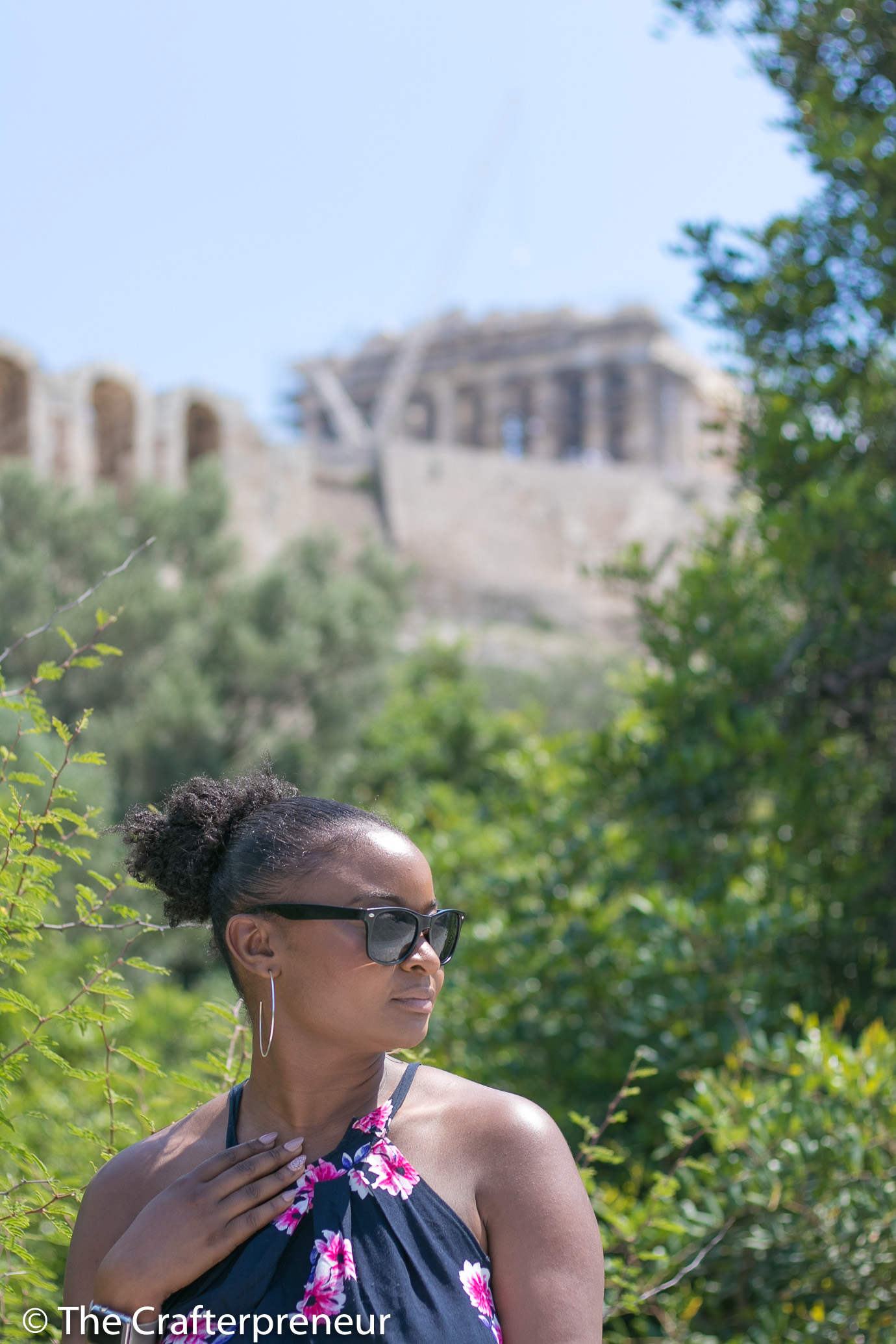 If you have been following my instagram you would have seen that I have recently been roaming around Santorini. I celebrated my birthday whilst there and as a birthday treat, we flew over to Athens for a one day blast around town. I'm a big fan of mythology and the Greek gods and goddesses are among my favourites. So this was a real treat!
We didn't spend a lot of time there but we managed to pack a few things in… mostly eating!
We went via air which was the quickest option. Santorini airport is small (very small) but they have regular flights going to Athens. It takes about 45 mins on the plane and if you are travelling between the islands there is next to no waiting time for passport checks. You can also get a ferry but it takes from 5 to 8 hours depending on what type of ferry you chose. Then of course, you can get a helicopter but that is a super expensive (and fancy) option.
Once you get to Athens you can get a taxi into the centre but we opted for the cheaper train as it takes us direct to The Acropolis which is where we headed to first.
What To Do
Monastiraki Flea Market- it gets pretty busy here but worth a walk through for the ambiance.
The Acropolis and Acropolis Museum – Get there early to beat the crowds, worth a visit to see history for yourself.
Take the train out to the coast and relax on one of Athens beaches
Take a stroll through the neighbourhood of Plaka
Eating and Drinking
We took a train over to Piraeus to the coast to sample some of the seafood restaurants there. We ate at Varoulko. The Food was so yummy.
For drinks we went to Freddo in Piraeus and Monte Carlo both situated overlooking the super yachts in the marina.
If you want to stay put in the city then I would recommend Oroscopo for a relaxed atmosphere or Atitamos for super cheap but mega tasty eats.
After spending some time in the city and at the coast, we then headed back to the airport and jumped on a plane back to Santorini. We were so exhausted after a long day walking around the city but would definitely do it again.