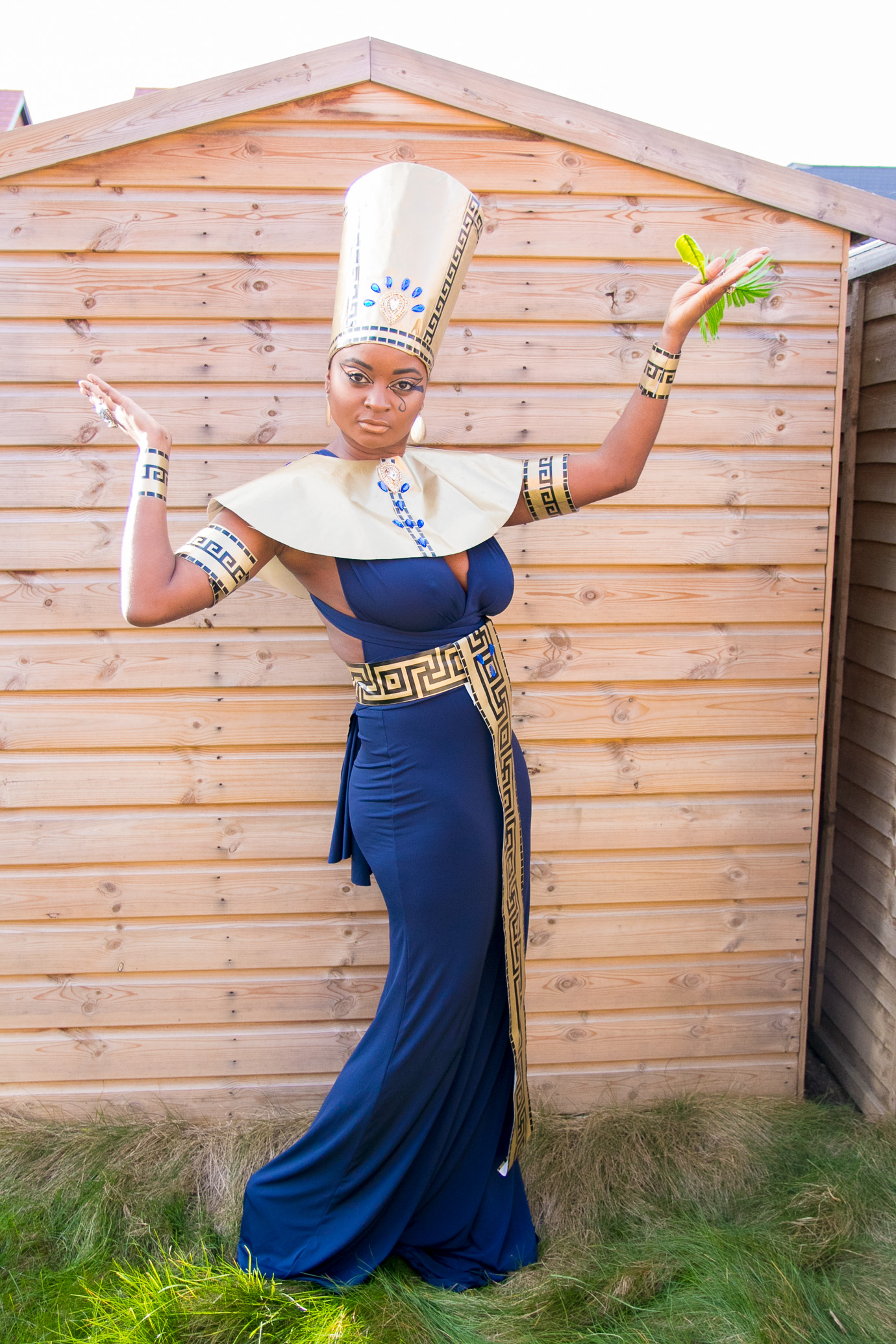 Who wants to be an Egyptian GODDESS? Umm me please.
I had so much fun making this really easy Halloween tutorial. I managed to find some really cheap bargain Lino material and everything in this outfit combo was basically made from that. This fabric had the perfect pattern on it that I used as a guide but if yours doesn't have one you can paint on a pattern or use more jewels to decorate your accessories.
So are you ready to become an Egyptian Goddess? Ok, watch below for easy instructions!
DIY EGYPTIAN GODDESS
You Need:
Gold Linoleum or Faux Leather
Scissors
Card
Measuring Tape
Sellotape
Faux Jewels
Glue Gun
Small Plate
Marker Pen