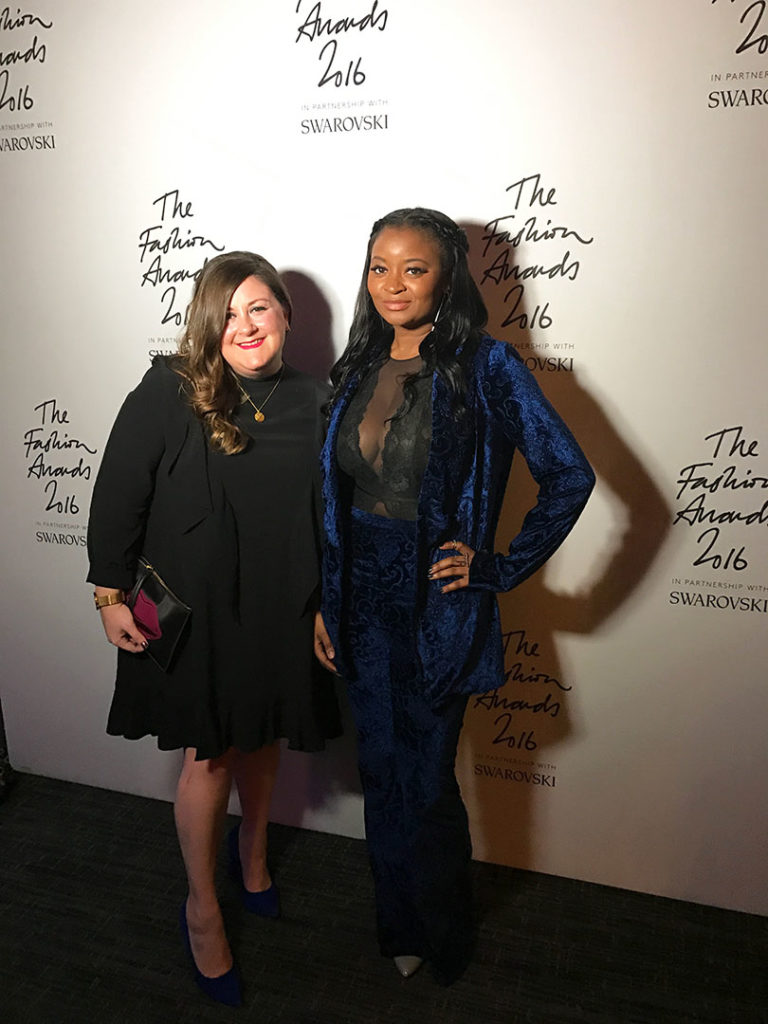 It's super late.. but I finally managed to get through all the of the footage taken from earlier this month. *there was a lot*
I went to The Fashion Awards with my friend Lauren from the blog Trendspo. We have been going to the awards for a couple of years now and always use this as an opportunity to pamper and spoil ourselves for the night. So this year, we booked a room at The Mondrian London, used their luxurious spa and headed into Selfridges to do a spot of shopping. We lunched in the Forest on the Roof and the went on to enjoy our fashion night out.
Unfortunately we were not able to get to the red carpet as we were running just a little late, but we had pretty good seats so I was able to capture all the best moments for you.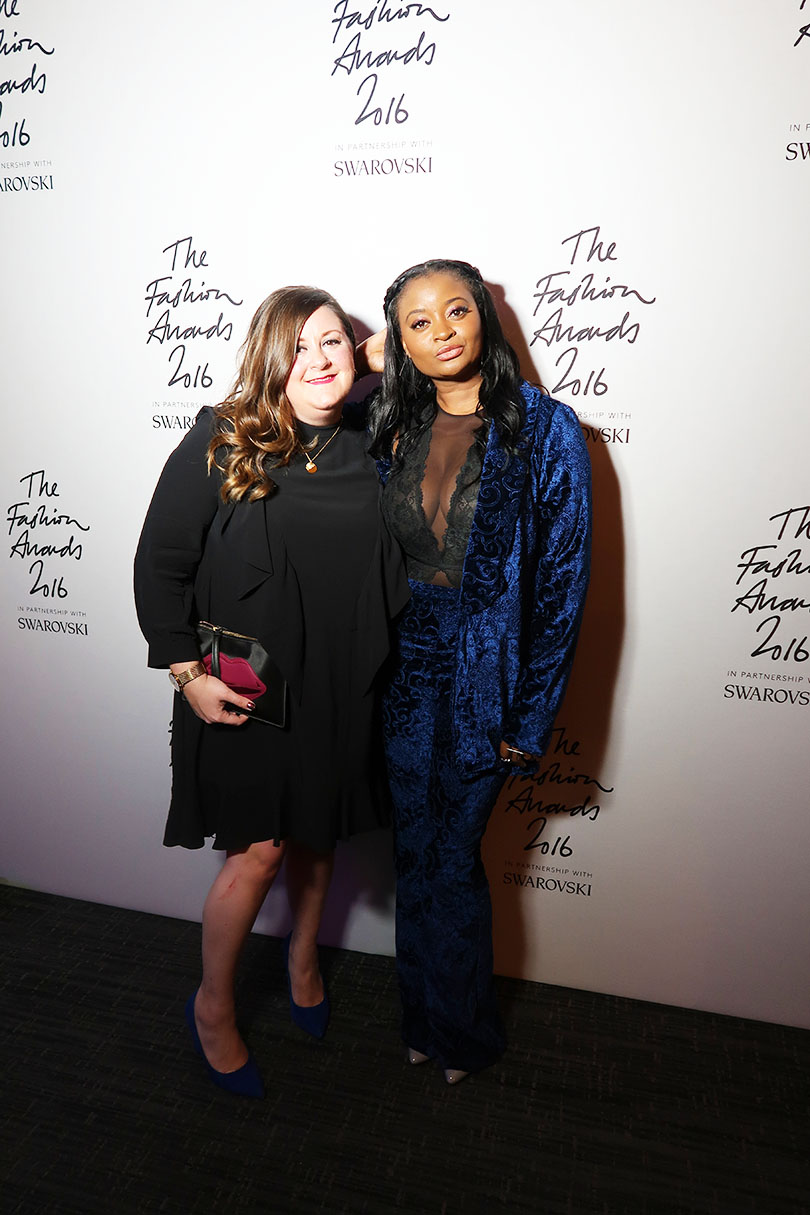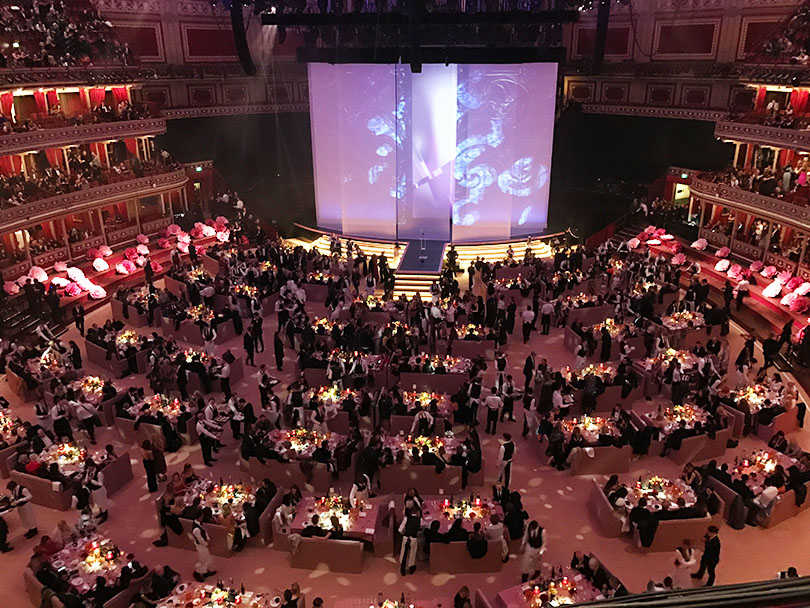 The Event
The Fashion Awards were held at the iconic Royal Albert Hall this year and was by far the grandest turnout I have seen so far. Hosted by Jack Whitehall, this year saw the British and international fashion industries join together to give a spectacular ceremony, with a glittering line up of guests and presenters. I had a good view of the tables and was able to spot Gigi Hadid, Donnatella Versace, Jared Leto, Lady Gaga and Marilyn Manson.  My favourite outfit of the night was worn by Alessandro Michele, it seems he was my spirit animal for my outfit choice. I do love a good bold suit.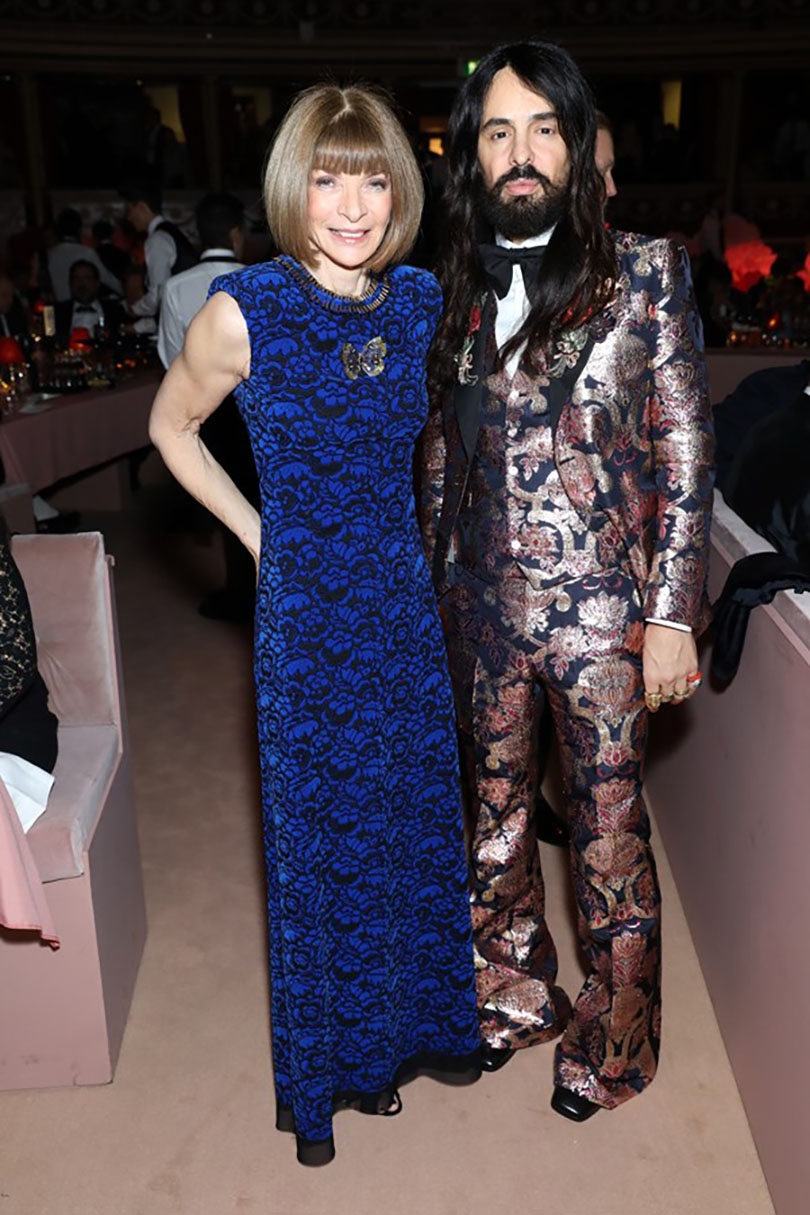 Anna Wintour and Alessandro Michele
Credit: fashionawards.com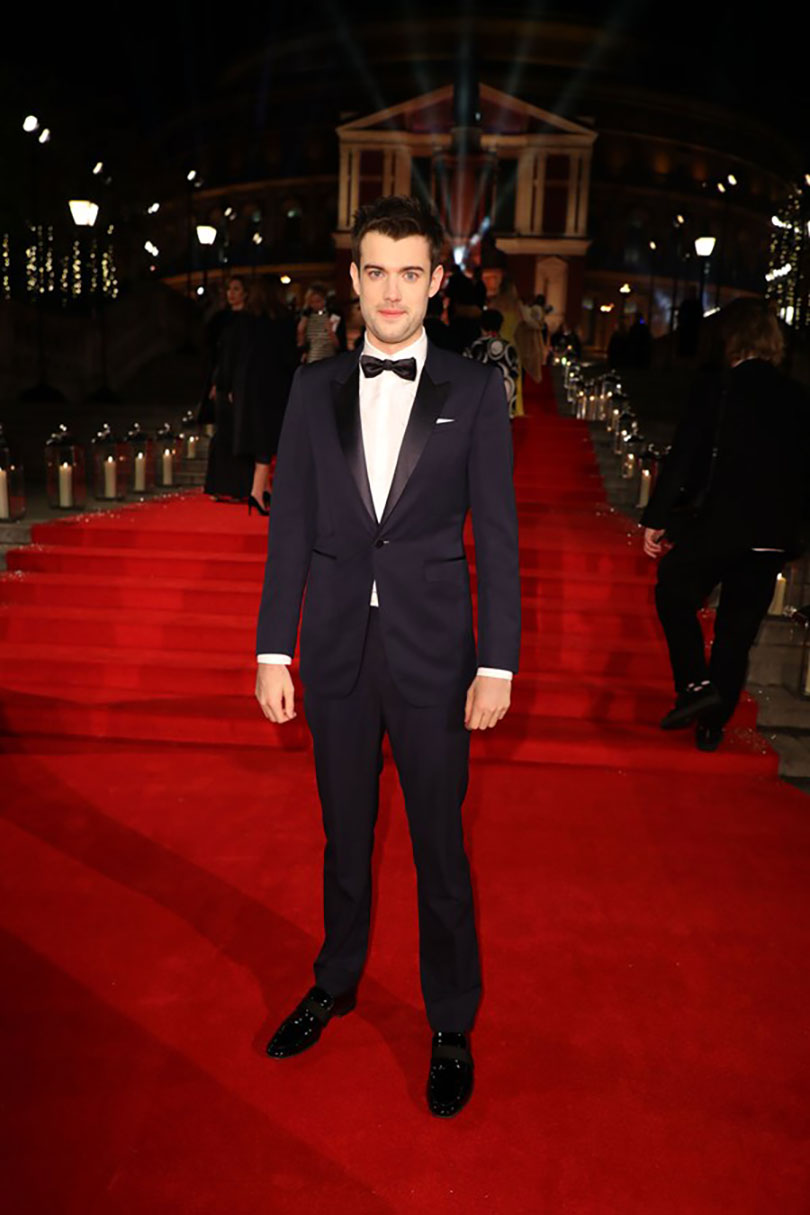 Jack Whitehall
Credit: fashionawards.com
The Outfit
This was a black tie event, so I accepted the challenge and made my own outfit. But as usual, there was a slight wrinkle in my master fashion plan. I had spent about two days making a Slate Grey Velvet suit to wear to the show and the DAY BEFORE I somehow managed to ruin the trousers. Seam ripped a giant hole in the leg that was beyond repair. Can you imagine what I was thinking when that happened? eeek! Luckily my proximity to fabric shops, and abundance of velvet and an awesome Mimi G Simplicity pattern saved the day. I decided on a whim to remake the entire outfit in a different colour in 10 HOURS. And you know what… I actually love this version even more than the original. I used a pattered velvet in Royal Blue. Very similar to the teal velvet I picked up in my last fabric haul.
The pattern I used was Simplicity Pattern with Mimi G- 1283. I made Pattern C and D.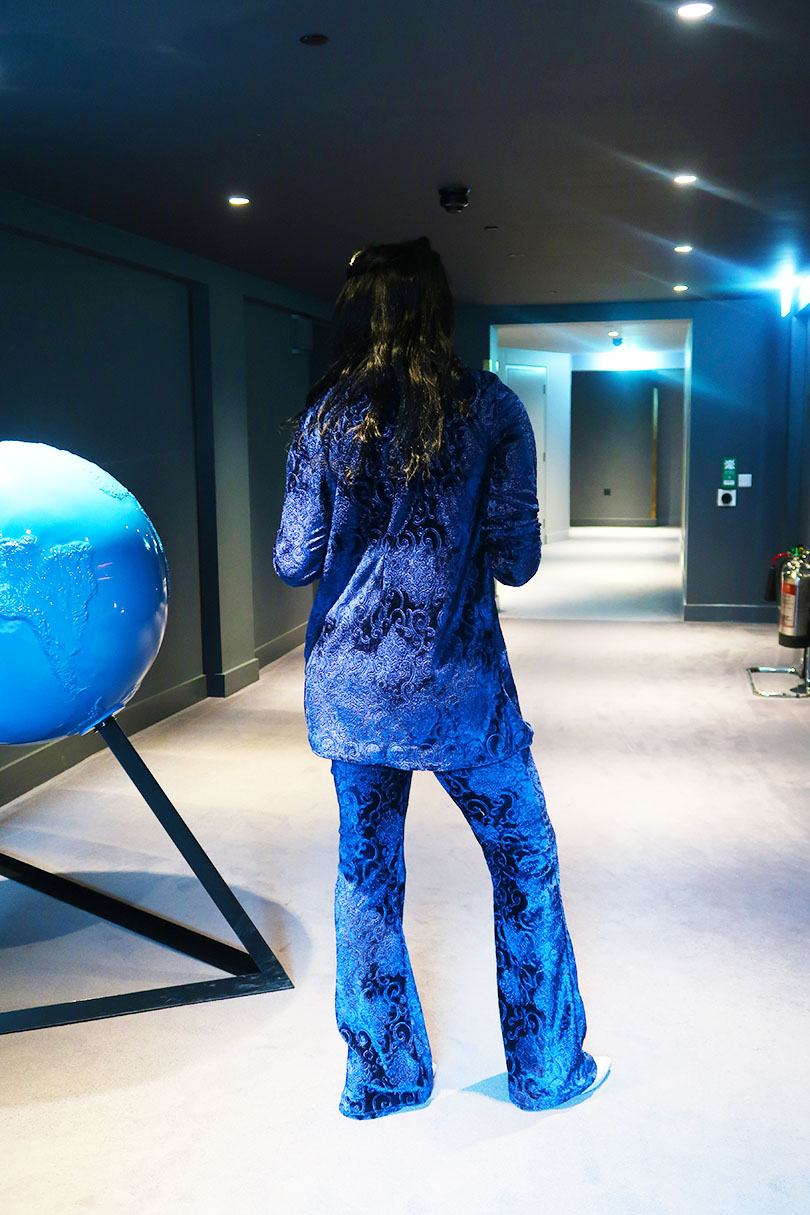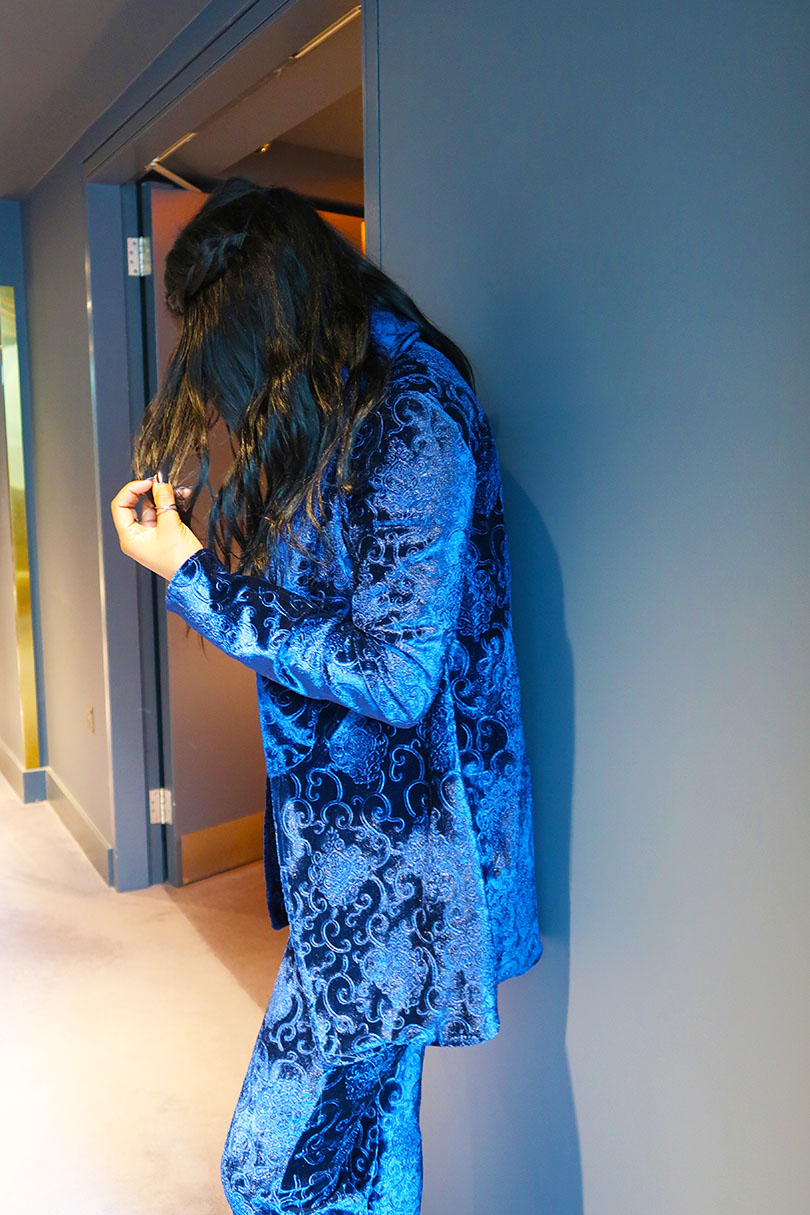 Mini Giveaway!!!
So as you probably saw in the vlog,  We were gifted a very pretty Swarovski Bracelet. I managed to get myself a second gift to give away to one reader. Whoop to my first ever giveaway!!!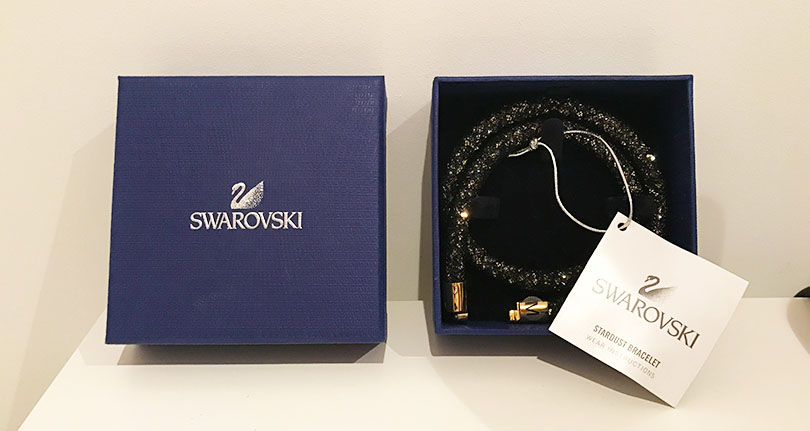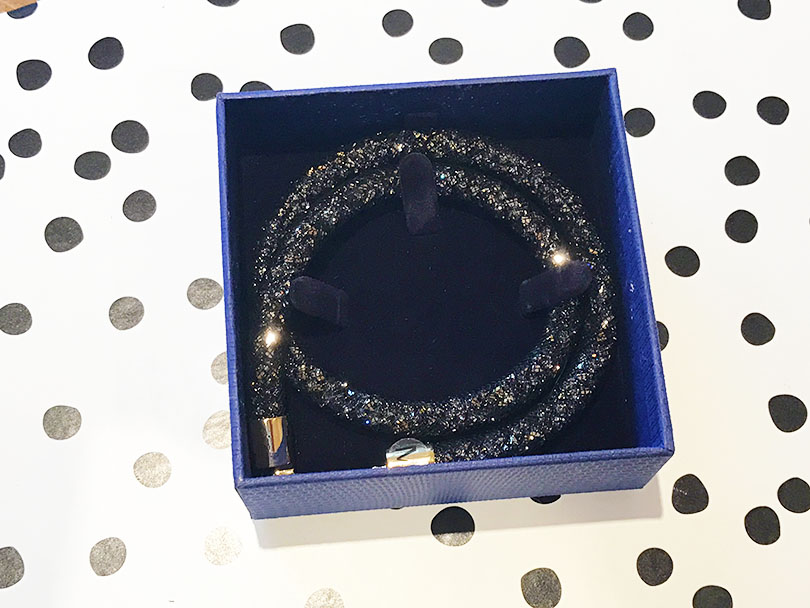 To apply all you need to do is subscribe to my youtube channel, Like the video and then leave a comment below  the video saying 'GIMME DEM JEWELS'
I will be picking a winner on the 6 January 2017 and then contacting the winner to arrange delivery.  The giveaway is open worldwide so if you want it…. go for it!