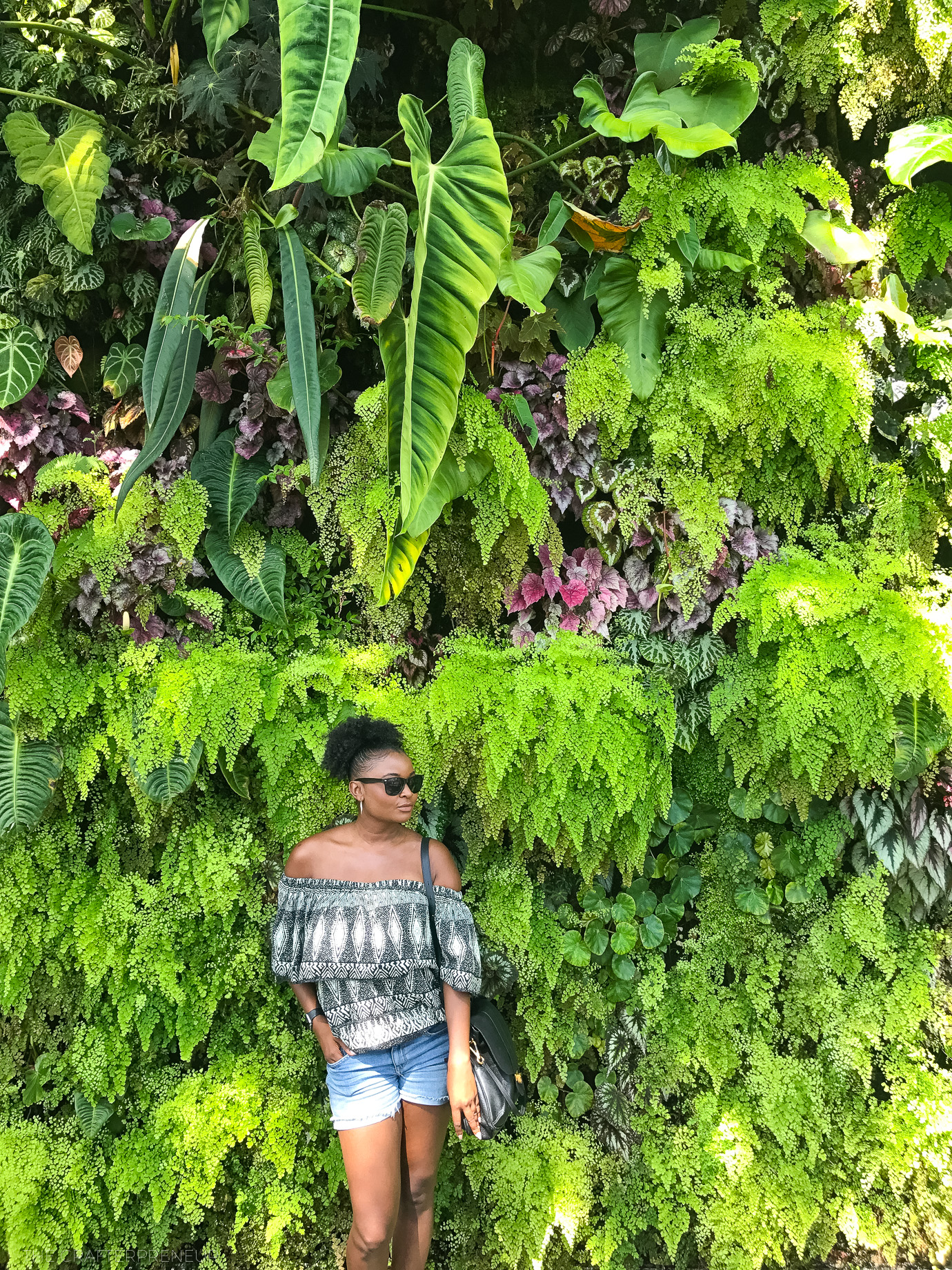 Singapore is green, like really green. This is literally one of the first things you learn when you arrive, along with that it's also hot… like really hot. I took a moment to head to one of the many, many green spaces in Singapore. This one being the most well-known. The gardens by the Bay.
This beautiful place is situated right next to the Marina Bay Sands Hotel and Mall is home to the famous Supertree Grove. It's truly a sight to see.
A few facts about Supertree Grove
These super tall structures are spread out around the gardens with the tallest being about 16 storeys high.
Altogether they house over 160,000 plants and more than 200 different species of orchids, ferns and tropical flowers.
The trees also eco-friendly, they provide solar energy to light the trees and the park at night.
A few of them are cooled conservatories or air exhaust receptacles.
There is even a skyway connecting two super trees together so you can walk between them up in the tree tops.
We also visited the Flower dome and Cloud forest each house thousands of plants and flowers from all over the world. We then took a walk through The Dragonfly and kingfisher lakes which you can spot terrapins, giant fish, dragonflies and other aquatic wildlife.