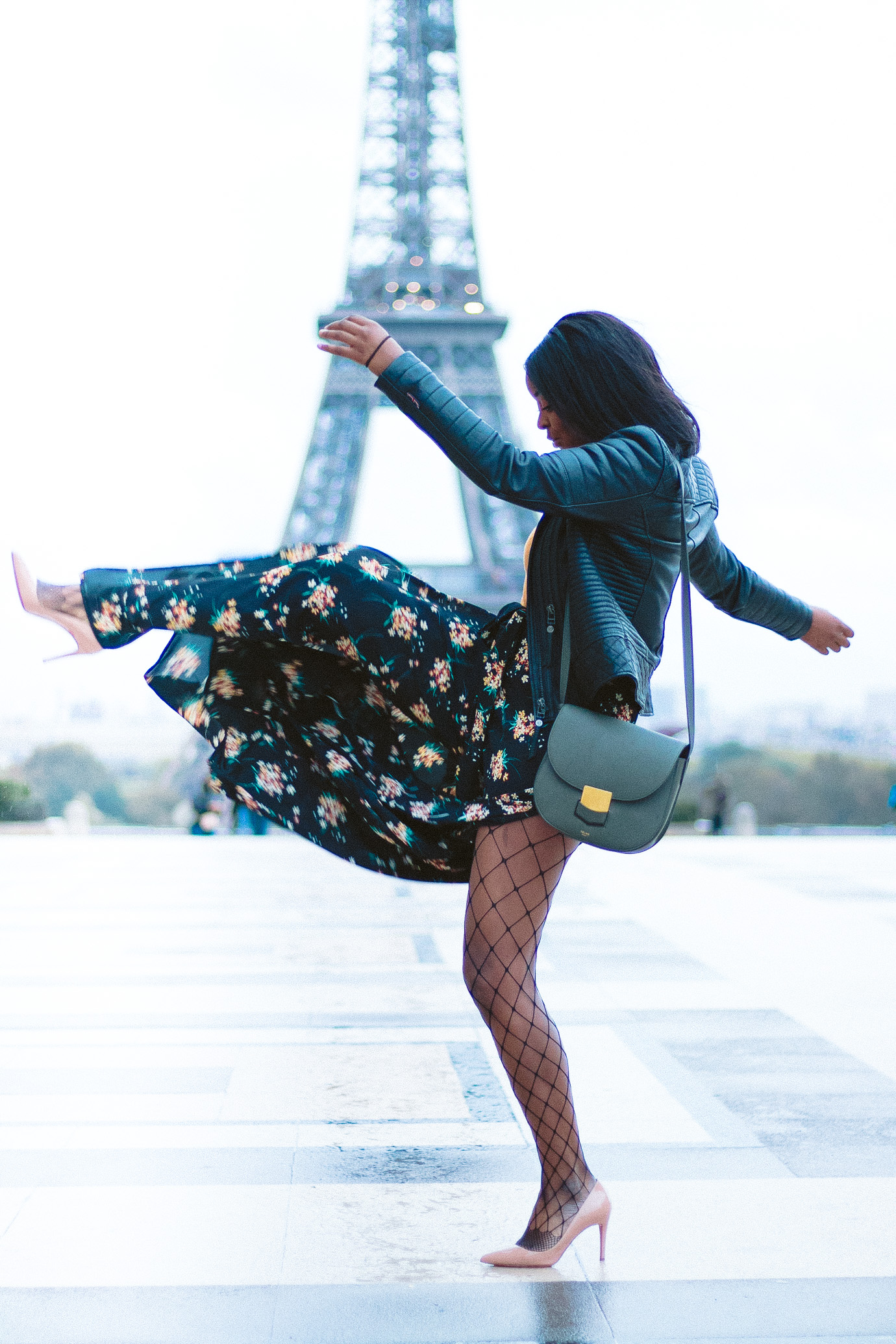 Paris is always a good idea, and apparently so are flowy pants.
Late 2017 I was in Paris, one of my favourite cites, on a cheeky adventure to renew my love for this romantic and historical city.  Being in one of the fashion capitals of the world, it would be a missed opportunity to not have a little photo shoot no? Luckily for me I have been dying to wear these floral wrap pants that I made a little while ago. These were actually made for warmer weather but I couldn't help myself. Something about this city has my inner fashionista busting out for a visit.  It was a little chilly and wet, but so worth it.
I made a tutorial on how to make your own pair, so go make a pair! Take them to Paris!
I could totally live in Paris, It's one of those cities where I'll never get bored. What place is like that for you?
Till next time,