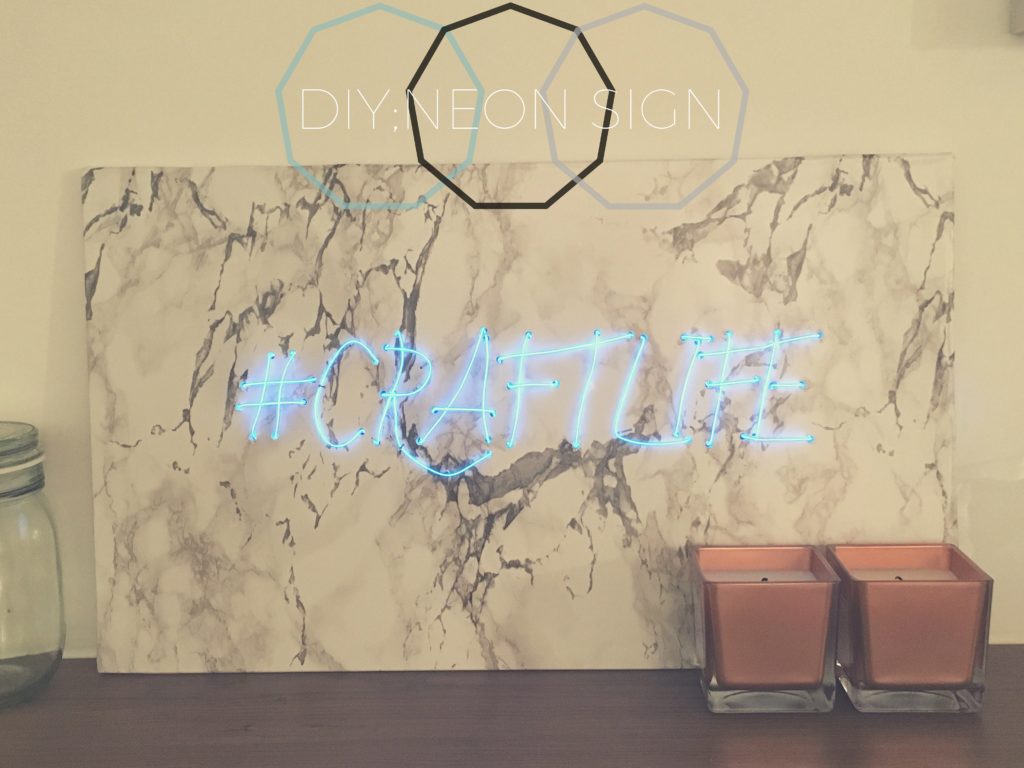 Who doesn"t love neon lights?
We are lighting it up here in the studio! The walls were looking a little bare and even though they make a great selfie background, *not ashamed* It was about time I brought some colour/light to the place.
Now, the neon light is by no means a new idea. This has done the rounds A LOT. For good reason too, a quick search online and prices range from £40 a letter to thousands for a custom quote.
So if there is a way to save some cash AND have a custom neon sign that is fairly easy to make…. Well there's a word for that. It's called WINNING.
There are a few techniques out there, I personally found this one to be quite favorable for what I was making.
I'm pretty in love with this. Maybe I'll make another?- UPDATE – I MADE 3. somebody. stop. me. please.
For those who don't want to read the picture tutorial, I made a video for your viewing pleasure. Let's LIGHT IT UP!
DIY NEON SIGN
You will need: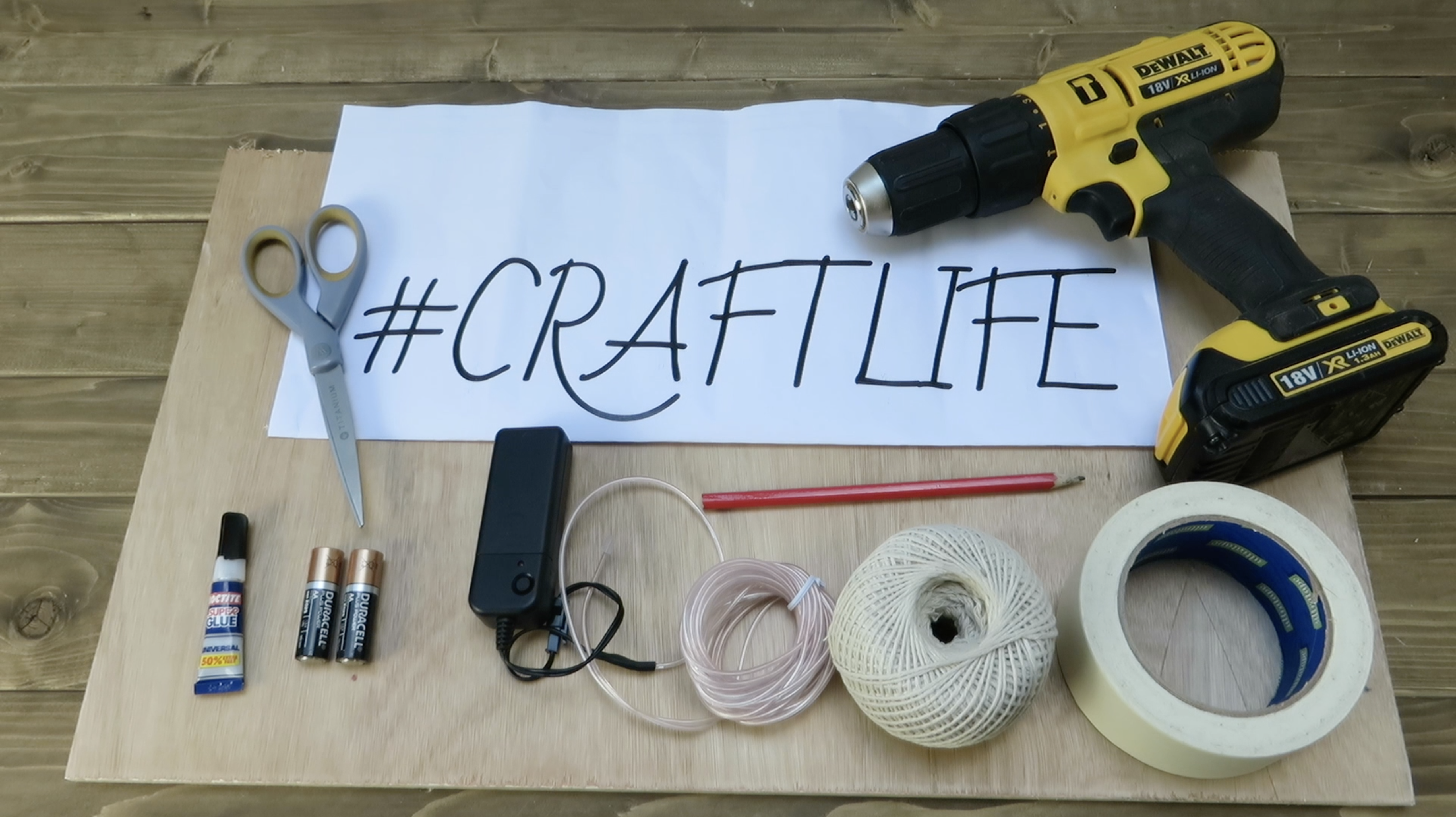 EL Wire (get it here, here and here)
AA batteries
Plywood Board
Pencil or marker
Drill with wood drill bit
Paint or wallpaper/vinyl sticker
Superglue
Wall Hooks (optional for hanging)
Masking Tape
Small thin picture nails (optional)
Hammer
Sandpaper
String
Let's get started: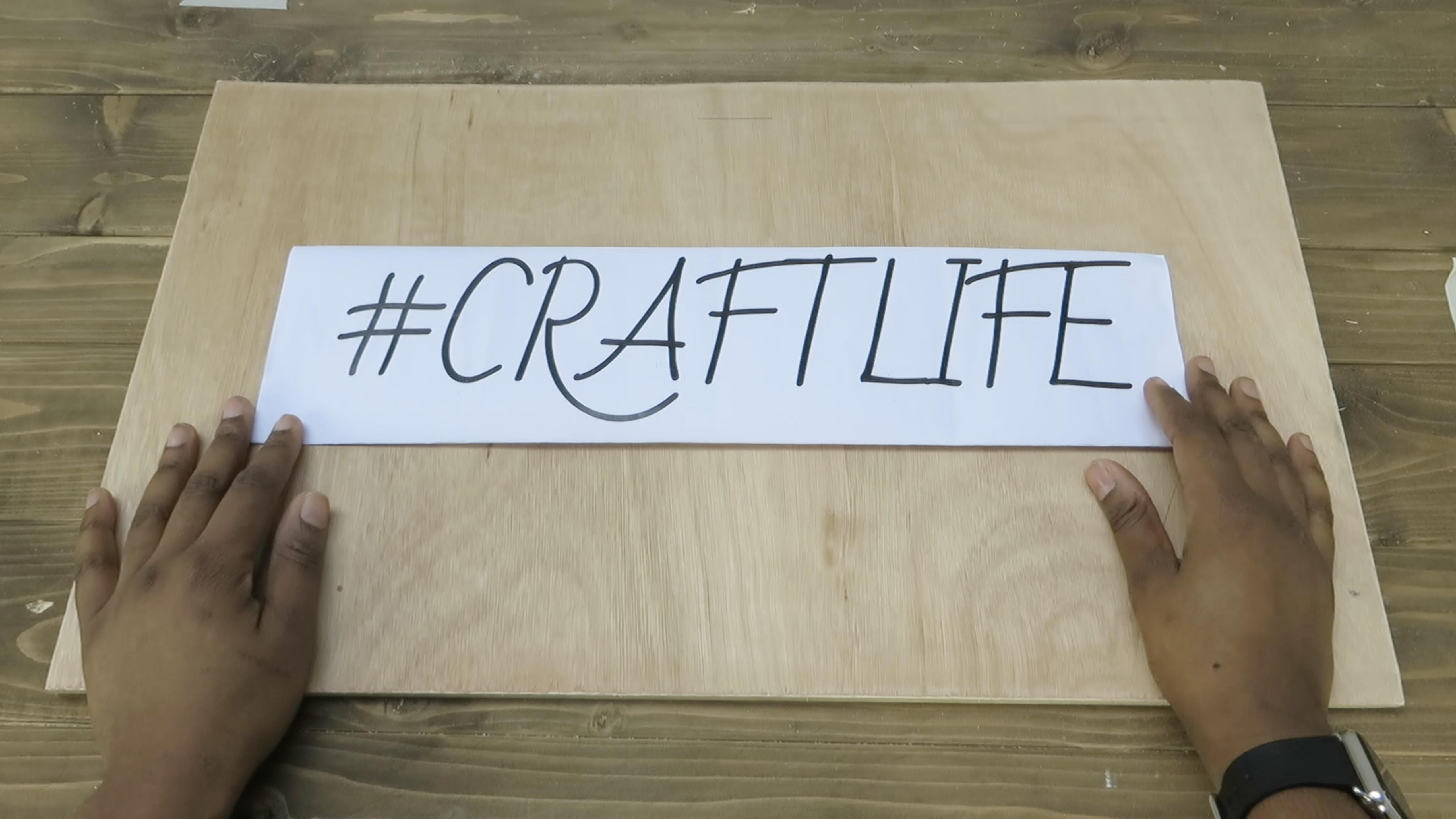 First you will need some words to light up. Decide how large you want the word(s) to be and format them on a computer. I kept my word to A3 size as I wanted a sign I could prop up on a table. We will use this for a template to line our lights with. You can of course draw your design on paper and use this as a guide. The choice is yours.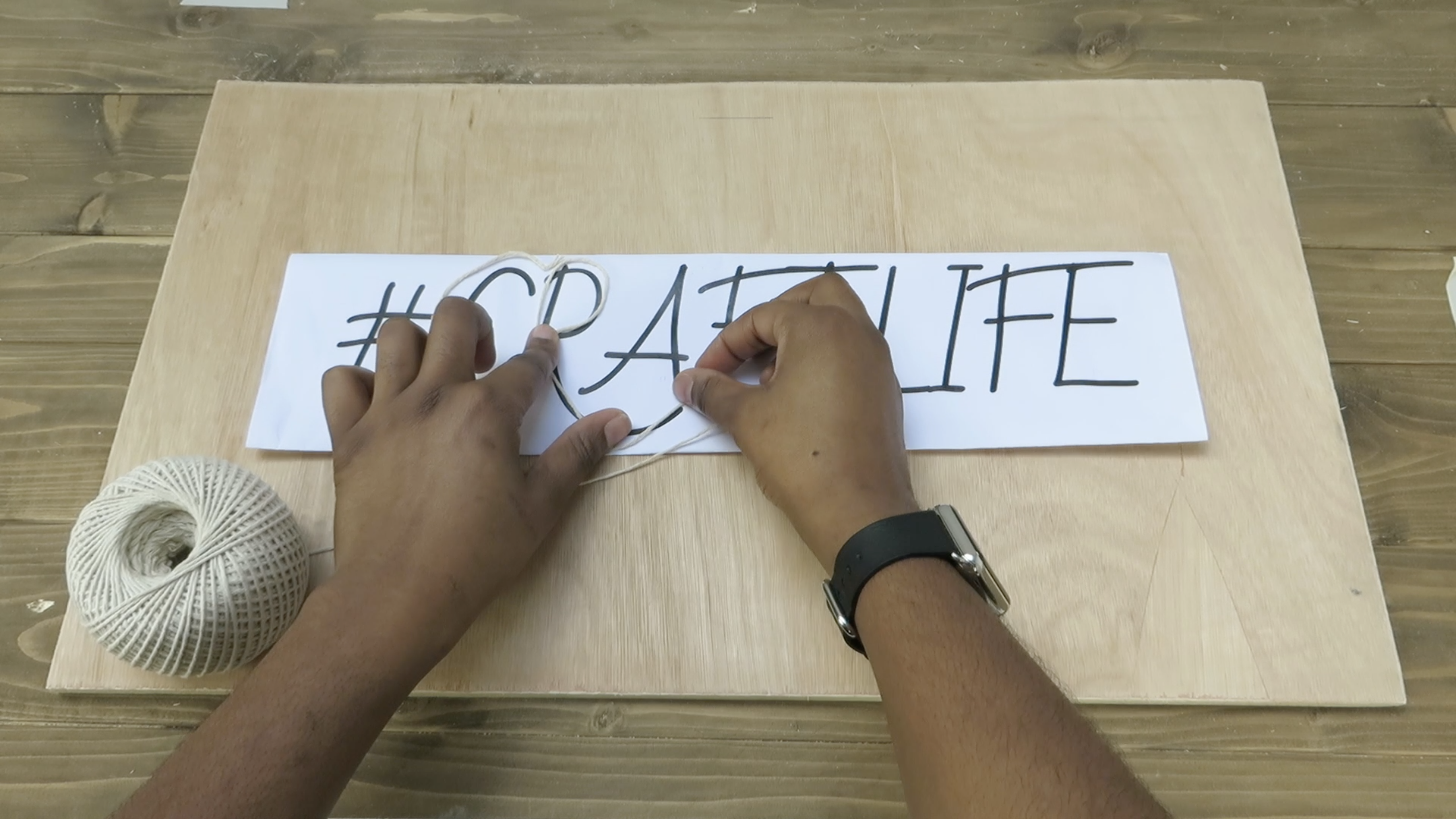 Measure your string to the length of the EL wire and use this to test out the placement and size of your quote on your paper. If you run out of string before the word is up then you will need to go back and resize.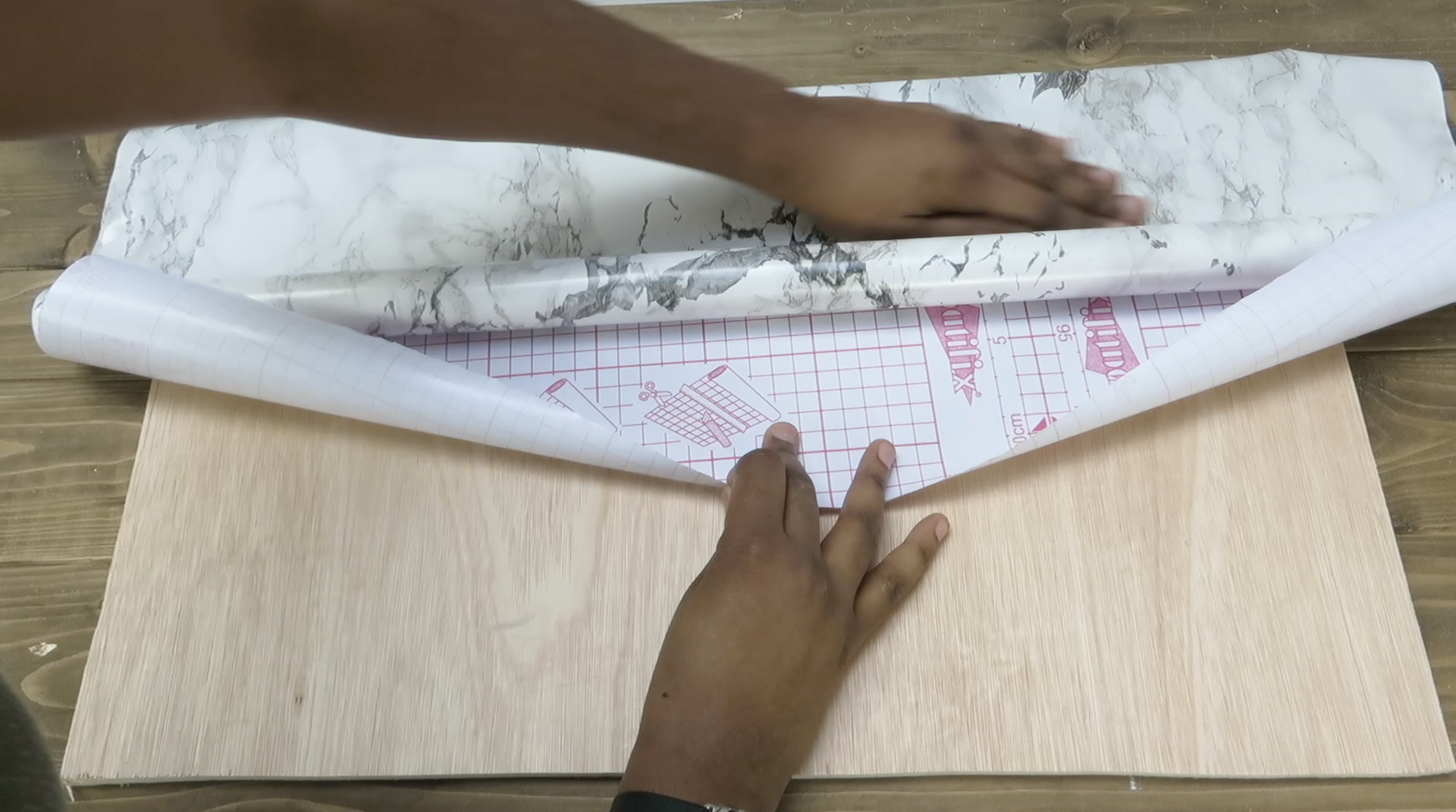 It's time to get your board ready. Make sure the edges and surface is sanded and dust free. Either paint or wrap your board with your chosen covering. Let dry. If you used a wallpaper/Vinyl then you can go ahead to the next step.
Now your board is ready! Woo! you are doing great!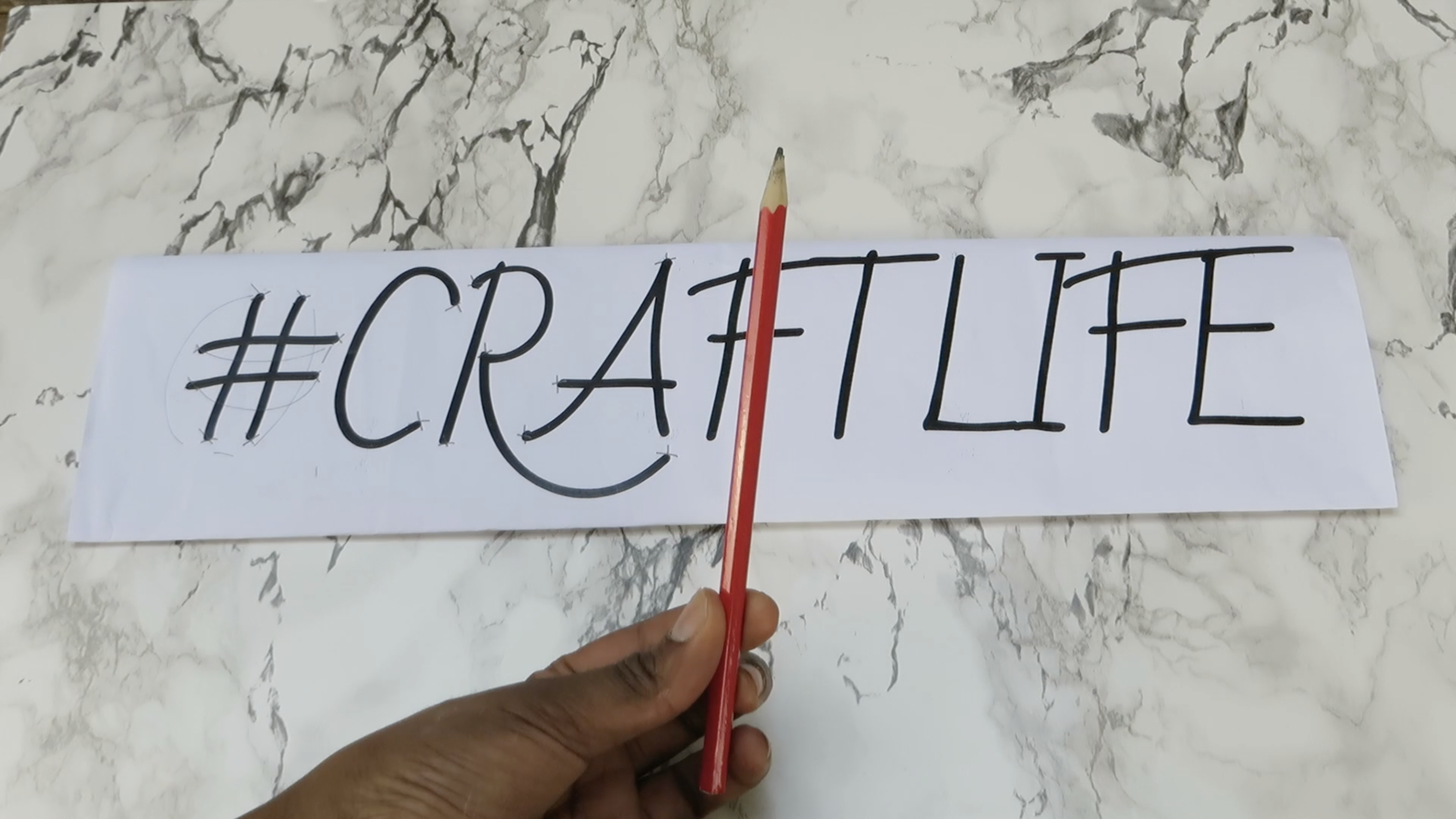 Using your pencil, mark the ends of each letter with a cross, noting where the wire will need to be threaded to the other side to reduce bulk. For letters where points join eg. A or V, mark 2 crosses close together as the wire may not bend to the right angle.
For curves in letters you can use the small picture nails to mark out the curve by placing them 1cm apart. Alternatively you can bend and tape the wire into shape if you are looking for a more fluid approach.
Tape your quote on to the front of the board in the position you want them to lay.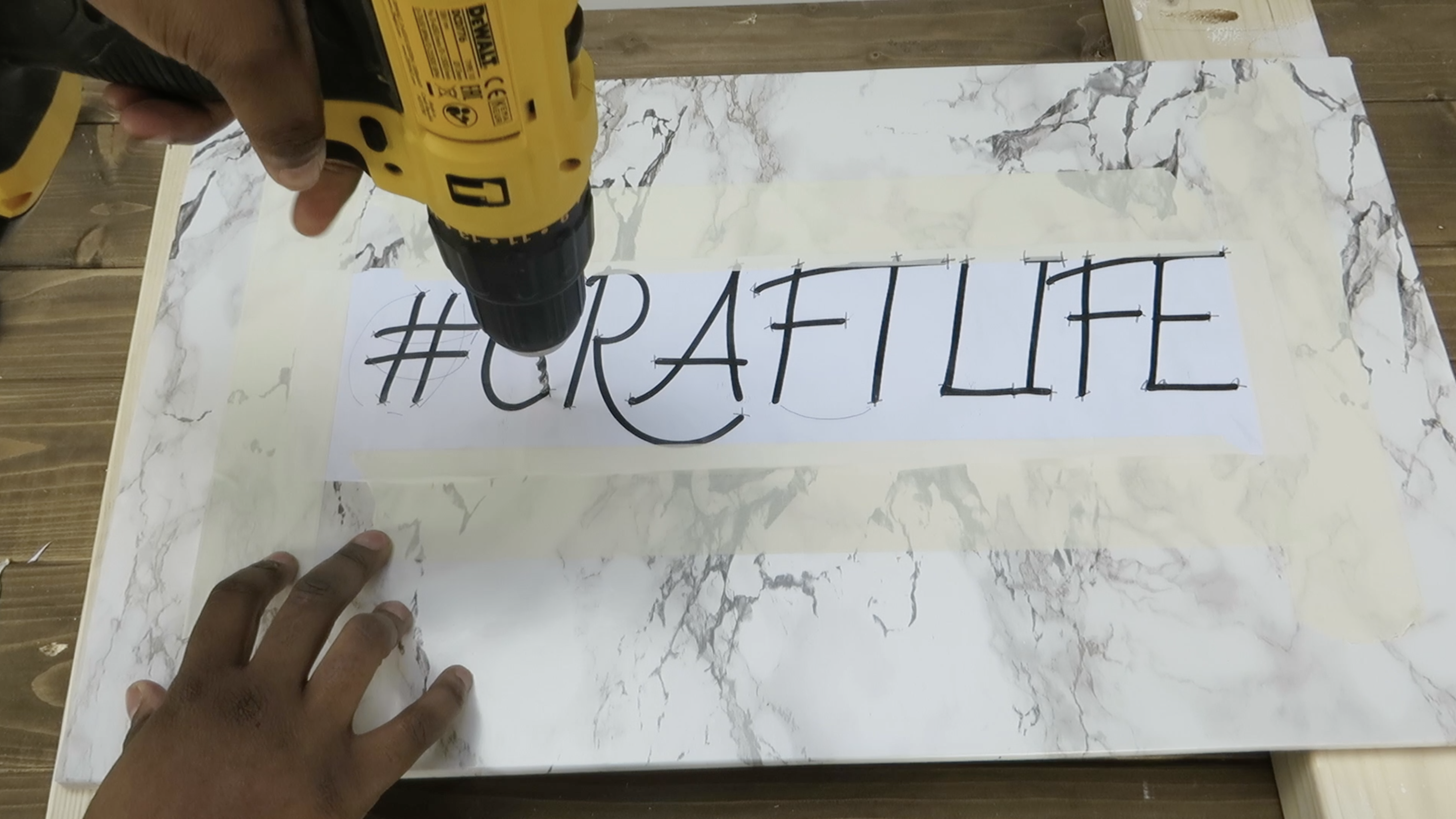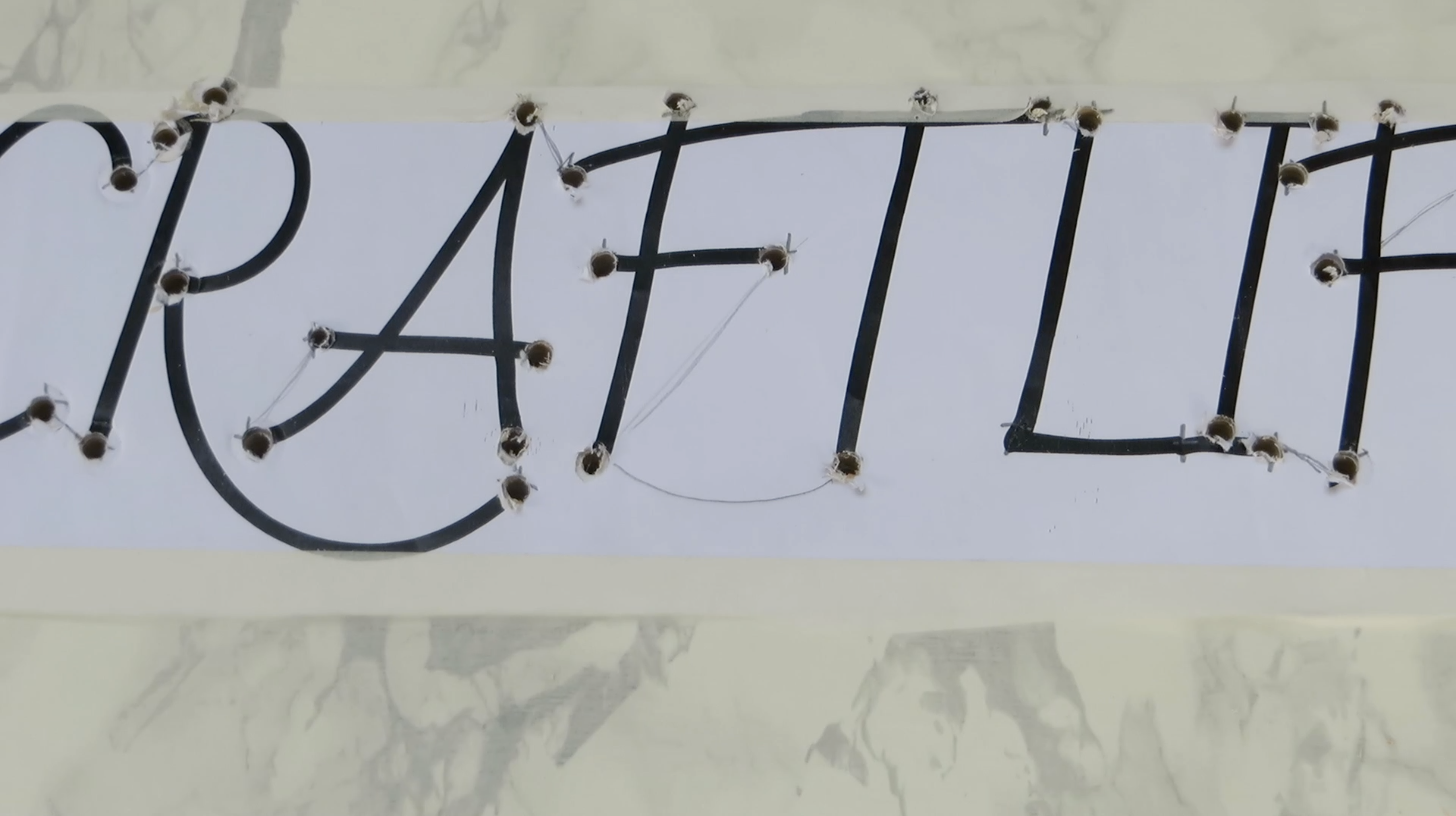 Using the crosses as a guide, drill your holes.
OK.. LIGHTING TIME.
First detach the battery pack from the wire so it's a little easier to thread. You can also take the end cap off at the other end.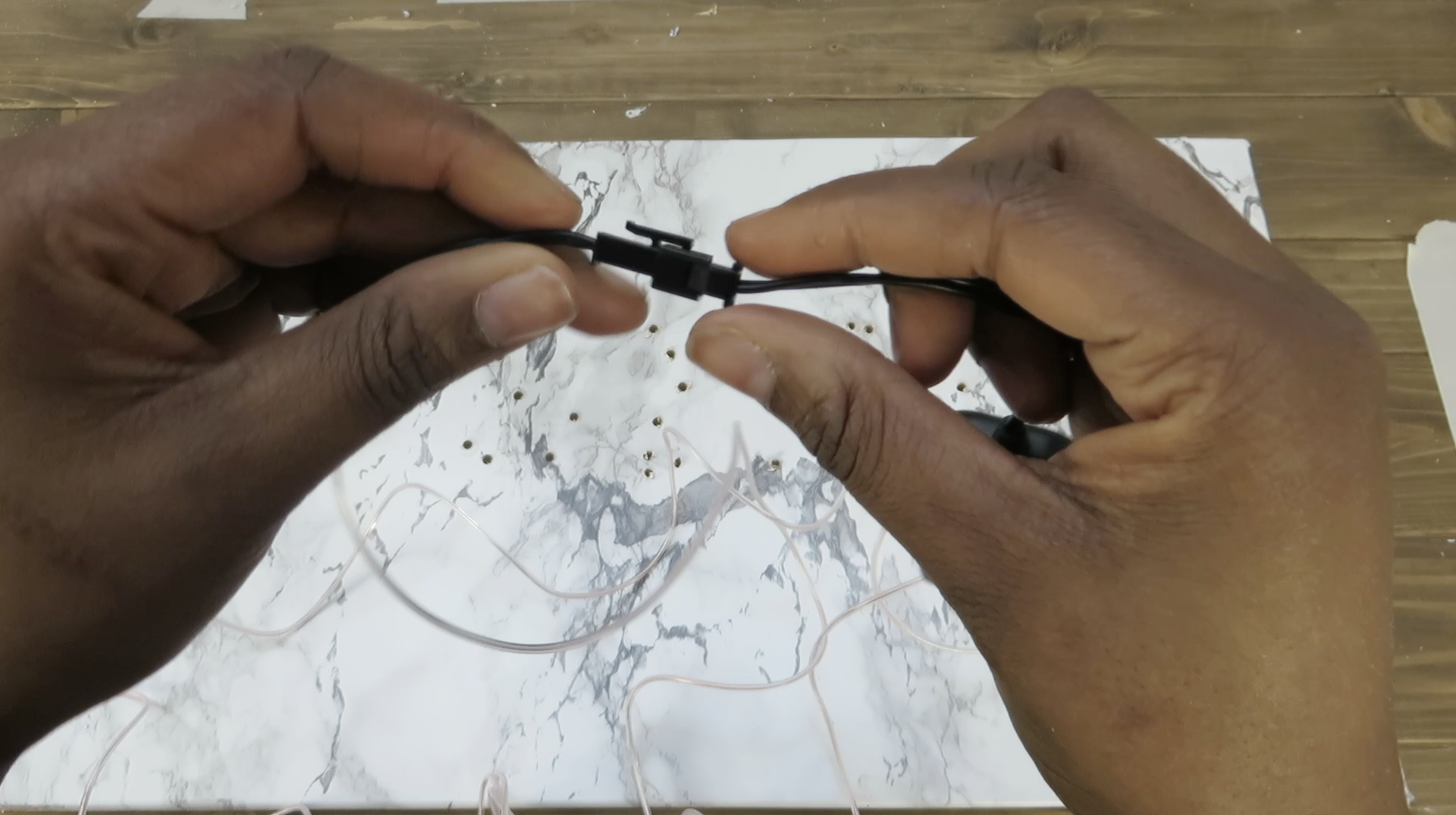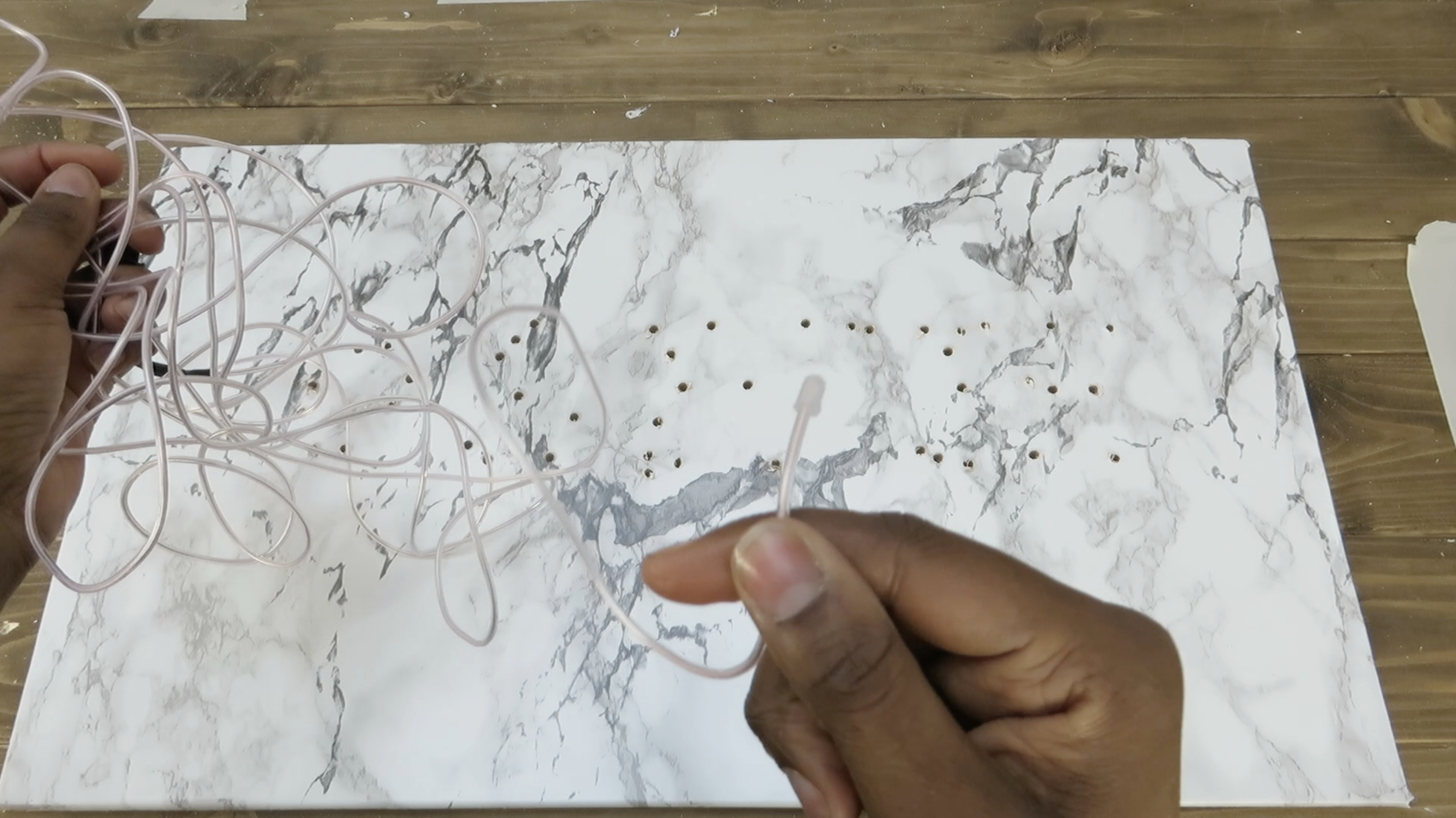 Starting at one side, thread your EL Wire through your pre drilled holes. Use tape to anchor down the bulky bits. When you get to a curve in a letter, either tape/glue it down so it's secure or use the small nails to mark out a curve, glue the underside of the EL wire and then wrap it round the outside edge of the curve.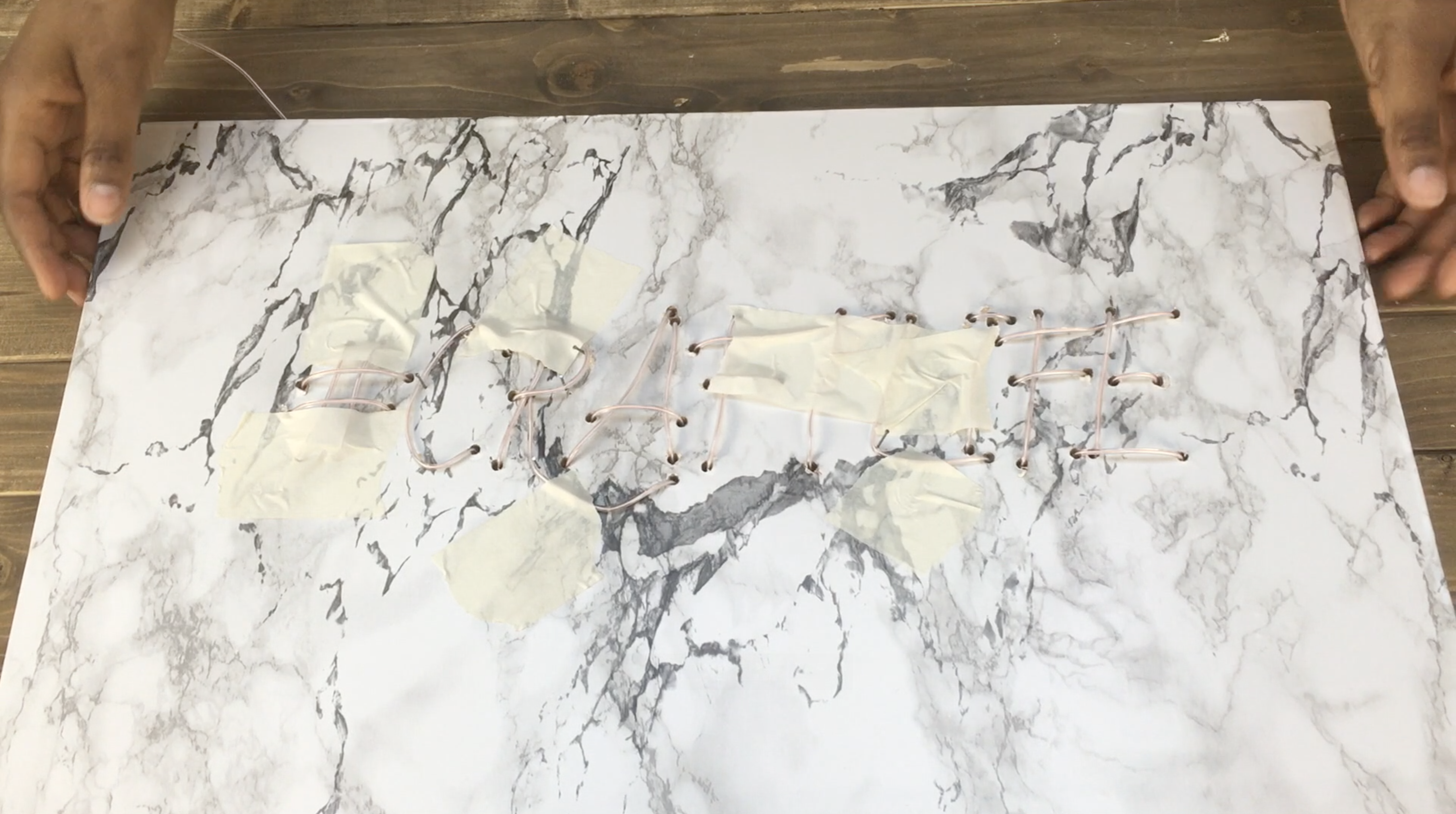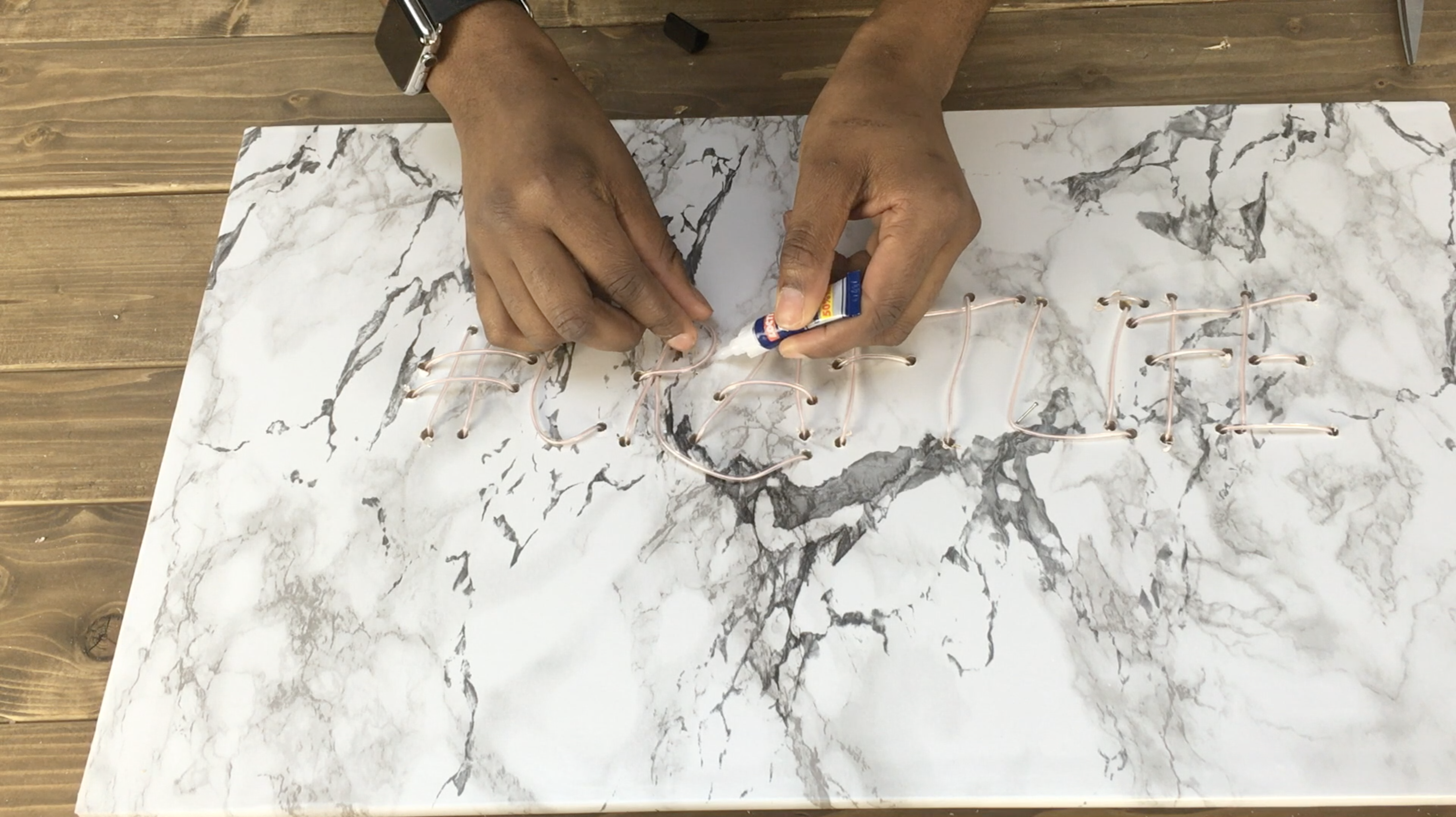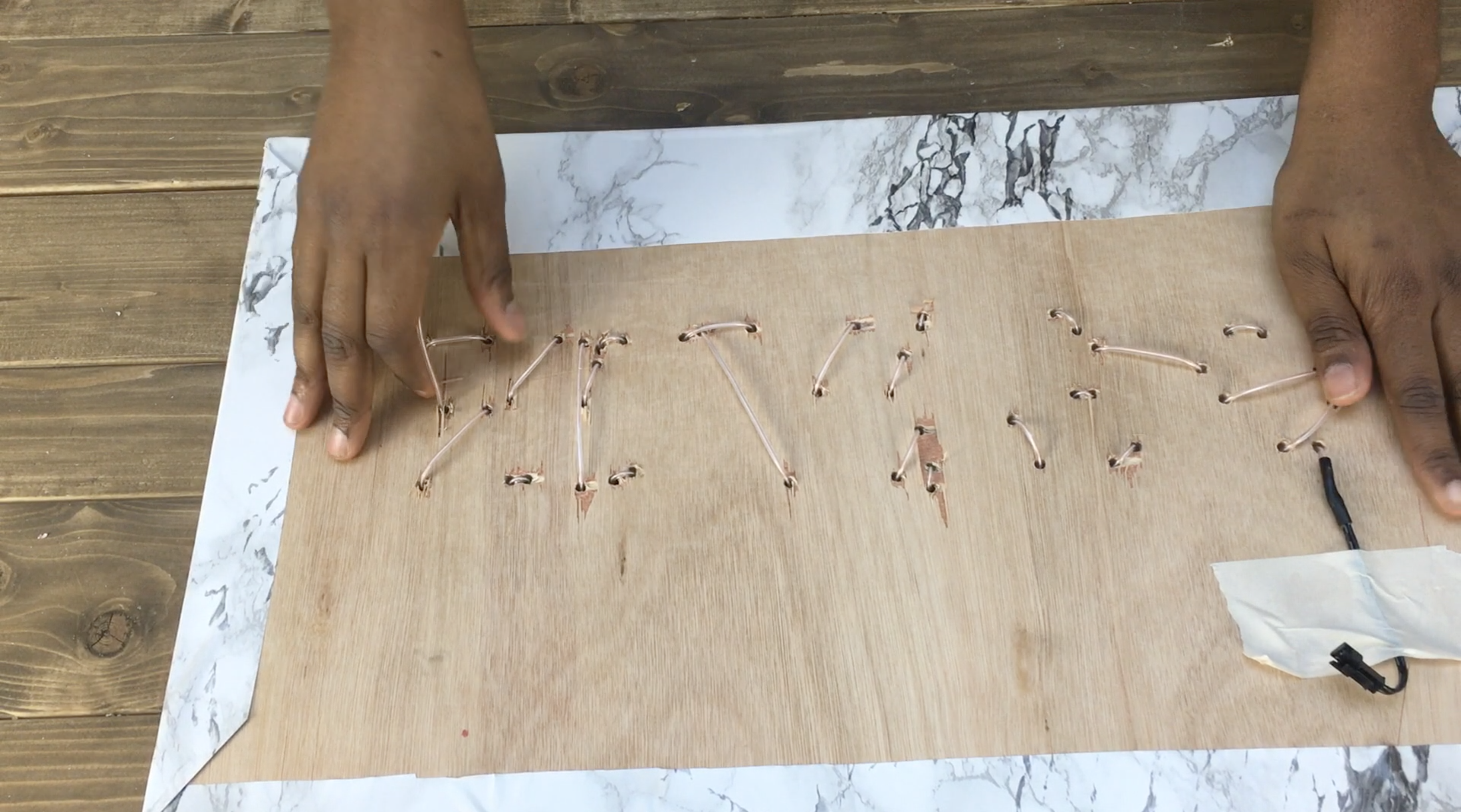 When you get to the end of your quote, make sure the wire end is on the inside of the board. If there is a left over you can cut with scissors and place the end cap on the new end. Tape the end piece to the inside of the board.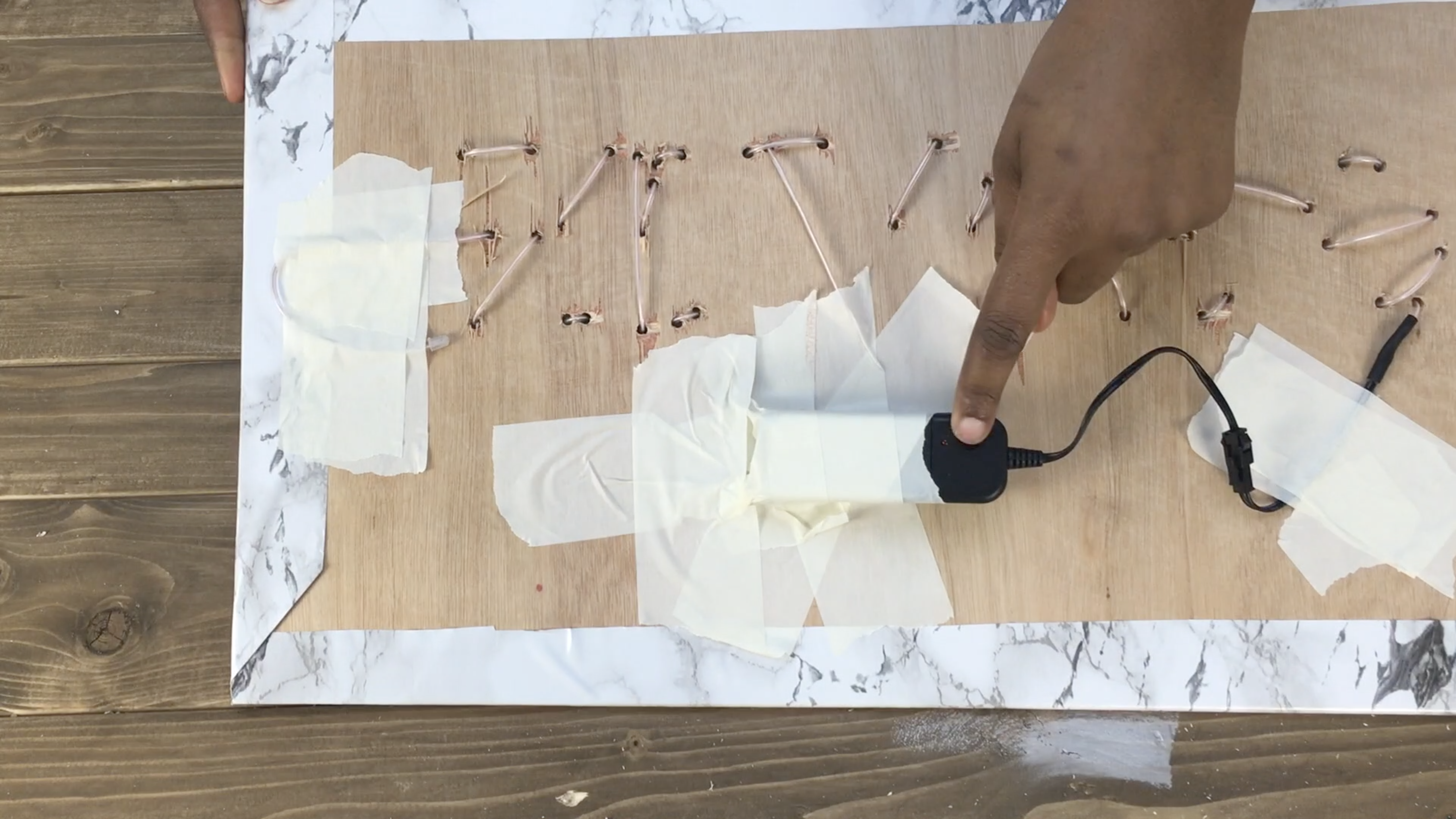 Pop your AA batteries in the battery pack, reattach and tape securely to the back of the board. Make sure the on button is facing up so you can turn it off and on with ease.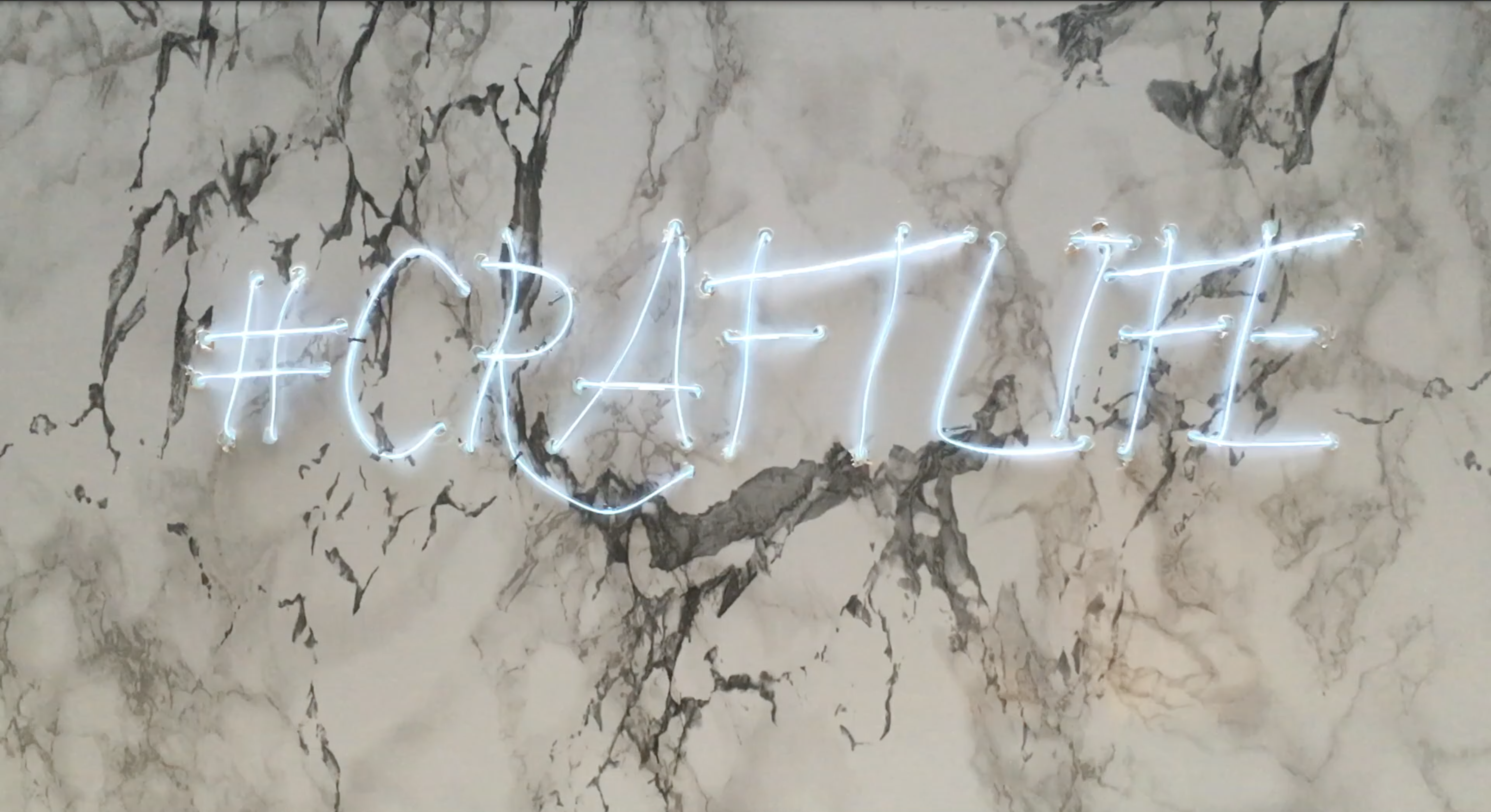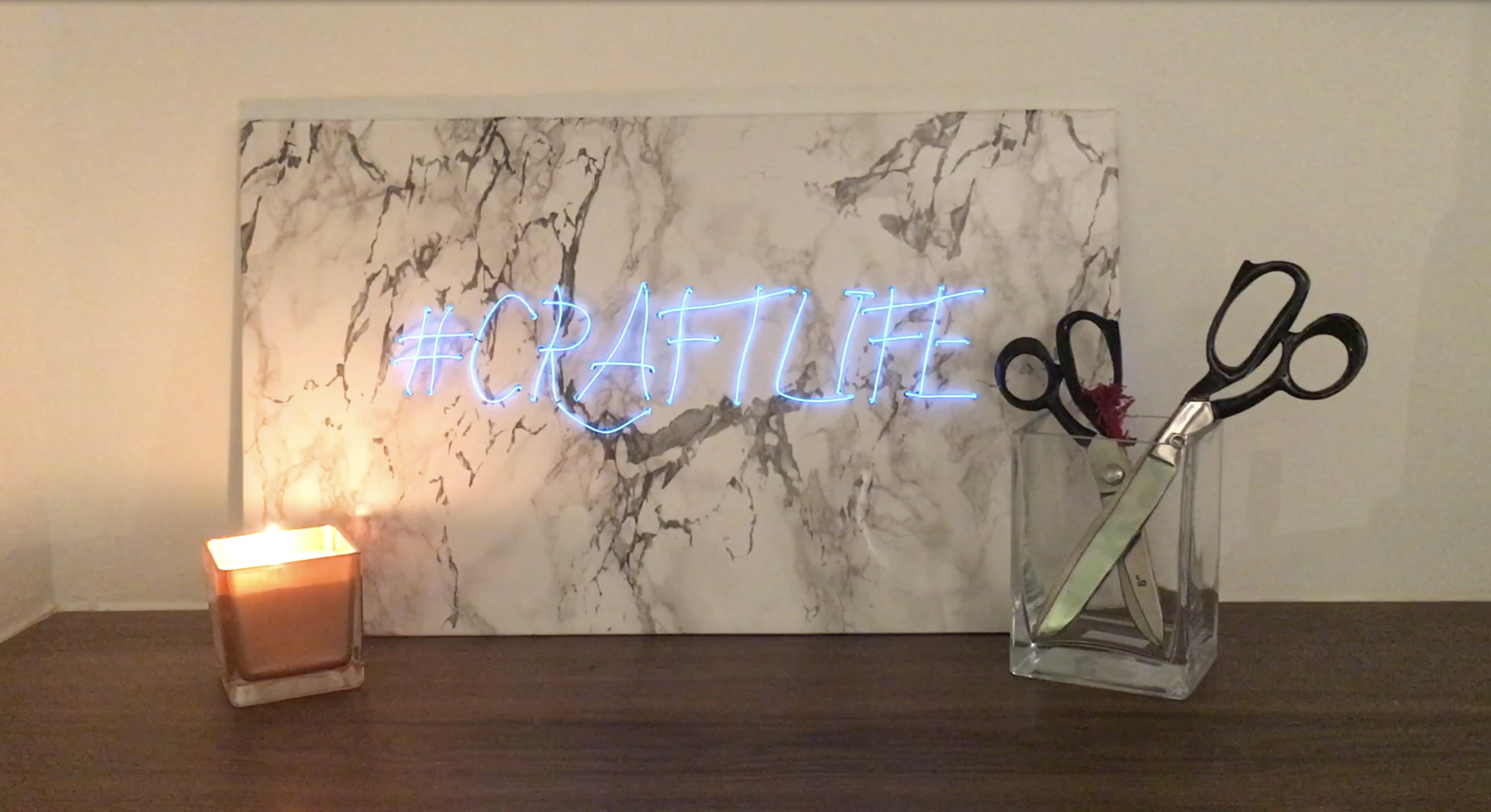 If you want to hang your sign then simply drill 2 holes on the top corners of the board and use the wall hooks to hang.
Marvel at your genius skills- you just made a neon sign and it was EASY AF.
Go ahead… make 3 more! #CRAFTLIFE