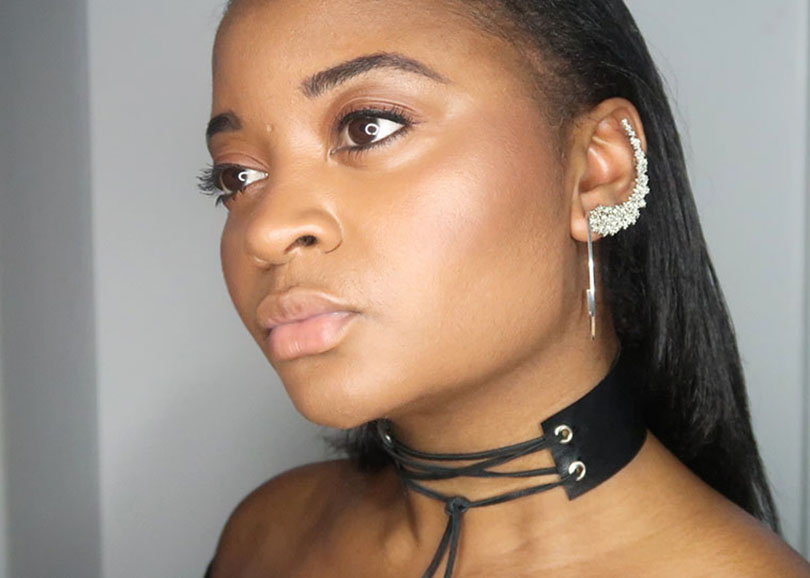 Look cute AF with this easy peasy leather lace up choker.

I have been having the BEST time discovering all the things I can create with eyelets. Large or small, they are really versatile and can be used in so many projects… So let's do one more DIY with them before I move onto something else get obsessed with that… ? OK Yay!!
This project took all of 15 mins to do. The pliers make the application of the eyelets a piece of cake!!
Leather Lace Up Choker
You Need:
Leather cord 0.5m
Faux Leather fabric
Small eyelets
Eyelet Pliers
Scissors/Awl
Flexible measuring tape
Pen/marker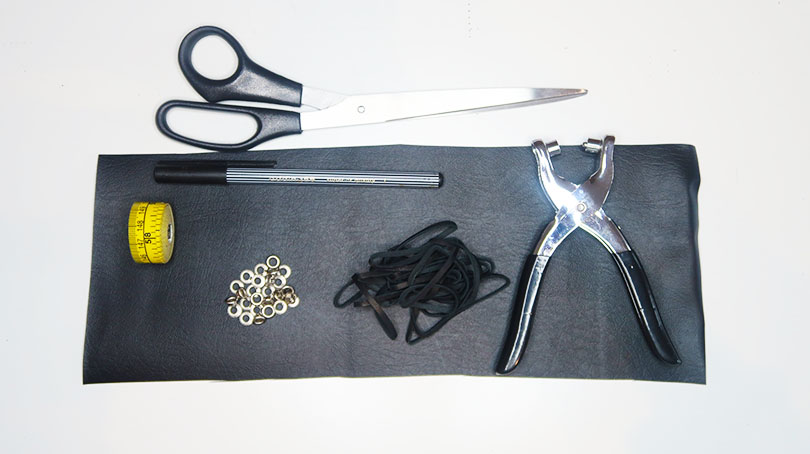 How To:
To get the right size for your choker you will need to measure around your neck and then take 2 inches from that measurement. This will be the length. The width is up to you, although I would suggest 1″-1.5″ wide as this is a stiff fabric and could be uncomfortable if any thicker.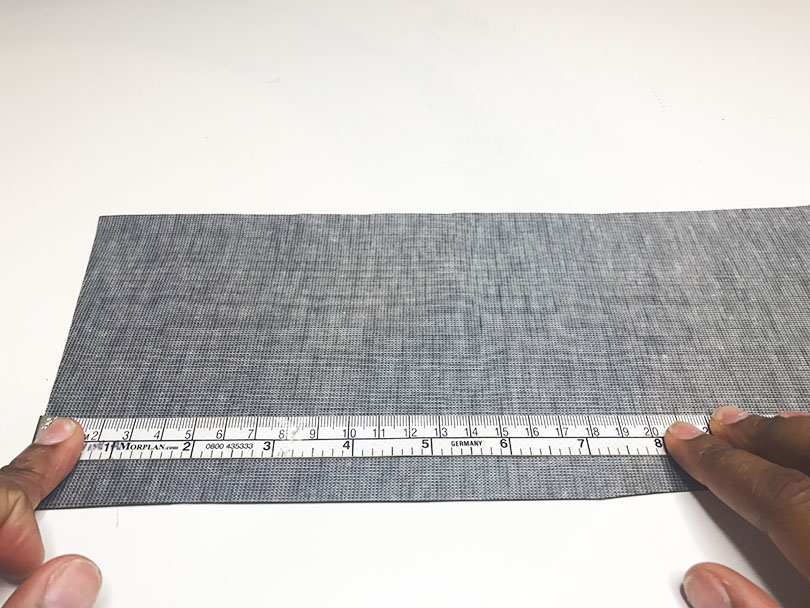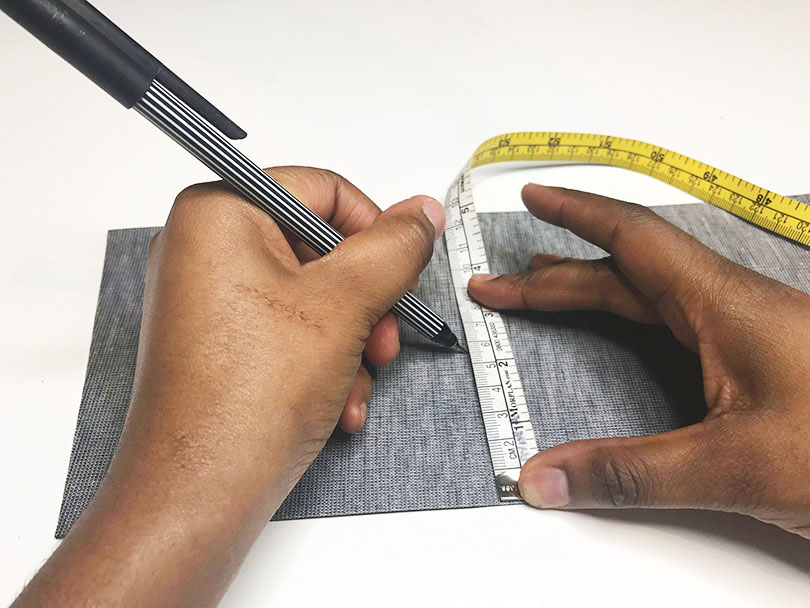 With these measurements, mark out a rectangle in your leather fabric. Cut out.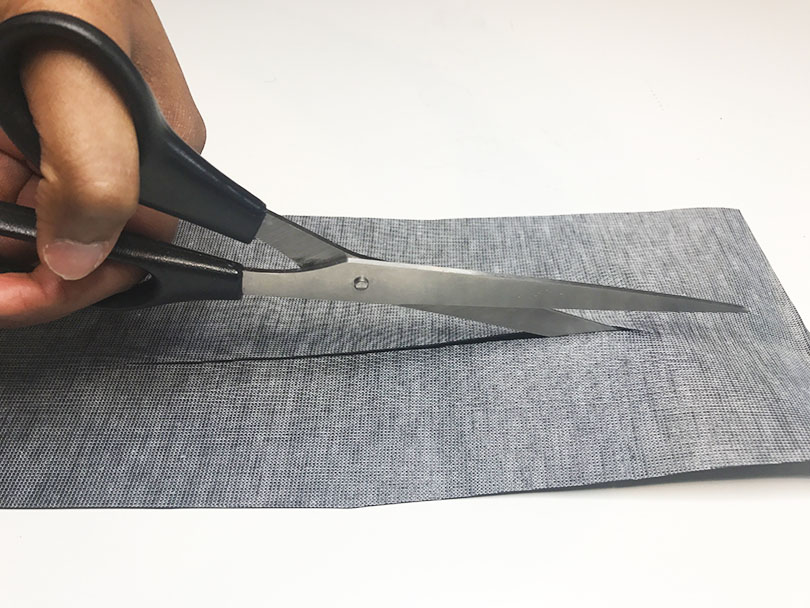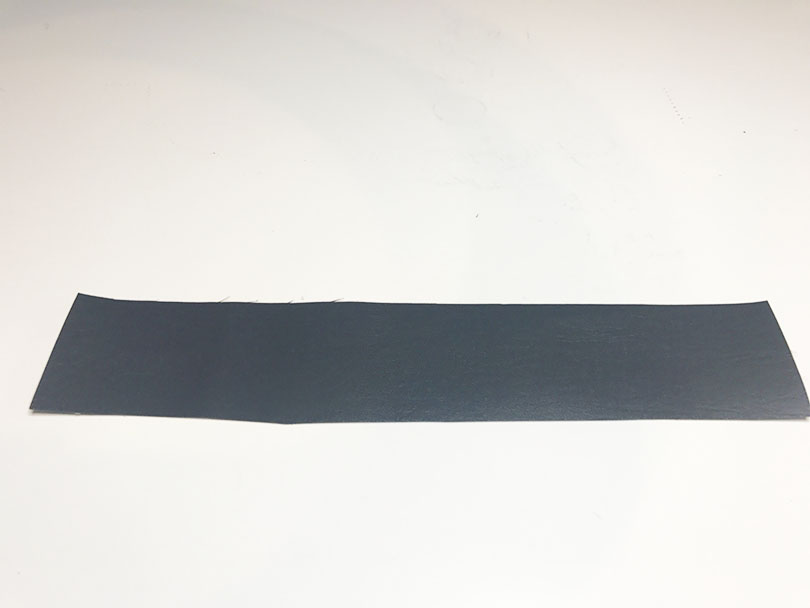 Depending on the width, you should be able to fit 1 or 2 eyelets on the short edge of the fabric evenly spaced apart. Mark points at each place.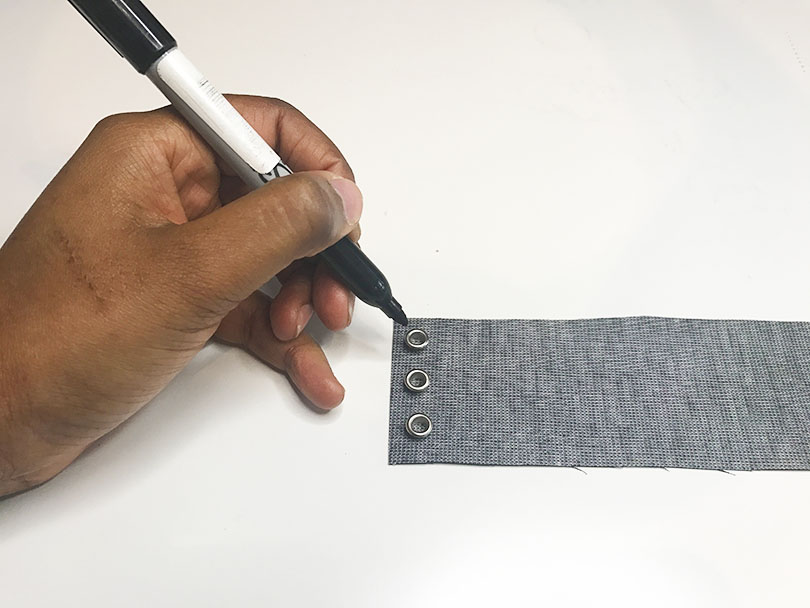 Use the awl to poke a hole in the marked spots and then carefully snip open to be able to fit an eyelet in.
Use the eyelet pliers to squeeze the eyelet closed and repeat for the other side.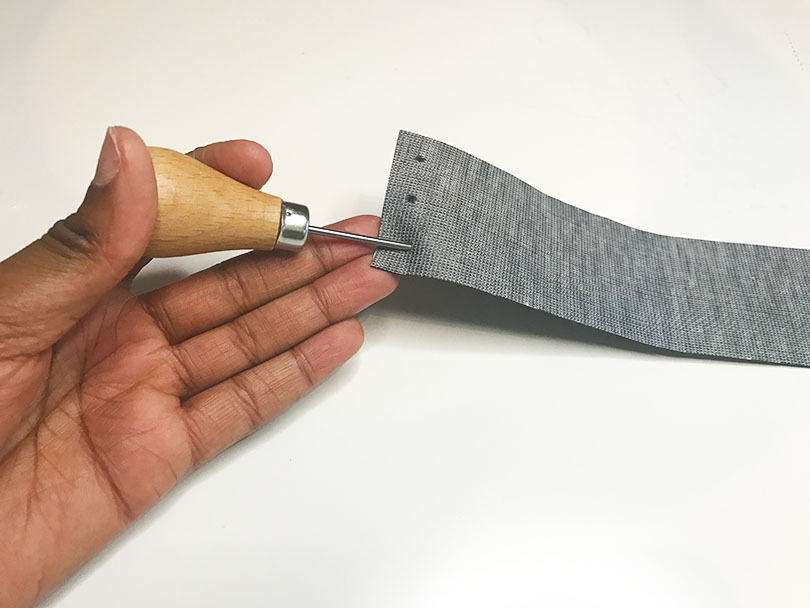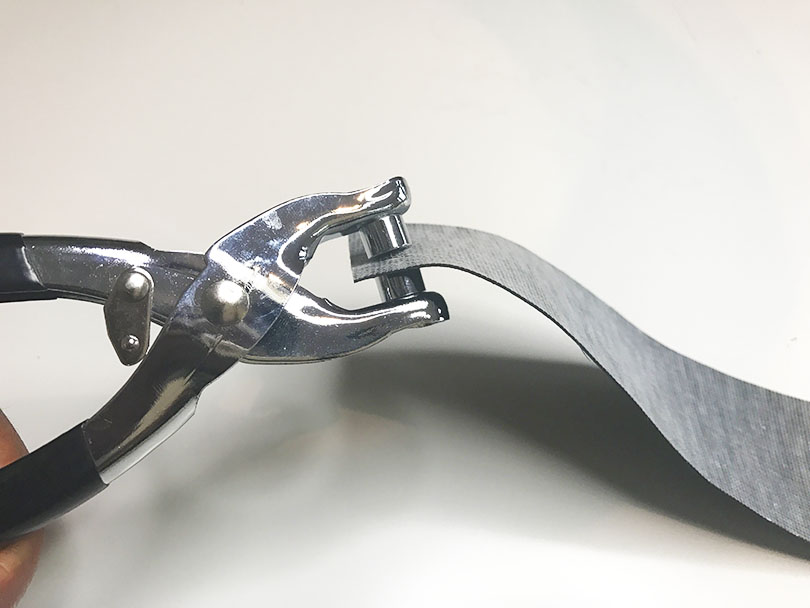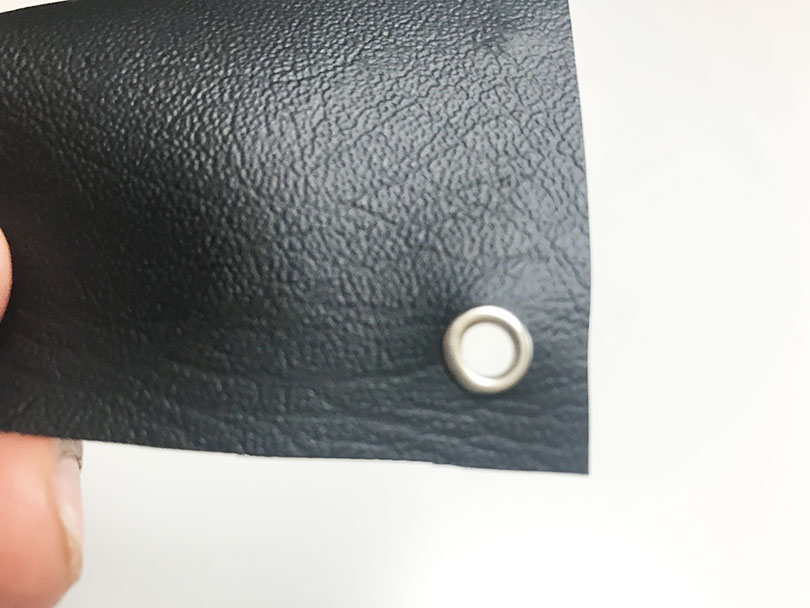 All that's left is to thread one side of the choker, wrap round your neck and then thread the other side. Tie a bow at the end or a knot and leave the free end hanging. Either way the choice is yours.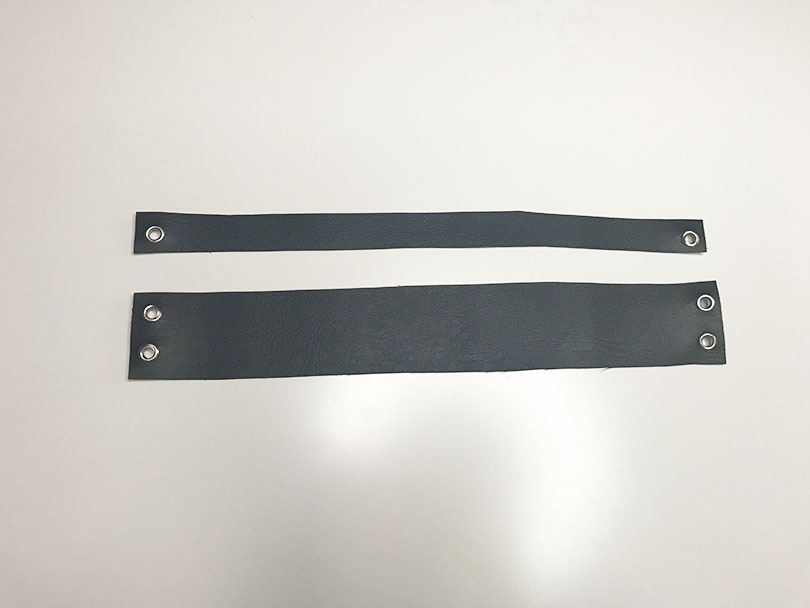 Now strut around and show it off!.
DONE!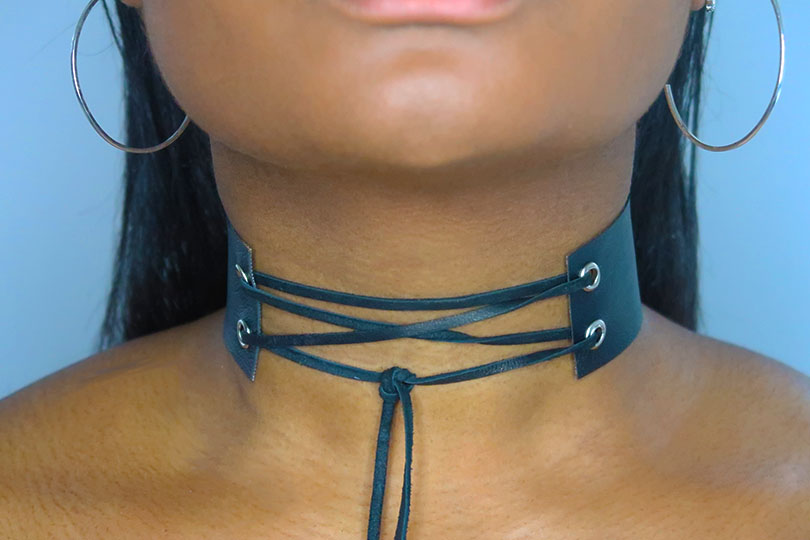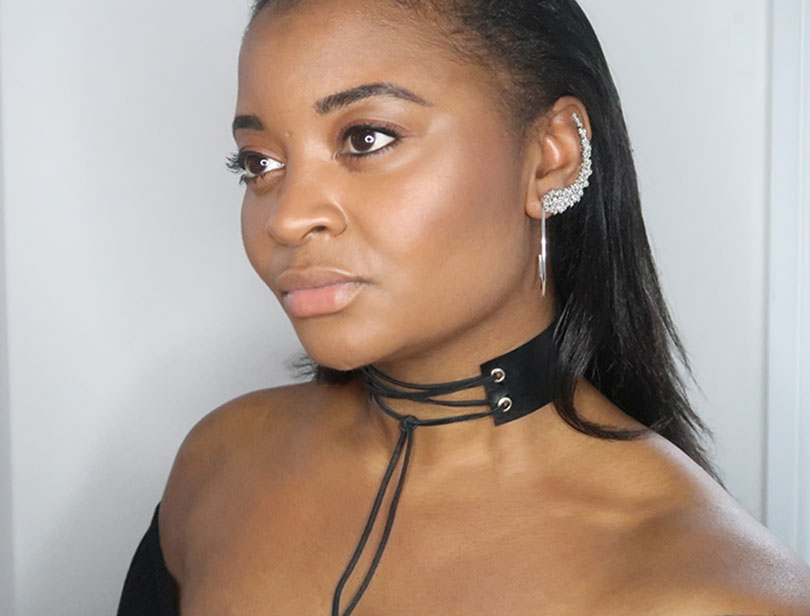 This is such a quick and easy project you could easily whip up a few more and give them out as gift to your squad. Because matching with your besties is Goals AF.
#ChokerSquad
Anyone else think that matching chokers with your mates is #goals?