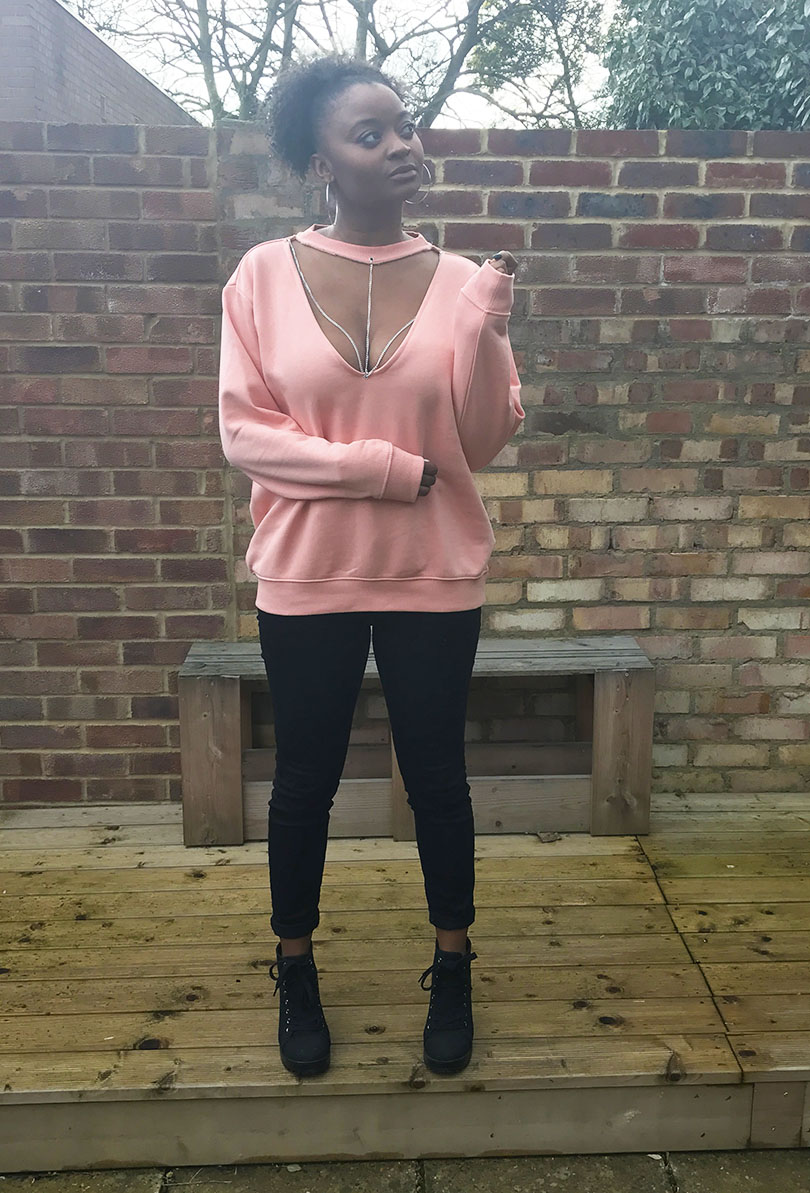 Here is another sweater tutorial for you… because I have so many just lying around!! 
I am particularly loving the choker trend at the moment and thought this would be a good opportunity to apply this to one of my sweaters. This time I went for one with no hood as I think this style works so much better without one.
This project is another really easy one with minimal sewing. (or not at all if you fancy) To make this work best you need a crew neck sweater with quite a thick neckband for the choker part. I added some chain detailing to make it stand out just a tad more than the usual.. these are optional of course!.
Shall we get started??
DIY Choker Chain Sweater
You Need
Sweater
Small Eyelets
Eyelet Pliers
Jump rings
Chain
Chain cutting pliers
Jewellery Pliers (long nose)
Awl
Scissors/Snips
Pins
Measuring tape
Fabric pen

How To
Try the sweater on and take note of where the centre of the neckline falls on your body. Then measure from the end of the neckline down to where you want the cut out to end. Mark with either a pen or pin.
Lay your sweater onto a flat surface and use the measuring tape to mark out a v shape from the marked centre point to the shoulder points on either side of the neckband. You should have a triangle shape. Cut this out leaving the neckband intact and unbroken.
Make 3 small snips (1cm) in the two corners at the neck/shoulder points and one in the centre of the sweater, this is so we can fold the raw edge under and create a smooth hemmed edge.
Fold and pin the edges to the inside of the sweater. Stitch a narrow hem, pivoting when you get to the centre. Alternatively if you don't want to sew, you can use hemming web and fuse together with an iron.
Now if you just wanted a plain choker style sweater… STOP RIGHT HERE!! It is really that simple to do and you can pretty much do this in about 10 mins. BUT if you want something a little extra… CARRY ON READING
To Add Chains
(this chain design is optional)
Use the Awl to make a small hole in both the corners of the v shape and the centre point of the V and the neckband.
Place an eyelet into each hole and then use the eyelet pliers to squeeze closed on the right side. This will give you a place for your jump rings to hook through.
Cut your chain to size making sure they reach to each point with an eyelet. Thread each end onto the jump rings. Thread the Jump rings into the eyelets. Use the pliers to open and close the jump rings.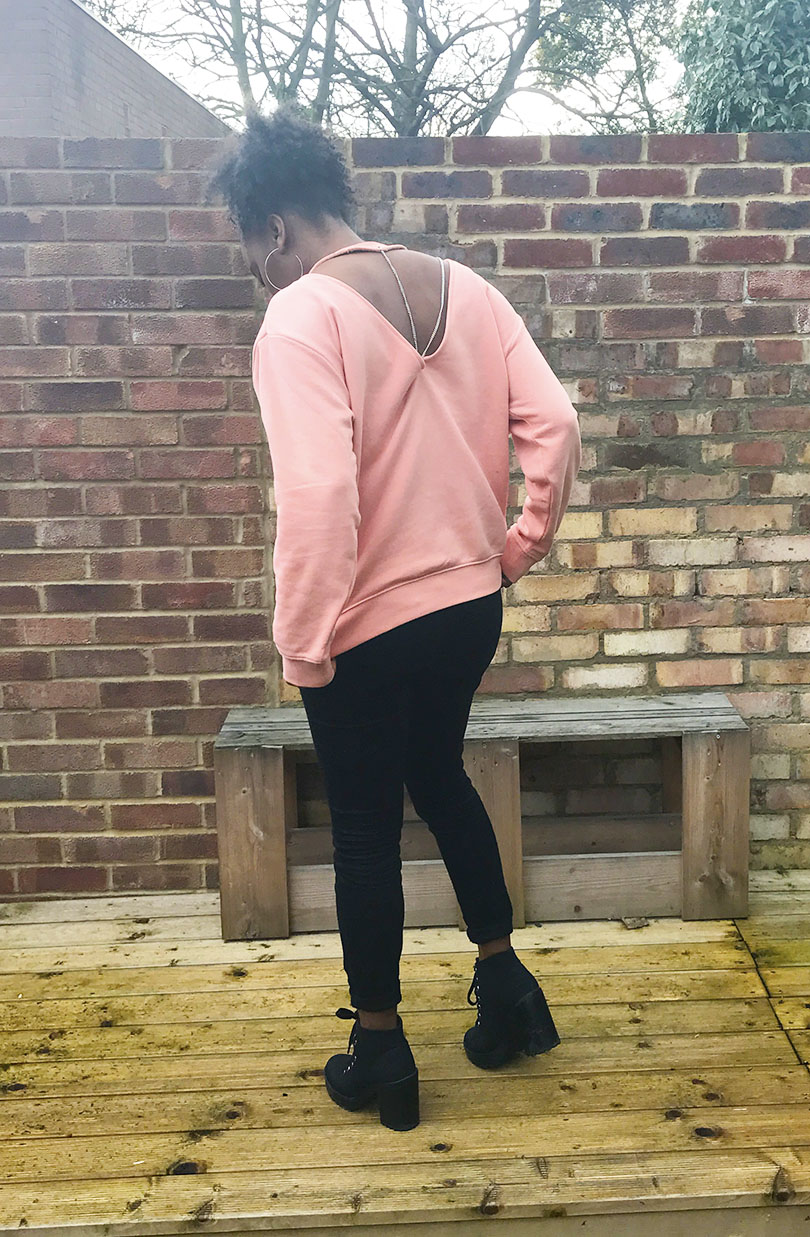 All Done!!
I wanted something a little different and when I realised how easy it was to achieve I was so excited to show you all. What do you think?