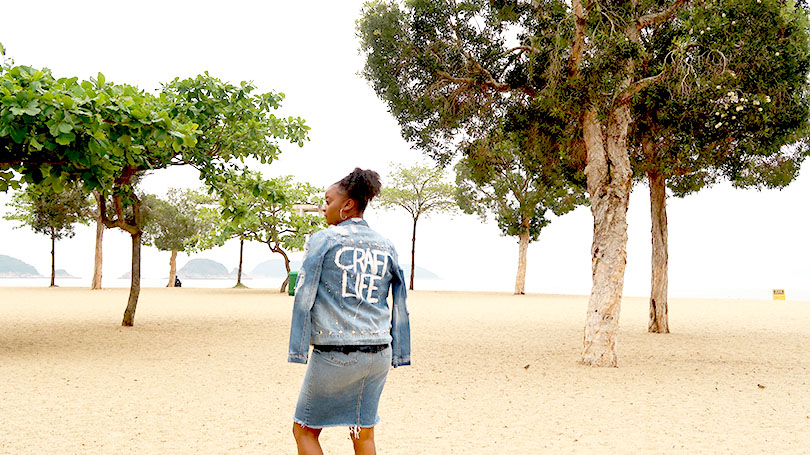 So much denim, what to do with it all?
Fabric paint is a great way to breath some new life into most clothing, so why not update a jacket or pair of shorts by painting a design on it. Turn yourself into a walking canvas and showcase some art, or write your favourite quote and parade around enlightening everyone!
All you need for this DIY is your denim item, fabric paint, cardboard, paint brushes and a little water to wash your brush. There are other things but they are all optional and up to you if you want to use.
As always I made a video for you to follow along with, otherwise there are written instructions below.
Painted Denim Jacket
You Need:
Fabric Paint
Paint Brushes
Denim Item (Jacket)
Iron (optional)
Cardboard
White Pencil (optional)
Protective covers for your surfaces.
How To:
Cover your surfaces with something to prevent the paint from staining your work area.
Open up your jacket and place the cardboard inside. This will prevent the paint from seeping through to the other side.
Fold the jacket around the cardboard and flip over to the back side.
Open the fabric paint and following the guidelines place in a plastic dish for painting.
If you need to, use a white pencil to create a faint guideline for your paint brush to follow. If not, then get stuck in painting up a storm.
Dip the brush into the water and then proceed to dip into the paint and draw your pattern/design.
Let your design dry according to the fabric paint instructions. (mine took 4 hours, some need to be ironed (heat treated))
Once dry, flip over to the front and continue your pattern/design. Leave to dry again.
ALL DONE!!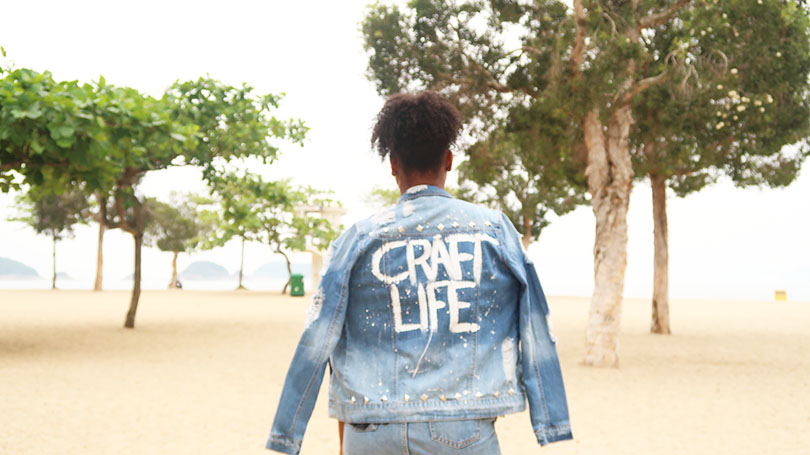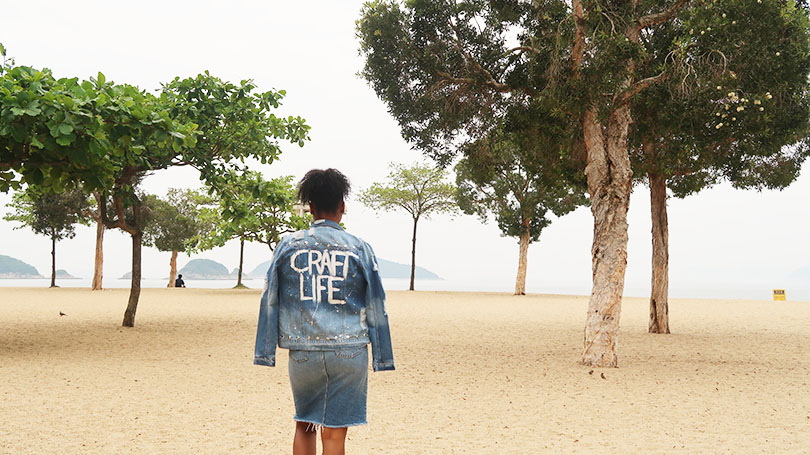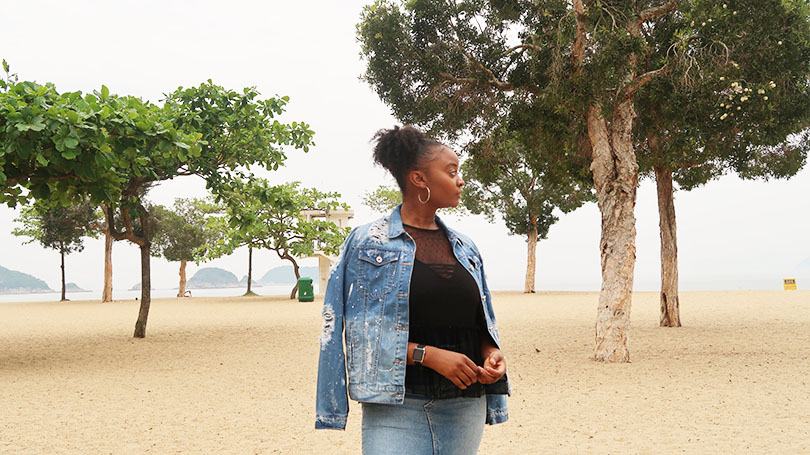 I loved this jacket and how it turned out. The actual painting part only took 10 mins and with the drying times I was able to get this finished within a day. Also I am pretty extra sometimes so I added some silver studs to the back for a little something extra. Because why not?
I'm in Hong Kong at the moment, so I thought it would be a good opportunity to model the jacket there (even though it was 29 degrees!!!) This place is called Repulse Bay Beach and its a fairly large stretch of sand, complete with swimming area! I had a great time hanging out and getting some cool camera shots. Beach Blog will be coming soon!!