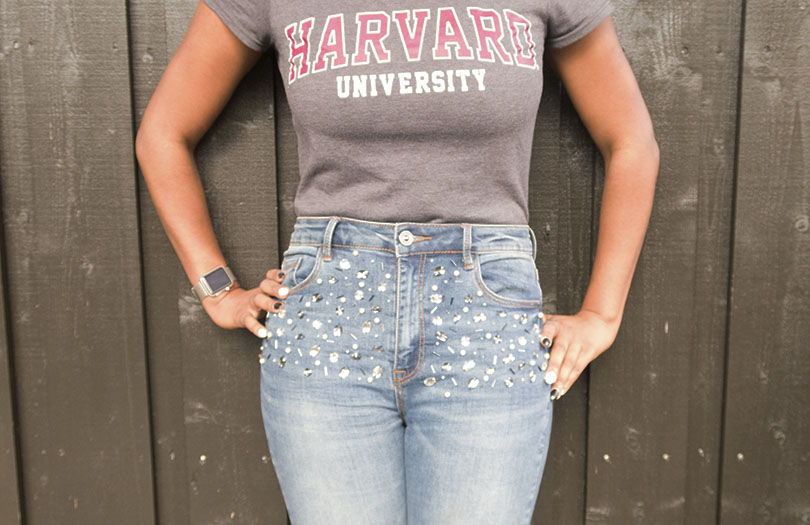 Embellishing denim is not a new thing.. Flash back to 2015 and jewel encrusted denim was the trend of the moment. Two years later and we are still blinging out our denim, as well as adding everything else we can think of to them as well. So in an ode to trends past I got my hands on some sew on jewels and had a go at crusting one of my many pairs of jeans.
This is a super easy update that can be done in a couple of hours, even less if you forgo the sewing and use fabric glue instead. You don't need much to do this DIY, so they were the perfect project to do whilst I'm out here in the Lake District.
Jewel-Crushed Jeans
You Need:
Various sew on jewels (colour and sizes optional)
Beading needle
Matching Thread
Snips or Scissors
Fabric Pen
Fabric Glue (optional)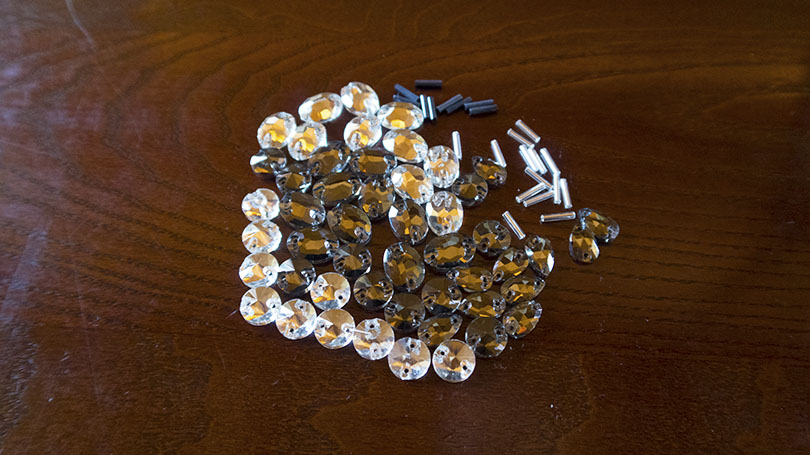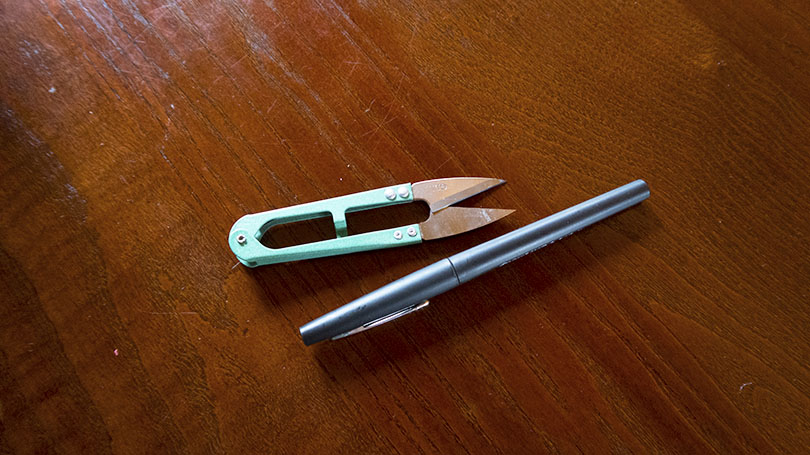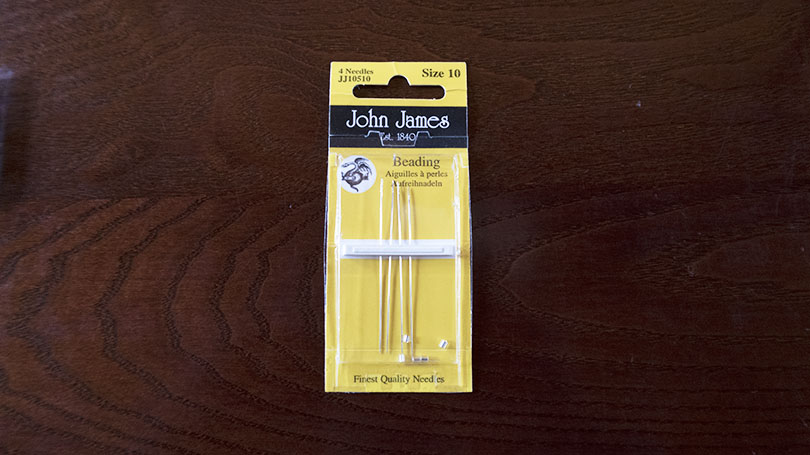 How To
Lay your jeans out on a flat surface.
Plot out where you want your jewels to go on to your jeans. Do this by placing the jewels on the jeans, playing around with the design till you are happy. Take a picture on your phone so you can remember what order the are in.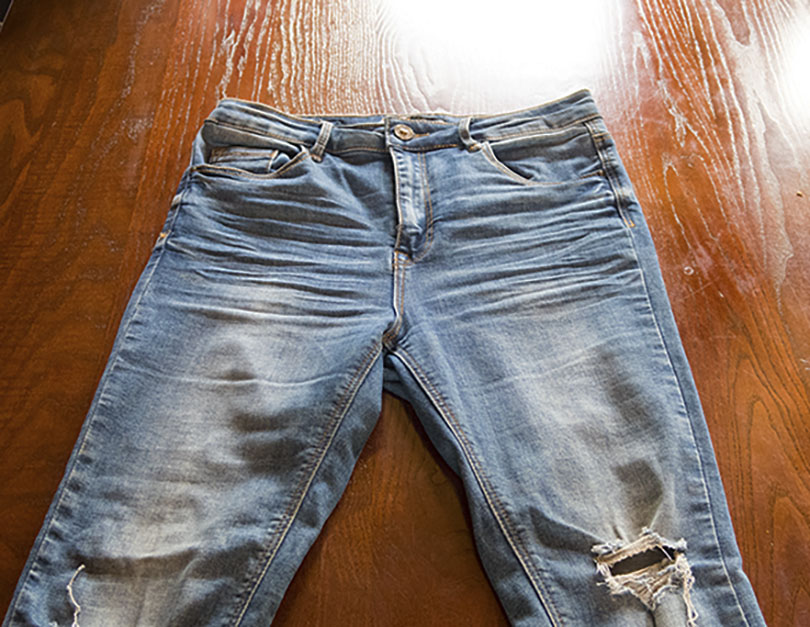 Next use the fabric marker to place a dot under every jewel as you take them off the jeans. This way you have the placement as well as the order (picture) of the jewels.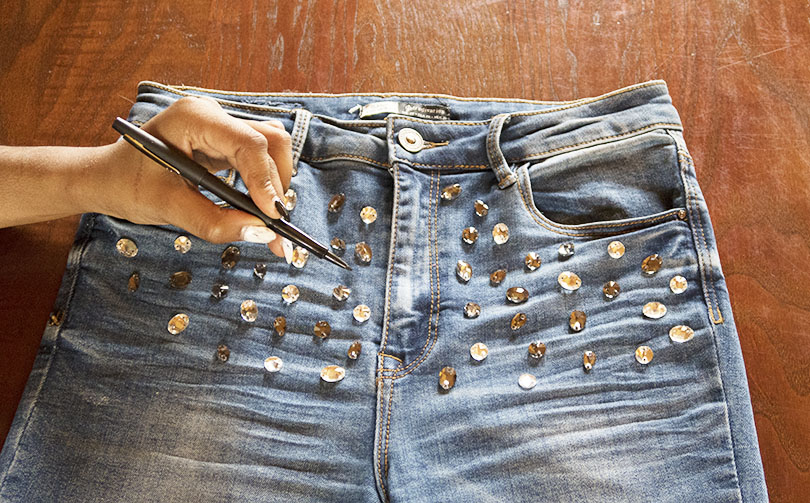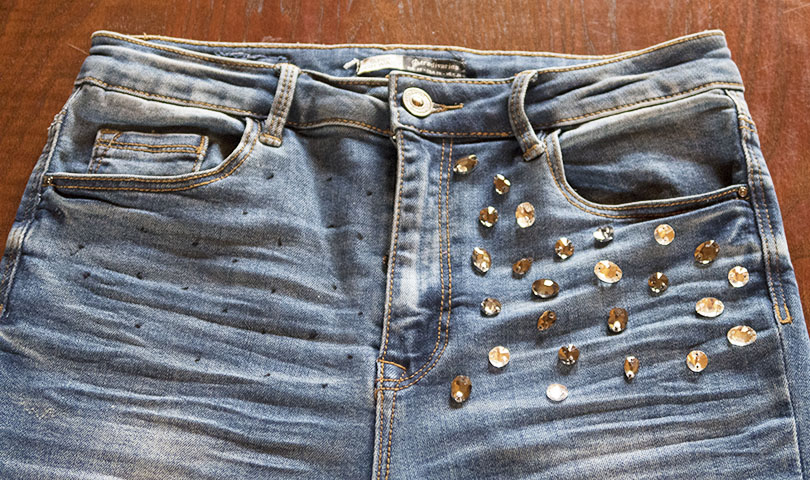 Now time to get sewing! Thread your needle, knot the end and starting on the inside of your jeans, push the needle through the fabric so it is on the right side of the jeans. Thread one of the jewels on the needle, then sew a few stitches securing one side to the jeans. Take the needle through to the other side of the jewel and secure with a few stitches. Work your way across your jeans sewing each jewel on one by one.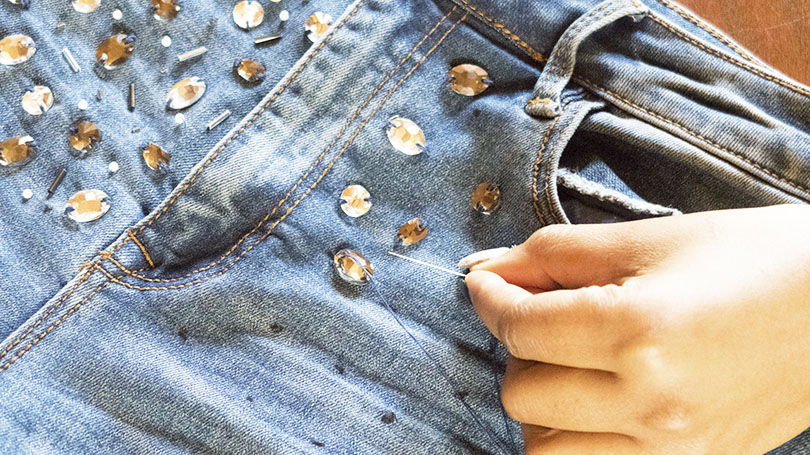 Alternatively, you can use fabric glue if you do not want to sew. I chose to sew mine as the jewels can be easily changed or removed with just a few snips of the scissors.
That's it! All that's left is go outside in the sun and let yourself sparkle.