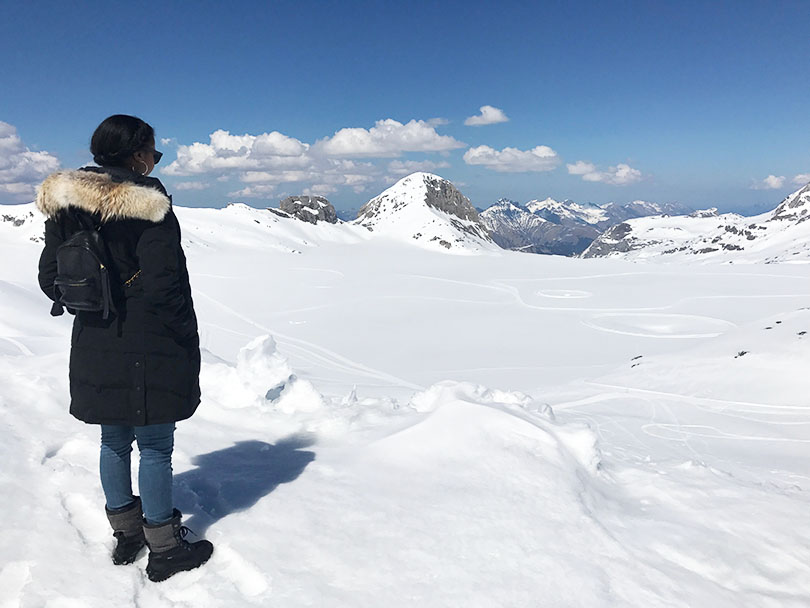 Anyone who knows me will tell you that the cold is not my thing. Any hint of a draft has me cranking up the heating and throwing on one of my many jumpers. So I imagine it will be a surprise when I say that I, Ayisha (The Crafterpreneur) braved the cold and snow to SKI for the first time ever. AND I LOVED IT! (I am just as surprised as you are, trust me)
As a birthday treat for my other half, we flew over to Geneva, hopped on a train to Sierre, bundled onto a mountainside tram and drove over to the beautiful LeCrans Hotel and Spa. THIS. HOTEL. IS. INSANE. The pictures online do not do it justice. It was one of the best hotels I have ever stayed in. After unpacking in our room, we went for a little wander around our new digs.
That evening we had our first meal in the Hotel Restaurant, Le Mont Blanc. We tried the tasting menu and was not disappointed. We were taken on a journey with so many little surprises along the way. The best part? DESSERT (of course)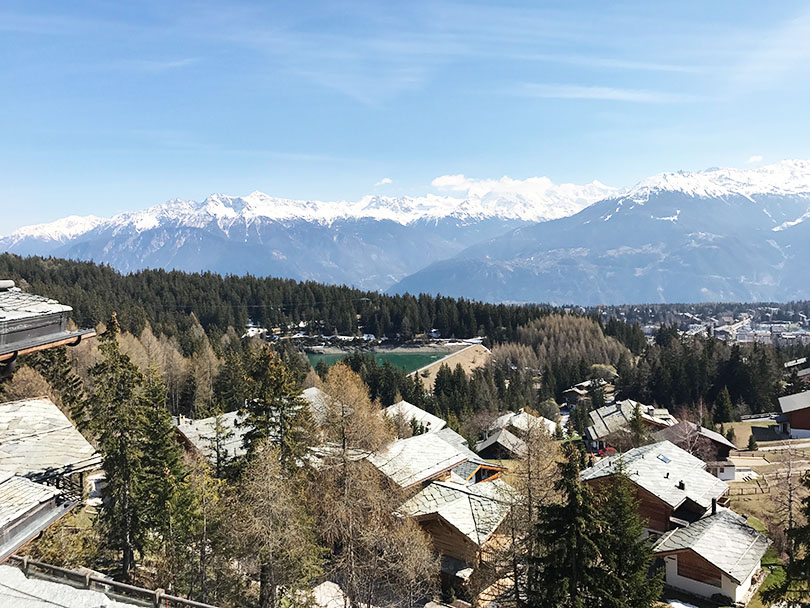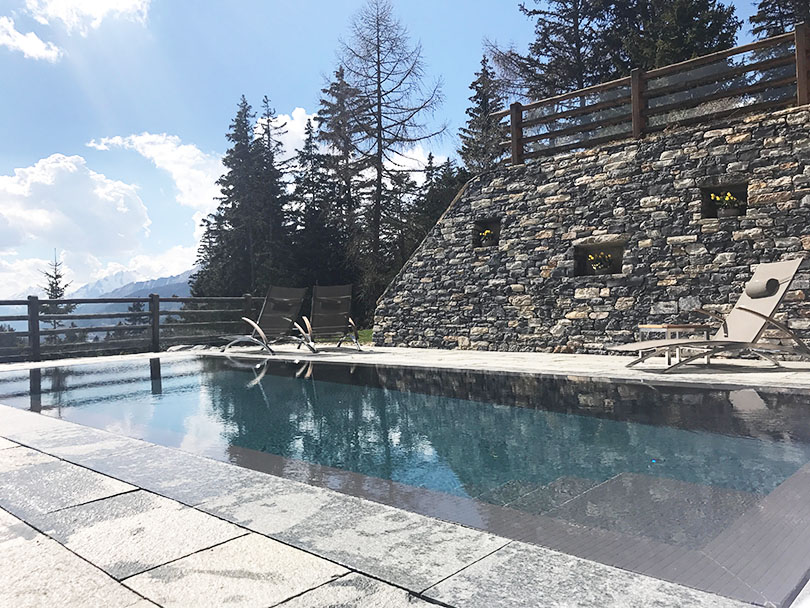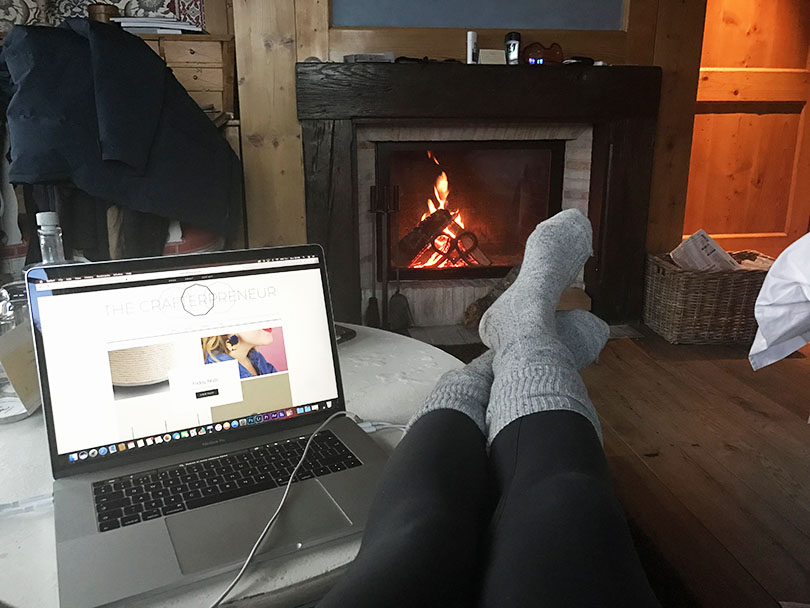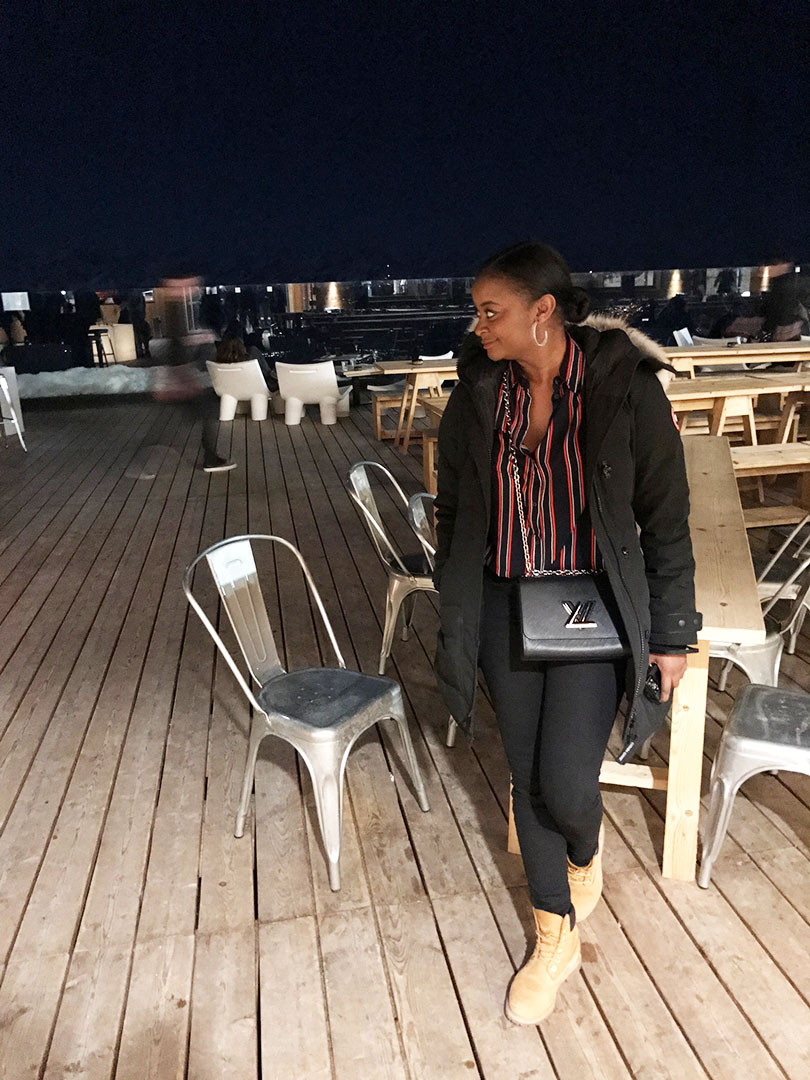 So onto the skiing… I must admit, I spent more time on my ass than on the skis! But I enjoyed every second. When you are kitted out in all your snow garms you can hardly feel the cold and all that leaves is a good time to be had. We had a few lessons in the morning and then went out on the nursery slopes to try out our new skills. They were not kidding when they said it was a workout! Good thing my squat game is strong.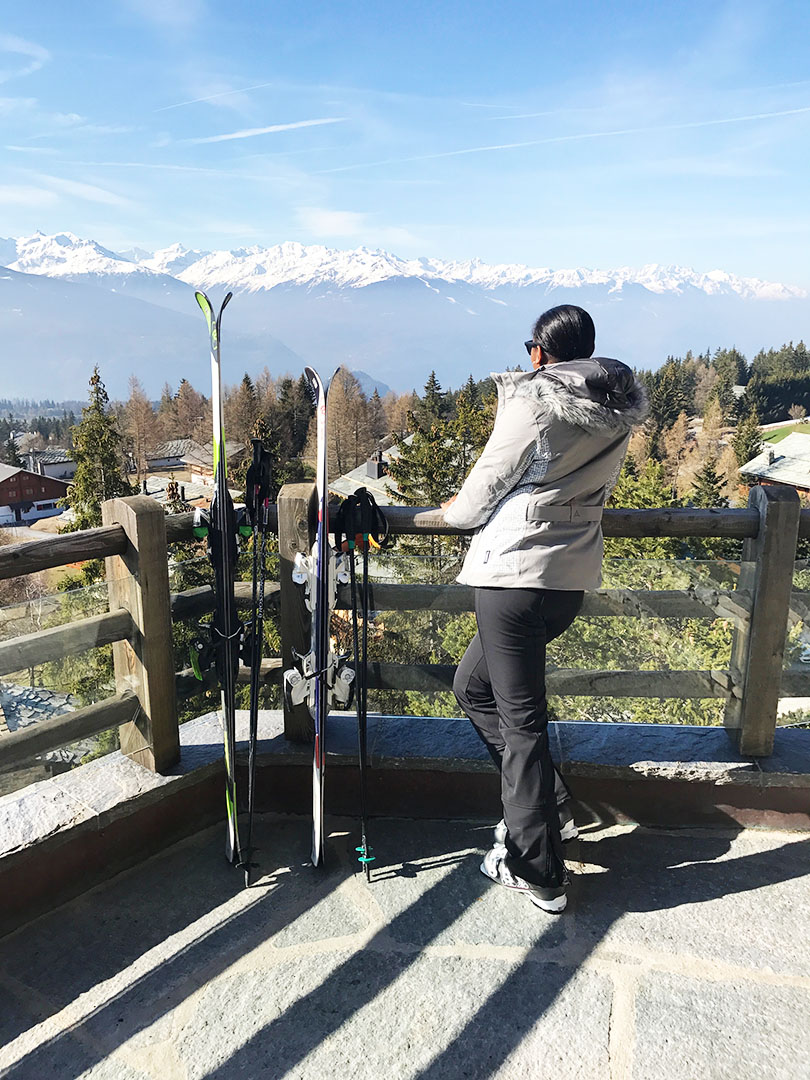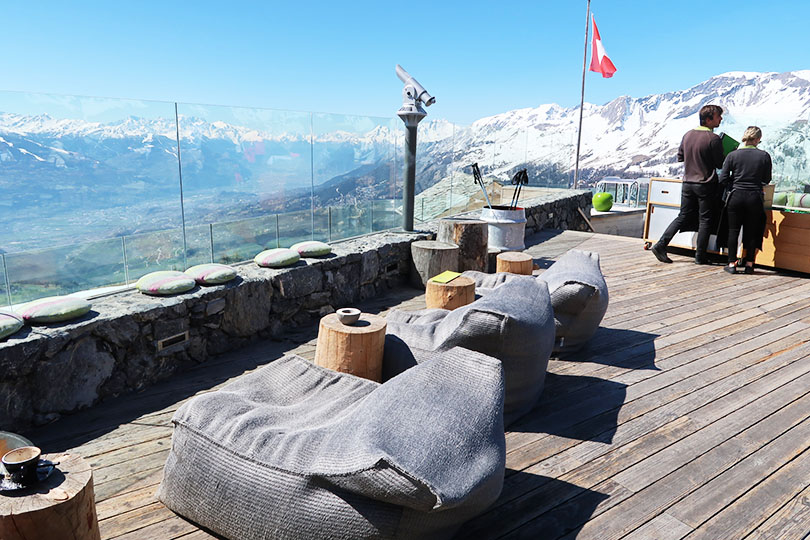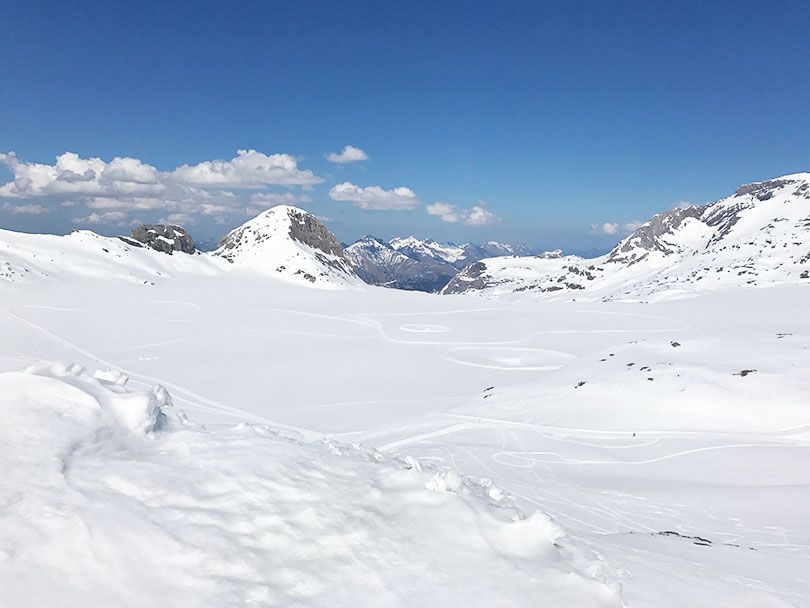 When we weren't skiing, we were eating, shopping and exploring what Crans- Montana has to offer, which is A LOT. Even though we went at the very end of the season, it was still lively and full of die hard snow bunnies.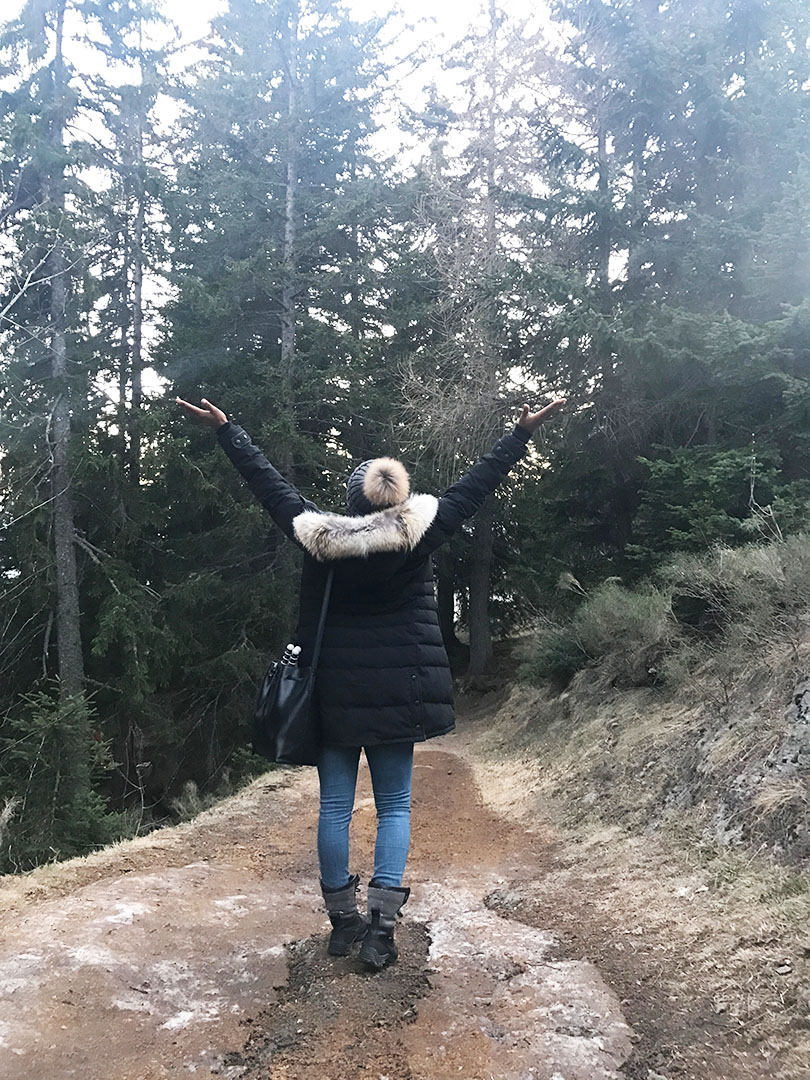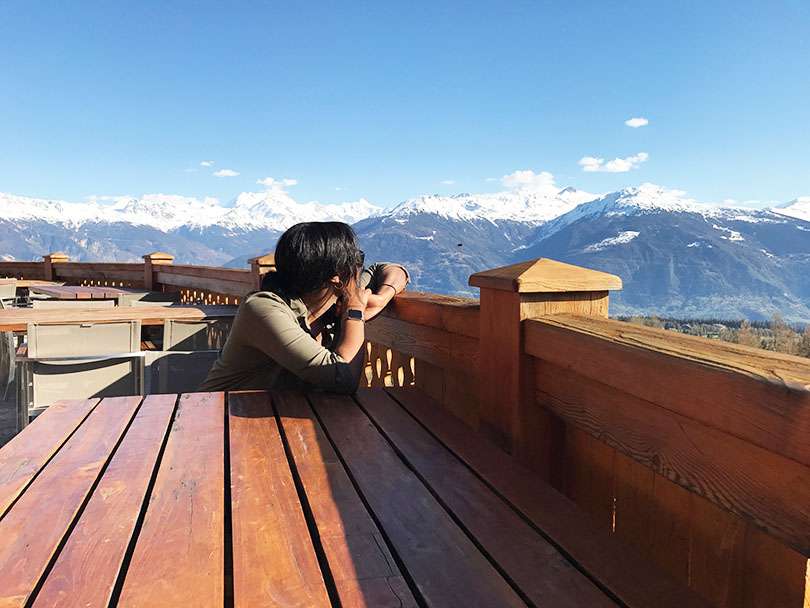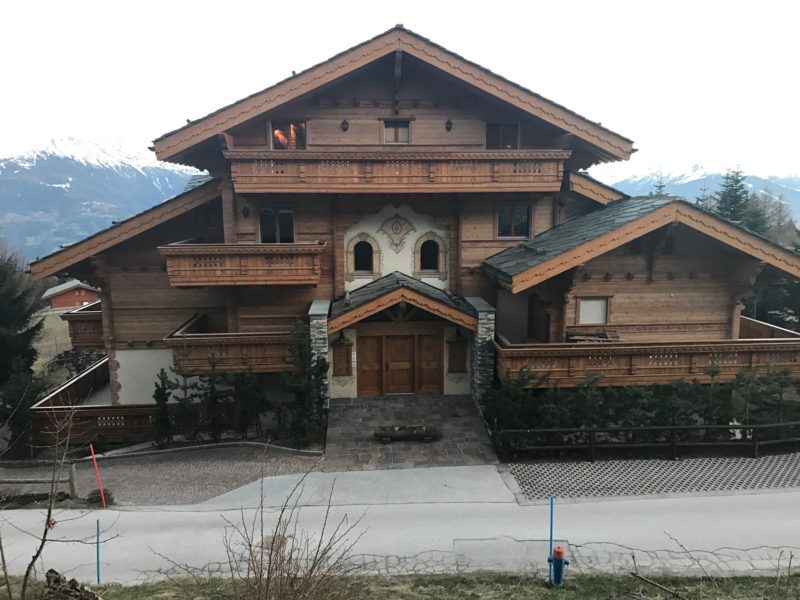 Now that I've had a taste of the Ski Life… I think I need another trip.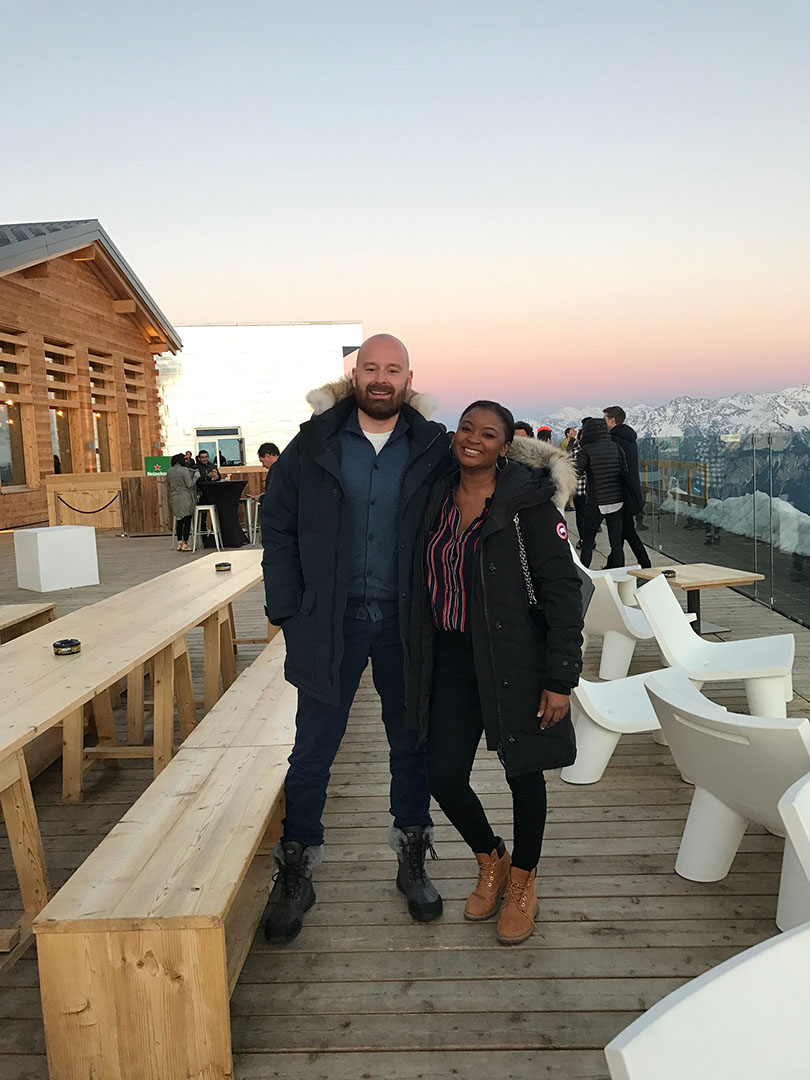 Thanks to LeCrans Hotel and Spa for having us. They were so attentive and helped me make Sam's Birthday a great one!