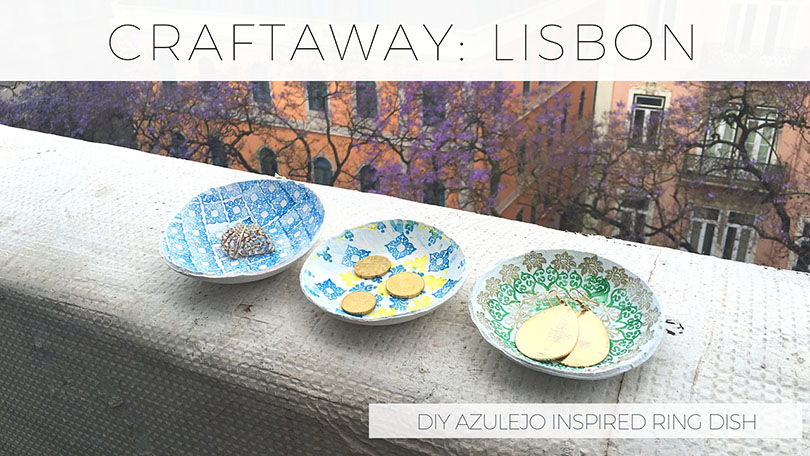 Because why craft at home when you can CRAFTAWAY?
Whilst I was in Lisbon, there was just so much inspiration on every corner. I was just busting at the seams with inspiration and creativity. I was constantly making notes of ideas and things I could make when I got home.
Then it struck me… "UMM why do I have to wait till I get home? Can I make something out here and use products from the craft/fabric stores I find here?"  Not only is that a massive YES but I immediately got to work on a DIY that was easy, didn"t take up too much time, was fun and I could take home with me.
Seeing as I was OBSESSED with the beautiful Azulejo tiles there, I wanted a DIY that would remind me of the good times had but also look like the traditional Portuguese Azulejo.
So on that note, I introduce to you the very first CRAFTAWAY… a travel/craft series.
This is the first of hopefully more to come, I absolutely love to travel and explore, So it makes total sense to me to take my travels up a notch and add some crafting/DIY to the mix.
What do you think? Would you craft whilst on holiday/vacation? Where would you like to visit for a CRAFTAWAY?